The Best Events Events For eSports Betting
eSports events now attract thousands of spectators, with major arenas around the world selling out on a regular basis. Teams and individual players now compete in front of a live audience, as well as potentially millions watching online. While tournament formats will vary, many follow traditional structures, utilised by other popular sports including football. Commonly, eSports competitions will consist of group stages, followed by knockout rounds. Successful teams can now earn millions of dollars in prize money, as well as through major sponsorship deals. For those looking to get involved in the action, there are a whole host of events throughout the eSports calendar, consisting of games such as League of Legends, Dota 2 and Counter Strike: Global Offensive, among others. While the stature of the event is likely to have an effect upon the number of betting markets provided by bookmakers, the majority of tournaments can now be found at major bookmaker's sites.
eSports Events
With some eSports events now offering as much as $20 million in prize money, the number of teams competing for places is increasing all of the time. Along with specialist tournaments, featuring the top teams and players from the likes of League of Legends, Dota 2, Starcraft 2 and Hearthstone, there are also a number of major eSports events, catering for fans of a range of popular games. The following are just a taster of some of the biggest and most anticipated eSports events that take place throughout the year:
DreamHack
DreamHack is a local area network gathering, featuring some of the biggest eSports competitions throughout the year. Held in Sweden twice a year, the event has long been known as one of the most popular events in the world, as well as holding the world record for the largest local area network party and computer festival. Featuring tournaments including Starcraft 2, Counter Strike: Global Offensive, Heroes of Newerth and Dota 2, among others.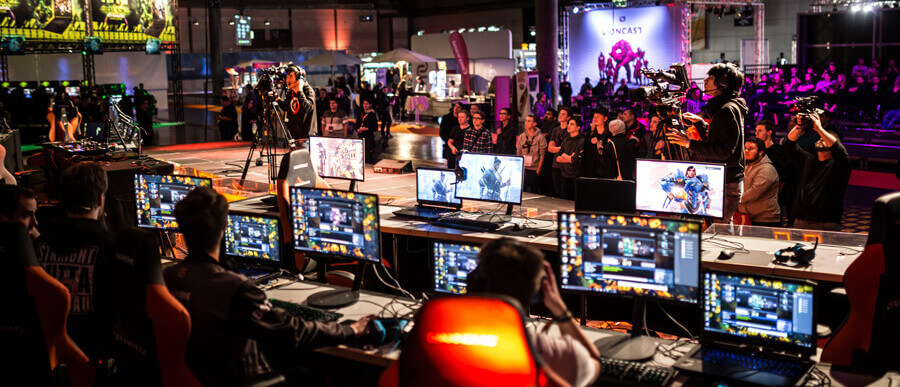 Meanwhile, the DreamHack Open, DreamHack's premiere eSports circuit, features seven local area network events held across the globe, having been established in 2012. Again featuring major titles including Starcraft 2 and Counter Strike: Global Offensive, such tournaments attract large volumes of teams, players and fans, with events open to both amateur and professional organisations. Cities including Valencia, Montreal, Atlanta and Leipzig are all currently hosts of DreamHack Open events, while the likes of Bucharest and Austin have featured heavily also.
As one of the major eSports events, attracting teams from Europe, Asia and North America, among others, DreamHack is understandably a busy time for bookmakers too, with punters looking to win big from such huge competitions. With so many games, teams and players to select from, markets are vast during this period, with outright betting, live betting, handicap betting and specialist betting all available through most platforms.
Major League Gaming
Major League Gaming, commonly known as MLG, is a professional eSports organisation which runs a range of eSports tournaments across the globe. Founded in 2002, with tournaments taking place since 2004, MLG events feature games such as League of Legends, Call of Duty, Starcraft 2 and Counter Strike: Global Offensive, with the latter having only been introduced in 2016. The Major League Gaming brand is now synonymous with the eSports industry, with the Call of Duty World League Championship just one of the popular tournaments in which they host. MLG can also boast the first ever televised eSports Championship in the United States, however the company was taken over by Activision Blizzard in 2016. MLG events also feature heavily among the bookmakers, with the wide variety of featured games helping to attract large volumes of customers, all hoping to back the winning teams and players. More about Major League Gaming at http://www.majorleaguegaming.com
eSports World Convention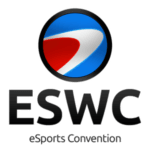 The eSports World Convention, formally known as the Electronic Sports World Cup, is an international gaming championship featuring major titles such as League of Legends, Street Fighter V, Counter Strike: Global Offensive and FIFA 17 among others. Each year, winners of national qualifiers will earn the right to represent their countries at the Grand Finals, with the event having earned substantial praise for its organisation and spectator friendly services. Teams such as Fnatic, OpTic Gaming and ALTERNATE aTTaX are among the list of past winners, with the eSports World Convention increasingly being able to attract the world's leading teams and players. Given its diversity, the event also plays a significant role in the markets offered by bookmakers, with fans of a number of eSports games being attracted. More about the eSports World Convention at http://www.eswc.com/
BlizzCon
BlizzCon is a video game convention hosted by game developers Blizzard Entertainment, featuring major franchises such as Warcraft, Heroes of the Storm, Starcraft 2 and Overwatch. Held in California, prize pools for individual tournaments at BlizzCon now come in at over $1 million, helping to attract the biggest teams and players around. Taking place in November each year, over 250,000 eSports fans visit over the two days. Despite still aiming to find its place within the eSports calendar, BlizzCon still features heavily among the major bookmakers, with markets ranging in number based on the popularity of games.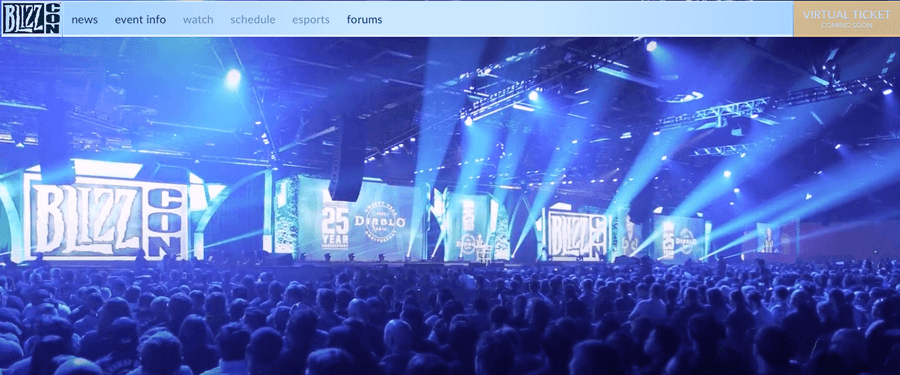 Intel Extreme Masters
The Intel Extreme Masters, or IEM, is a series of eSports tournaments held in a variety of regions throughout the world, featuring games such as Starcraft 2, Counter Strike: Global Offensive, League of Legends and Hearthstone. Having been in existence since 2014, running over 10 seasons already, teams such as SK Telecom T1, Team World Elite and Fnatic are among the recent winners. Events are held in cities including Dubai, Los Angeles and Chengdu, pocketing winnings of up to $150,000 each. More Information about Intel Extreme Masters at intelextrememasters.com
Away from the major eSports festivals, each eSports game has a series of tournaments and events throughout the year, offering vast amounts in prize money, as well as attracting large volumes of spectators and interest from betting customers.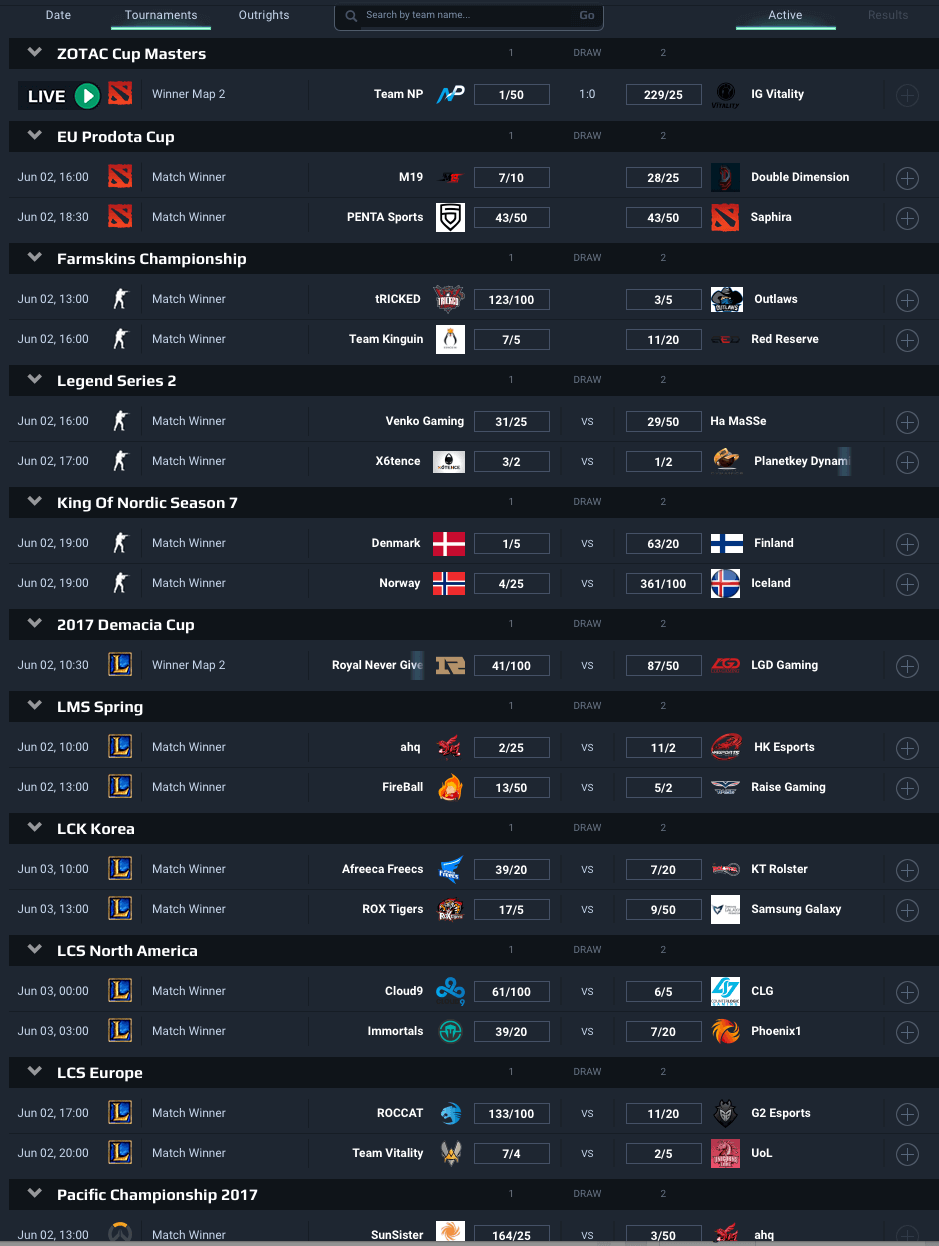 The following are some of the most popular individual game tournaments, both in terms of betting and spectatorship:
The International
The International is a Dota 2 tournament, which boasts the record for the biggest prize pool in the entire eSports industry, at over $20 million. Having first taken place in 2011, when a beta version of Dota 2 was released, with Chinese team Wings Gaming having claimed victory in the last competition in 2016. Teams from the America's, Europe, China and South-East Asia compete for the biggest prize in eSports, with the event now taking place in Seattle, despite initially being staged in Cologne. Beginning with a qualifying stage in May each year, the Grand Finals take place in August, with eight teams fighting for first place. Other previous winners include Evil Geniuses, Newbee and Alliance. The International unsurprisingly features heavily at all bookmakers offering eSports odds. As well as match winners, customers are able to back teams to finish top of their respective groups, achieve the first kill, first to 10 kills and to slay the first Roshan, among others.
Elsewhere in the world of Dota 2, the Asia Championships, Manila Major and i-League are among the most popular tournaments taking place throughout the year, all of which provide plenty of opportunities to bet on your favourite teams. Dota 2 is a game played throughout the world, and unlike other eSports titles, is not dominated by one particular region. As a result, it is one of the most exciting games to bet upon, with Dota 2 action available at bookmakers on an almost daily basis. More About "The International" at Dota 2 – The International Battle Pass 2017
League of Legends World Championship
The League of Legends World Championship is well renowned as one of the biggest eSports competitions in the industries history, with past events having been held in New York, Chicago and San Francisco. With the tournament now worth over $5 million in prize money, the world's top LoL teams battle it out across 15 days in order to become champions. Bringing in an average of 396 total unique impressions per day, the League of Legends World Championship is undoubtedly up there with the very best eSports events. 16 teams initially take part in a round-robin style phase, before the eight qualifying teams make up the knockout stages. With the first World Championship having taken place at DreamHack in Sweden back in 2011, where home favourites Fnatic took home the grand prize, it has been SK Telecom T1 who have been the most successful team since then, taking home the title on three separate occasions.

Elsewhere for League of Legends fans, the EU and NA Spring and Summer Splits play a large role in the calendar, while the Mid-Season Invitational and Gold Club World Championship are also hugely popular among both teams and spectators. League of Legends is perhaps the most popular market when it comes to eSports betting, with the teams at the top of the world rankings rarely coming unstuck against lesser opponents. Despite the odds not being as favourable as a result, this does not stop many favouring this eSports title.
Call of Duty World League Championships
As the standout event in the Call of Duty calendar, regional tournaments throughout Asia, Brazil, Europe and North America help to determine which teams will make it through to the Grand Finals, with Team EnVyUs being the reigning champions. Having first taken place in 2013, the event has grown significantly over the years, now offering a total prize pool of $2 million. Other past winners of the tournament include the likes of Denial eSports, Complexity Gaming and Fariko Gaming, with OpTic Gaming having won the very first competition.
While Call of Duty is substantially behind other eSports titles in terms of its range of events and prize money on offer, the CWL Pro League and MLG 2K Series help to provide Call of Duty fans with more than enough betting opportunities throughout the year.


Starcraft 2 World Championship Series
The Starcraft 2 World Championship Series is played throughout the year by the world's leading players, with the world rankings dominate by the South Korean market. Competing players seek to earn points within two different leagues, the World Championship Series Korea and the World Championship Series Circuit. The top eight players from each of the two leagues will then compete in the World Championship Series Global Playoffs. Despite a prize pool of just over $200,000, the event still features heavily among a whole host of markets offered by bookmakers.
Smite World Championship


The Smite World Championship was first stages in 2014, and despite Smite still being a relative newcomer in the eSports industry, it has gained substantially in popularity. Reaching a total prize pool of $1 million in 2016, teams such as Team SoloMid, COGnitive Prime, and NRG eSports have won the title in the past, with the event held in January each year.
Other eSports Events
Elsewhere, for fans of some of the less established eSports titles, the Halo World Championship, Hearthstone Games and Overwatch Premier Series are just a sample of the competitions beginning to appear at major bookmakers, as well as dedicated eSports sites. Take a look at the list of eSports events below for a better understanding of the tournaments and competitions that make up the competitive gaming schedule:
ESL One
EPICENTER
Madden Championship
Crossfire Stars
The Summit
Demacia Cup
Overwatch Open
StarLadder i-League
What Now?
Now that you have a clear understanding of all eSports events, ranging in number of competitors, prize money, stature and history, you are free to begin wagering upon the teams and players featuring in such tournaments. Whatever your favourite eSports game, whether it be popular titles such as League of Legends or Dota 2, or emerging games including Smite and Heroes of the Storm, be sure to stick to what you know, rather than taking heightened risks within markets that you have no knowledge of. It is also wise to keep a note of all upcoming eSports events, ensuring that you will not miss out on any opportunities to overcome the bookmakers. Take a look at our other eSports betting pages, which provide detailed information surrounding markets, bookmakers, betting and betting mistakes, as well as an in-depth breakdown of eSports betting in general.