---
About Free Bets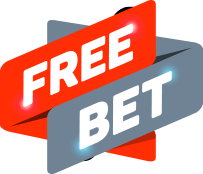 The leading online betting sites in the UK today are able to attract new customers for a number of reasons, with free bets and sign up offers often being one of the first things in which potential punters will look out for. Whether it be a free bet, welcome bonus or another form of offer, such promotions are available to both new and existing customers online today, with our experts at Online-Betting constantly being on the lookout for the latest deals.
So, whether you are looking for a generous and potentially lucrative sign up offer or a reward for your loyalty with a bookmaker, look no further, with this page outlining some of the best betting promotions available in the UK today, along with details surrounding exactly how they work.
---
What are Free Bets?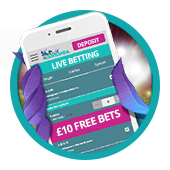 A free bet or bonus are promotions offered by online bookmakers, whether it to entice new customers into registering on their site or reward punters for their loyalty. Free bets vary in their format, with a deposit generally being required to claim them by new customers, while they will also become available to existing members who place bets on a regular basis.
Unlike at high street betting shops, online bookmakers regularly introduce free bets in order to try and appeal to punters, allowing customers the chance to bet on their favourite sports markets without using their own hard-earned cash.
---
How Do Free Bets Work?
Free bet promotions are generally fairly simple to understand, with punters gaining bonus funds of tokens as a result of meeting set criteria or simply for being active with a bookie for an extended period. The most commonly found type of free bet is one that is offered by betting sites to those who sign up for a new account, with an opening deposit generally also being required. Punters receiving a free bet or welcome bonus will then be able to use it on a variety of markets, while potentially having to meet the relevant wagering requirements.
Existing customers receiving a free bet are also likely to be able to spend it on a range of markets, however it is common that only the winnings made will be available to withdraw.
---
Is a 'Free Bet' Really Free?
As we have already eluded to, online punters may have to deposit and stake their own money before getting their hands on a free bet, which does raise the question as to whether such promotions are really "free". However, with new customers having to deposit cash after registering anyway, in order to be in a position to place bets, the fact that doing so will often bring about a generous bonus does make them hugely appealing.
Online bookmakers do offer free bets with no strings attached however, although this is becoming increasingly uncommon, with no deposit bonuses and loyalty free bets only being available on a small number of sites nowadays.
---
Terms & Conditions explained
Whether you have received your free bet or bonus as a result of signing up at an online bookmaker or as a reward for your loyalty, there are likely to be some terms and conditions to keep in mind when using such funds, which will effect your ability to ultimately process withdrawals. With that being said, the following are the key free bet terms and conditions to consider when operating online:
Minimum Deposit Requirements
With most free bet offers and sign up bonuses, a deposit is required in order to claim them, whether it from a new or existing customer. The majority of UK bookmakers state that a minimum deposit of £10 must be made in order to qualify, however this amount can be more or less in some cases, with punters generally seeing their deposit matched by a certain percentage. Whatever the case may be, be sure that you are meeting the minimum deposit requirement, with failing to do so due to a lack of research being pointless.
Rollover Requirements
While being more common at online casino sites, bookmakers will occasionally state that any free bet or bonus received must be wagered a certain number of times before withdrawals using it can be made. At betting sites, this is normally a small number of times, whether it be 4x or 6x. Failing to meet the rollover requirements set by bookies will mean that punters are not in a position to take home any winnings made from free bets or bonuses.
Minimum Odds
Whether it be when placing a qualifying bet or staking using a free bet received, punters must also take into account any minimum odds requirements that have been set. Those placing bets at prices below the minimum odds terms will mean that customers either miss out on claiming their bonus or are unable to withdraw winnings made from it.
Markets
Bookmakers may also state that bets using free bets or bonuses can only be used on a particular market, while bet types including multiples or each way bets may also not be accepted. So, whether you are a football fan, tennis nut or can't get enough of cricket, be sure that your favourite markets can be utilised when using a free bet.
Time
Again, both those signing up with a bookmaker and existing customers are likely to have time restraints when claiming and using free bets and bonus funds. It is normal that opening deposits must be made within 48 hours or 7 days of signing up, with those failing to do so losing their eligibility for a bonus, while punters are likely to have a certain period in order to meet the wagering requirements that have been set, which can be anywhere between 7 and 30 days, generally speaking.
Payment Methods
The final factor to consider is the payment method used when depositing money on betting sites, with the terms and conditions surrounding many offers meaning that payments made using ewallets, including Skrill and Neteller, will not qualify. With credit cards now being banned in the UK on gambling sites, this does not leave customers with a great deal of options.
---
What are Fair and Good Offers?
Now that you have a clear understanding as to the terms and conditions surrounding the free bets and bonuses offered by bookies today, it should be relatively clear as to just which are fair and good. In order to be fair, free bets and bonuses must be rewarding for both parties, with bookmakers gaining a potential new customer, while punters give themselves a platform to build upon when placing bets on their favourite sports stars and teams. In doing so, the wagering requirements, minimum odds and timeframe available to punters should be realistic.
---
What Kind of Free Bets are Available?
Those signing up and betting with online bookies in the UK can look forward to taking advantage of a variety of free bet and bonus offers, with the following being among the most popular and commonly found, split up into promotions for new and existing customers.
New Customers Offers
No Deposit – Unfortunately, no deposit bonuses are very difficult to come by online today, however such offers may be uncovered from time to time. A no deposit offer is perfect for beginners, because, as the name suggests, no deposit is required to claim it, with simply signing up with a bookmaker meaning that customers qualify. No deposit free bets and bonuses are normally a small amount, anywhere between £10 and £50.
Matched Deposits – A far more common form of sign up offer is a matched deposit bonus, which requires an opening deposit to be made after completing the registration process. Whether your bookmaker matches your opening deposit by 50%, 100% or 200%, bonus funds can then be used on any sports market, with some of the wagering requirements already outlined having to be met in order to withdraw any winnings made.
Free Bet Sign Up Offers – Meanwhile, "Bet £10 and receive £30 in free bets" is something in which punters will see a lot with online bookmakers today, whether this is paid out in one lump sum or a number of tokens.
Risk Free Bets – Another popular offer for new customers is a risk free bet, which effectively means that punters will receive their stake back in the event of their first wager being unsuccessful. Risk free bets are generally available up to a set amount, somewhere between £10 to £25 in most cases.
Enhanced Odds Betting – Despite not being the sign up offer in which many punters will be looking for, an enhanced odds promotion can still be lucrative, with some bookmakers offering price boosts surrounding an upcoming sporting event to new customers as a result. For example, those registering at a bookmaker for the first time may be able to bet on Manchester City to beat Chelsea at enhanced odds of 40/1, which is appealing, even if the maximum stake is low.
Existing Customers Offers
Free Bet Clubs – Free bet clubs are a method available to existing customers for claiming regular free bets, with a number of bookies now delivering this form of promotion. Free bets here are generally earned by staking a certain number of bets, whilst meeting the minimum odds requirements, whether it be surrounding in-play or pre-match markets.
Loyalty Bonuses – While they appear to be somewhat random in many cases, loyalty bonuses are always well received by punters, with bookmakers rewarding those who consistently deposit and place bets on their website.
Reload Bonuses – From time to time, reload bonuses will be available to customers at online betting sites, although this form of promotion is also more commonly associated with casino sites. Here, a qualifying deposit is once again required in order to qualify, with this bonus normally being available on a specific day of the week.
---
How We Choose the Top Free Bet UK Providers
With so many free bets and bonuses being available to punters in the UK today, separating the best from the rest is no easy task. However, our experts use strict criteria in doing just that, meaning that the promotions found at Online-Betting can be regarded as the most generous, fair and potentially rewarding. Here are some of the factors we take into account when selecting our favourite free bet bookies:
Integrity, Safety & Security – Any free bet mentioned on our site comes from a bookmaker which is nothing but 100% secure and reliable, with all holding a license from the UK Gambling Commission.
Usability, Website & Mobile – A bookmaker can offer a generous and fair free bet or bonus, however if their website is difficult to navigate around and place bets on then this is almost redundant.
Fair Bonus Conditions – We also take a detailed look at the terms and conditions surrounding free bets, with the promotions found on our site being fair, offering punters a good chance of withdrawing cash at the end of the process.
Odds & Markets – The best free bet offers enable punters to place qualifying bets on their preferred markets, at odds that are not unrealistic.
Banking & Payment Methods – Ideally, free bet offers should also be accessible to those who depositing in a number of different ways, whether it be debit cards, bank transfers or Pay By Phone. However, some of the promotions found at Online-Betting do come with restrictions in this area, as this is a common condition set by bookmakers.
Support & Service – Meanwhile, the bookmakers in which free bet offers come from score highly when it comes to customer support too, with punters being able to contact agents via telephone, email and live chat throughout the day in most cases.
---
How Do I Claim My Free Bet?
We have already outlined some of the ways in which punters can claim their free bet, with a qualifying deposit generally being required in order to qualify. However, those signing up at a betting site for the first time may also need to "opt in" to be in a position to claim bonuses and promotions, while a qualifying bet is also not uncommon. Be sure to look into this in detail before registering and depositing cash, avoiding potential disappointment in the process.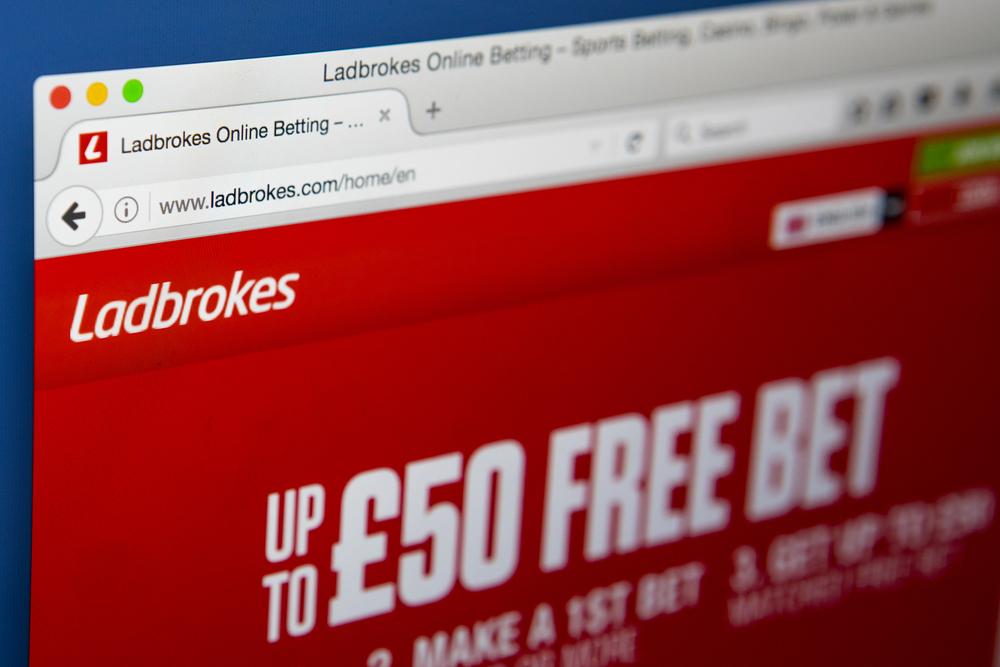 ---
Why Should I Take Advantage of Free Bets?
Taking advantage of free bets and bonuses can provide punters with an excellent platform to kick start their online betting on, while also allowing customers to place bets in which they normally would avoid or not have the budget for. While we do recommend deviating from your betting strategy too much, operating using a free bet does provide more freedom, which can often lead to significant winnings.
---
How to Find the Best Free Bets & Sign Up Bonuses
Online-Betting provides the perfect platform for finding the best free bet offers available with UK bookmakers today, with our site being regularly updated as new promotions are introduced. Meanwhile, punters thinking of signing up on a betting site should be sure to select the option which will see them receive promotional news via email, another method to ensure that you do not miss out on a potential free bet or bonus.
---
5 Tips & Strategies for Choosing a Free Bet Offer
In order to make sure that you make the most out of free bet offers, we have put together the following tips, which will also help you to develop a betting strategy:
There is nothing stopping you taking advantage of the free bets and bonuses on more than one betting site, with punters being able to pick and choose from the best promotions, whether it be a welcome bonus or loyalty free bet.
Be sure to check out the terms and conditions surrounding a free bet offer, with it being easy to quickly get drawn in because of the headline.
Use the full timeframe available to meet the wagering requirements surrounding a particular free bet or bonus offer, with placing bets using a scattergun approach rarely being a successful approach.
Do not sign up with an online bookmaker simply because of the promotions in which they offer, with factors including markets, odds and customer support generally being more important.
Concentrate on one free bet or bonus at a time, with trying to meet the wagering requirements of more than this being hugely difficult.
---
Free Bets – FAQ
If you are still unsure of some of the points regarding free bet offers, then the following are answers to some of the most commonly asked questions in this area:


Are free bets available on all betting sites?
The majority of UK bookmakers will offer some form of free bet or bonus offer, which cater for the needs of both new and existing customers. However, this does range from betting site to betting site, so be sure to check out the names on this page for more information in this area.


Can I withdraw bonus funds immediately?
This depends on the terms and conditions surrounding the offer, with some stating that any winnings made or the bonus amount must be turned over a certain number of times before withdrawals can be made.


What terms and conditions surround free bets?
Minimum odds, time restraints, wagering requirements and available markets are just some of the terms and conditions which punters must be aware of when looking to take advantage of free bet offers.


Can I claim a free bet when depositing using ewallets?
The majority of bookmakers require deposits to be made using a debit card in order to for punters to qualify, with payments made via platforms such as Skrill and Neteller generally not being eligible.


Can I claim more than one free bet?
Free bet offers cannot be used in conjunction with any other promotion with the same bookmaker, however customers can certainly take advantage of the bonuses available on different betting sites at any one time.
Free Bets Conclusion
Free bet offers are among the most appealing form of promotion offered by online bookmakers today, no matter whether you are new to a betting site or have been wagering with them for years. All of the free bets and bonuses listed on this page are fair and potentially rewarding, while all operators are legal and secure.