What is Skrill?
For those who are not already familiar with what Skrill is, the following points are among the most important to know and understand:
Founded in 2001, Skrill was formally known as Moneybookers
Skrill is operated by Skrill Limited, a company based in the UK.
Skrill is now owned by the Paysafe Group, who also own Neteller and Paysafecard.
Skrill accounts can be created using over 40 different currencies, including GDP, EUR and USD.
Skrill is regulated by the Financial Conduct Authority and licensed by the European Economic Area.
---
How Does Skrill Work?
Skrill is an online payment company which allows users to transfer money to a variety of countries and platforms around the world. Skrill was designed to be an eCommerce payment gateway for the gambling industry, while their Skrill Money Transfer feature has seen them move into other areas too.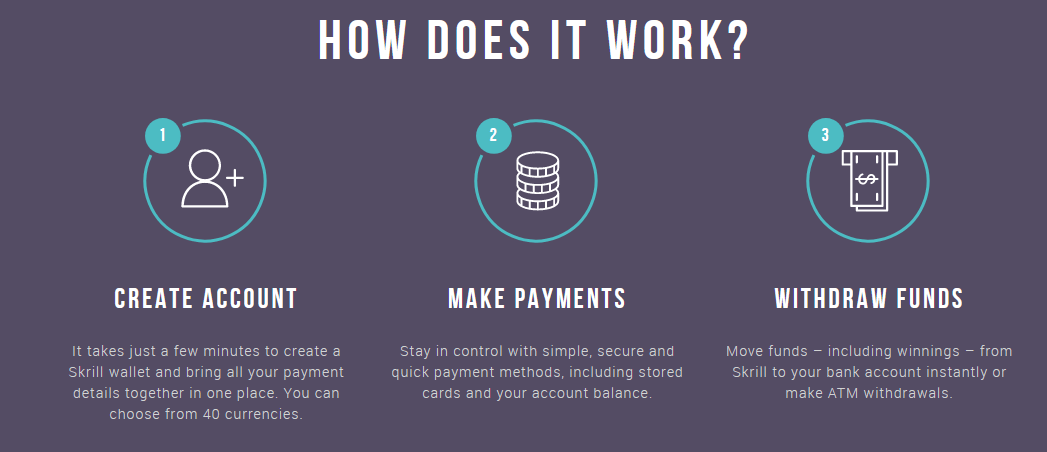 Skrill processes transfers quickly and safely, while they have achieved success due to their low fees and exchange rates, along with the ease of use. Skrill customers are able to fund payments through credit and debit cards, while users can receive money directly into their bank account or a convenient mobile wallet.
---
History of Skrill
Founded in 2001, Skrill was originally known as Moneybookers. By the year 2008, the company was already catering for customers based in over 200 different countries, while just three years later they announced that they had hit 6 million registered users.
Skrill was announced as the new name of the company in 2013, with the Paysafe Group having acquired them in 2015, the same parent company as with Neteller. Skrill has won a large number of industry awards as a result of their work to date, including the EGP B2B award and the Deloitte Technology 50 award. Such history means that it comes as little surprise that Skrill are now one of the biggest names in the business when it comes to online money transfers and payments.
---
Skrill in the UK
Skrill's headquarters are based in the UK, meaning that it perhaps comes as little surprise that their platforms are available to those based in this country. Skrill is licensed by the European Economic Area, while they are also regulated by the Financial Conduct Authority, part of the reason as to why they have been able to achieve such success over the past few years. Meanwhile, the majority of British bookmakers have made Skrill available as a method of banking on their betting sites, making depositing and withdrawing an easy and quick process.
---
Advantages of Using Skrill
Skrill has earned a good reputation within the gambling industry as a result of their fast and secure payments, while those operating on betting sites do not have to worry about any additional fees either. Meanwhile, transferring winnings back to a debit card or another e-wallet platform is extremely simple thanks to Skrill, with the speed of payments undoubtedly being one of their major selling points. Elsewhere, with certain betting markets being hugely time sensitive, it has never been as important to be able to quickly deposit cash, with the convenience of Skrill meaning that delays are kept to a minimum.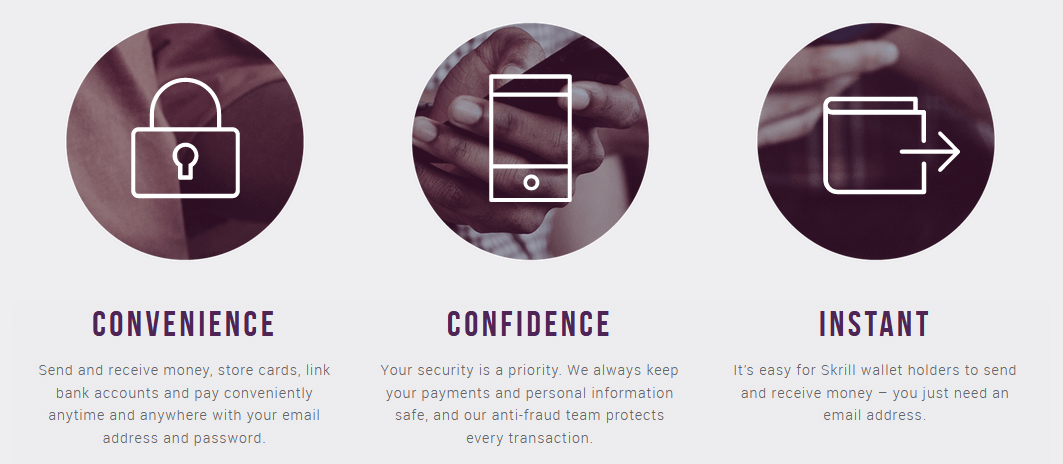 The security measures in which Skrill have in place mean that each and every transaction processed on their platform is done so safely, with SSL encryption technology being utilised throughout. Betting customers are not required to enter their credit or debit card information to the bookmaker directly, which serves to add another layer of protection. Finally, there is no need to transfer winnings back to your bank account after receiving them, with the Skrill pre-paid Mastercard allowing customers to spend their cash how they choose to, as well as withdraw it directly from cash machines.
---
Skrill in Betting
The use of e-wallets when it comes to betting is not new, however Skrill has become increasingly popular over recent years, due to the speed and ease of both deposits and withdrawals. Skrill also means that punters do not have the add their bank card details to their betting site, giving them more protection when it comes to wagering online. However, the majority of bookmakers do not accept Skrill as a banking method when it comes to bettors making their opening deposits, while they also do not qualify for any potential welcome bonus in many cases.
---
How to Deposit and Withdraw Using Skrill
Both deposits and withdrawals are made easy thanks to Skrill, with the following steps having to be taken by punters in order to complete such transactions:
Deposits – Punters must register for a Skrill account firstly, before adding funds to this account through a bank card. With bank details being safely stored with Skrill, punters can then log in to their betting site account, before choosing Skrill as their preferred method of depositing. Confirm the amount in which you wish to transfer to your betting account, before receiving cash instantly.
Withdrawals – Meanwhile, the first step to withdrawing using Skril is to request such a transaction when logged in with your bookmaker, before waiting for funds to clear and be received in your Skrill account. Funds will then be free to transfer to your bank account or use however you please.
---
How Secure is Skrill in Betting?
With the basic use of a password and an email address sometimes not being viewed as the most secure option for punters, Skrill have ensured that transactions are always processed securely thanks to the use of Two Factor Authentication, also known as 2FA. In order to complete this verification method, customers will have to use their mobile device in order to download the Google Authenticator app. 2FA recovery codes are then used in order to ensure that users do not get locked out of their account. Meanwhile, SSL encryption technology software is used throughout their platforms, helping to make sure that each and every transfer is processed securely, with no threat of fraud.
---
How to Open a Skrill Account
Registering for a Skrill account is a process that takes just a matter of minutes to complete, with the following steps being required to be completed:
1. Access the Skrill website or download the mobile app.
2. Click or tap on the "Register" option.
3. Enter your email address and strong password, with the latter having to be between 8-50 characters long, as well as containing at least one letter and one non-letter.
4. Provide the necessary personal details, including date of birth and location.
5. Choose your preferred currency.
6. Confirm your registration, before verifying your account using a method of identification.
---
Skrill Fees
The fact that there are no fees involved when it comes to both depositing and withdrawing money with online betting sites when it comes to Skrill demonstrates just why they have become so popular, while the limits in which they have put in place are also pleasing.
---
Alternatives to Skrill
Skrill is certainly not the only online money transfer platform available to betting customers today, however it is undoubtedly one of the best. The following are among the other e-wallet sites available to punters, with each having its own list of strengths and weaknesses.
---
Betting Using Skrill FAQ
The following are questions and answers surrounding some of the most talked about topics when it comes to Skrill and online betting, offering readers a better insight into how the platform works.


Is it safe to use Skrill when sports betting?
Absolutely! Skrill has long been known to be one of the most secure online money transfer platforms available to punters, with users not having to add their bank details to their betting site.


Do I have to verify anything when using Skrill?
Yes, Skrill customers must verify their account before it can be used, which required sending a form of identification, whether it be a passport or drivers license.


Will there be any fees added when using Skrill?
One of the best things about Skrill is that there are no additional fees when it comes to depositing and withdrawing funs with online betting sites.


How long will it take before my deposit is received by the betting site?
Deposits take just a matter of seconds to complete when Skrill is used, meaning that punters can quickly take advantage of time-sensitive markets.


How long will it take before my withdrawal is received from the betting site?
Withdrawals processed using Skrill are also completed quickly, with many transactions being instant.
Best Skrill Betting Sites Summary
The fact that Skrill is part of the same company which owns Neteller and Paysafe demonstrates their standing within the industry, however their transfer times, lack of fees and good limits make them an excellent option for betting customers too. As a result, they are well worth considering for anyone within the UK who regularly deposit and withdraw funds using online bookmakers, with the ease of use being a breath of fresh air.