---
Finding the right online sportsbook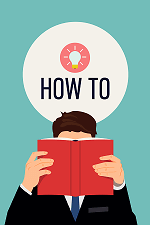 Selecting the ideal sportsbook can be a challenge, but in the long run it's worth doing your research at this early stage. Check out the promotions each site has on offer, the payment options, the type of betting opportunities covered and the level of customer service they provide. Then take a moment to look through reviews of the site and see if the service matches up with what you need.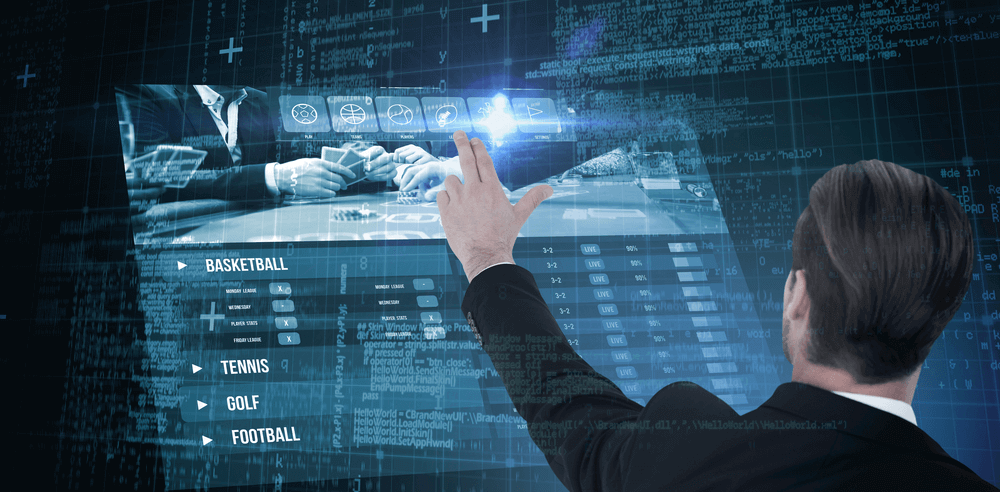 Only ever sign up with sites that have a full UK gambling licence and remember to look into the terms and conditions supplied. This is especially important in relation to bonuses, and will ensure you don't get any surprises further down the line. Most promotions have a wager requirement that you'll need to meet before drawing out any profit, so check that this is acceptable before you sign up. Also find out what the minimum deposit and withdrawal limits are, to see if these amounts fit in with what you plan to spend.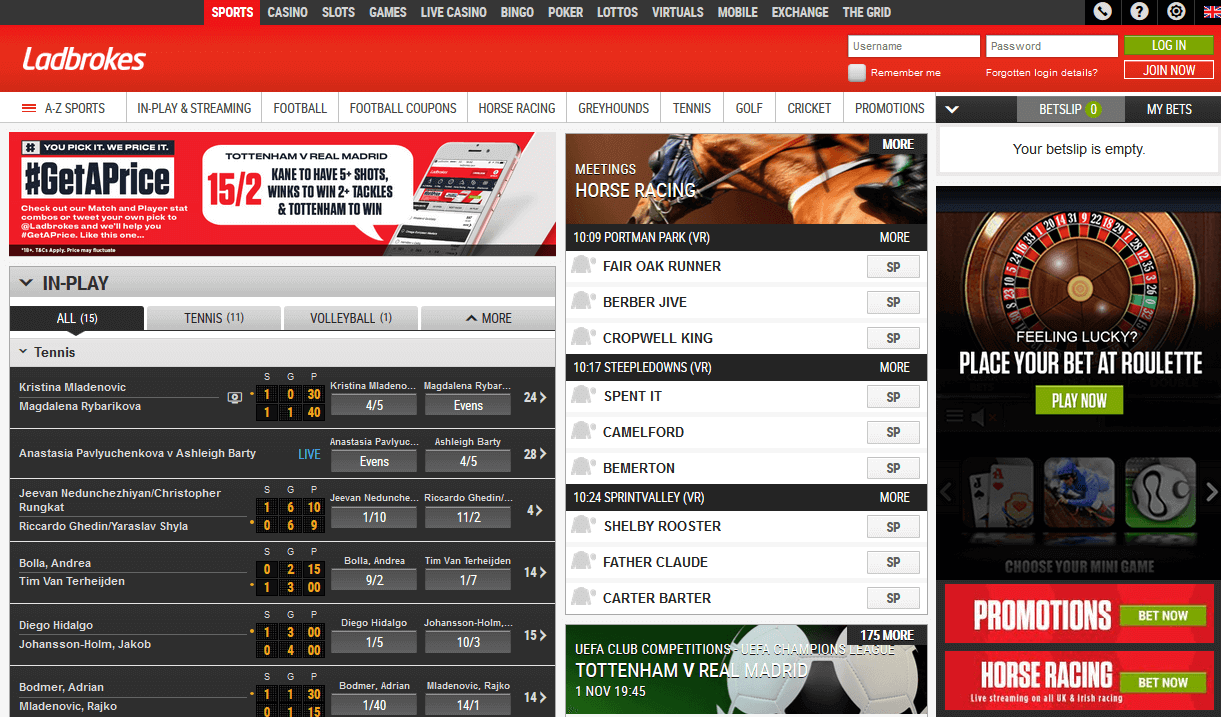 Once you've chosen a sportsbook and signed up, there will be plenty of information on how to place a bet on their platform and guides that take you through the process step by step. The software is designed to appeal to all levels of player, so usually you'll feel confident in betting very quickly.
---
Best Bookmakers in Test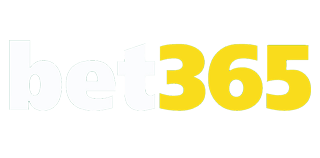 Bet £10 & Get £30 in Free Bets
Free Bets are paid as Bet Credits
Bet £10 & Get £30 in Free Bets
Free Bets are paid as Bet Credits
bet365 Review


Please double check, whether betting site accept clients from your region
#ad | T&C Apply | +18 | Please, Gamble Responsibly: Open Account Offer Bet £10 & Get £30 in Free Bets for new customers at bet365. Min deposit requirement. Free Bets are paid as Bet Credits and are available for use upon settlement of bets to value of qualifying deposit. Min odds, bet and payment method exclusions apply. Returns exclude Bet Credits stake. Time limits and T&Cs apply. Minimum deposit of £10
deposit code 30fb
Minimum odds of 1/2
Minimum deposit of £10
deposit code 30fb
Minimum odds of 1/2
888sport Review


Please double check, whether betting site accept clients from your region
#ad | T&C Apply | +18 | Please, Gamble Responsibly: 888sport T&C's: New customers only – Minimum deposit of £10 using deposit code 30fb – A qualifying bet is a 'real money' stake of at least £10 placed on any sports market – Minimum odds of 1/2 (1.5) – Free bets credited upon qualifying bet settlement and expire after 7 days – Free bet stakes not included in returns – Deposit method and withdrawal restrictions apply. Full T&C apply.


Please double check, whether betting site accept clients from your region
---
What to expect from the sign up process
So long as you're over 18 and based in the UK, opening an online account is simple. The initial sign up will take a matter of minutes and you'll just need to provide your name and address. Once that's done, you'll be asked to create a username and password with which you can access your account in future, so have these complex enough to be secure. Next, choose the method of payment you plan to use and make your initial deposit.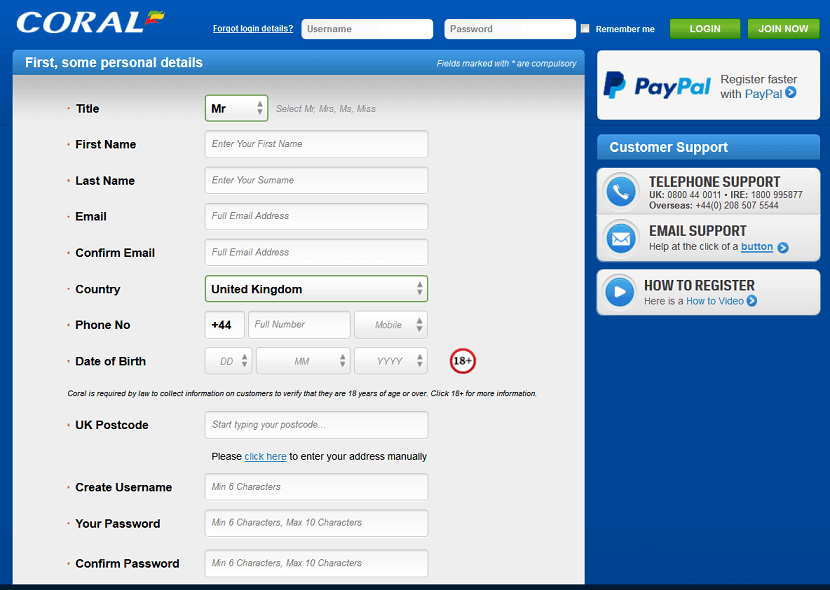 You can top up your funds using a debit card, credit card, bank transfer, or digital wallet service like PayPal, Skrill or Neteller. For online bookmakers which have high street branches, like Coral, Ladbrokes, and Betfred, you can often withdraw and pay in money at their shops. Once the finds are in place, you're ready to bet.
---
Where to begin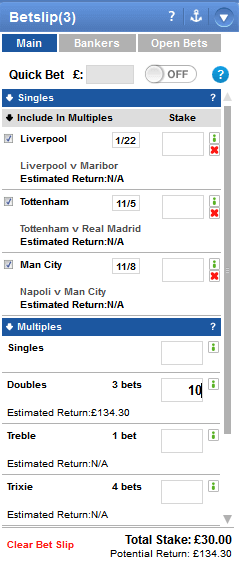 If you're just starting to explore online betting it's worth going in small, rather than risking your entire balance on a few impulsive bets. Modest stakes mean a few losses won't set you back massively, and you can always increase the amounts gradually when you understand how each bet works. If you enjoy placing wagers and this is going to be a long term hobby, then managing your balance shrewdly is vital. Most online betting sportsbooks provide extensive instructions on how to begin, but as most use similar software, the method will not change hugely whichever platform you use. The first stage involves browsing through what's on offer and finding the bet you want to make, be it on tennis, football, horseracing, or another sport that's listed. Next, click your selection to place it on your bet slip; bet slips usually sit on the right hand of the screen. Then you can choose the type of bet you plan to place from the list available, you might go for single, multiple, each way, or accumulator, etc. Input your stake – or the amount of money you want to place – for each line and finally select 'Bet Now' or 'Place Bet' to make it official.
Once you've chosen what to back, all you need to do is watch the action unfold on TV, or on the site's live streaming service. If you are a winner it's worth remembering that well-regulated sites have quite strict rules when it comes to withdrawing your funds. In most cases you will be asked to provide copies of two official documents to prove who you are, these could be bank statements, council tax bills, your driving licence or some other form of paperwork. This process may be obligatory for each withdrawal, but it's usually as simple as emailing a scanned image of the identification.
---
How to select a bet
One of the best ways to make the most from every bet is to carefully consider what to wager on and when. Sportsbooks set their odds prices in relation to trends and current opinions, but if you're in the know about a particular sport or event, you can choose your moment and get a great value wager. This is especially true during in-play betting, or when there is a high degree of uncertainty about an outcome. Sports betting is a very uncertain business in general, but there are ways to get a handle on it all and begin to tackle the seemingly random nature of the industry. Experienced players use the same factors to formulate a betting strategy as traders do to set their odds. If you want to improve your predictive abilities, there are four key variables to focus on, these are:
How the selection has performed previously
The way to assess previous form varies from sport to sport, but it will always consist of studying how the event or selection unfolded and performed in the past. In sports like football, you can consider injury news, team selection and the manager's style compared to that of their opponent. In horseracing it's more about how the horse fared in previous races, which ground it prefers and whether it's suited to the distance. This approach tends to look at a range of statistics; it may seem complex, but if you're prepared to break the information down, judging previous form can be a great way to predict a winner.
What the markets say
As with the financial markets, betting odds can be affected by popular opinion. Bookmakers and traders look around to see what people are betting on to gauge the feeling for a particular event and act accordingly.


If you feel the market has undervalued a particular bet, or overvalued it, you can go against popular opinion and win big if you are correct. Many players have schemes that involve betting against the market, and if you know what you're doing, this can be a very profitable system.
Be ahead of the curve
Naturally the industry is very competitive, but to avoid fraud bookmakers do supply information to each other regarding the level of betting on a particular selection. This also enables them to adjust their odds in order to keep their margins suitably high and avoid having to make sizable payouts. Therefore, if you're planning to bet on an event that's growing in popularity, it's worth placing a wager in advance to avoid an overreaction from bookmakers. The more money that is placed on a selection or a line, then faster the odds will drop. If you do see odds dropping unexpectedly, search for more information to ensure you haven't missed a new development.
The knowledge
Knowing the market can tip the odds in your favour; many experienced players wouldn't even consider placing a bet on a sport they didn't understand. A sound knowledge of a certain selection can also help you to assess odds prices and pick out games where these are especially favourable. For many online players, betting is a sport in itself. You contend with the bookmaker, trying to match their experience with your own sporting instinct and knowledge of the selection.
---
There are no guarantees in sports betting
Seasoned players can provide excellent tips, but no one has the ideal formula for placing a bet and the right time to make a move can vary between selections. Sometimes it makes sense to wager on a result before other players get interested and the market begins to shift, other times waiting until the last moment can pay off. The option you go for should be determined by the prices that are offered, if you're impressed by the odds then make your move, if they seem unfair then either wait or go elsewhere. If the odds change by a significant amount, then the bet is not what you thought it was and probably not worth wagering on.
---
Just place the right bets
A certain amount of self discipline is needed to focus on the right bets, so always choose bets before you visit a sportsbook to avoid poor value selections. If you have chosen a match you feel sure of, or found an excellent accumulator, then do that. Many people are tempted into making extra wagers because some lines have been enhanced or special offers are in place. If you plan to bet on West Ham to beat Chelsea, don't become sidetracked with offers on both teams to score or half time results, just go for the bet you planned. Spontaneity can be a profitable trait, but when you regularly add to your original wager you can start spending more money than you intended. Keep it interesting by joining up to a range of betting sites as you grow in confidence, then you can visit each to chase the best odds on your next bet. Keep your bets equal over every game, this is especially true for people who are just starting out with a sports betting account. Even if the game seems especially appealing, when you wage £100 in one place and £50 in a few others things can quickly go wrong. The £100 game could pay out but if it misses regularly, your losses will escalate. Chasing the money rarely works out, so instead learn when to walk away. Often this is the most challenging issue for gamblers; you lose a morning bet, and then try to make up for it with a few unplanned afternoon wagers which also don't work out. Alternatively, you might win big in the morning, then try to capitalise on this success with a few off the cuff evening bets that don't work out. Avoid making your losses worse by selecting events to bet on, placing the wager, then walking away. It's not easy, but if you want to make consistent gains then stick to a plan.
You can always try again tomorrow if you don't see any bets you feel comfortable with. Check what's on offer, but bear in mind that the bookmaker will always be there, so if nothing appeals just take the day off. Finally, experienced gamblers will advise people just starting out to avoid betting on their favourite team.
---
Monitor your betting history
Keeping track of your previous form may seem odd, but in fact it's one of the most sensible ways to progress in sports betting. Here are a few ways to oversee your own progress:
Review your bet history
Most UK registered bookmakers will provide account holders with their full betting history, including settled and unsettled wagers. Viewing this information will allow you to see which of your bet types tend to do well and which are less likely to do so. Some sites even let you download the information onto a PC or tablet so you can access it later in the form of a spread sheet.
Maintain a digital wallet
Digital wallets like Neteller, PayPal or nTrust provide a separate space in which to withdraw or place funds ready for making a deposit. This makes it far easier to monitor you ratio of wins against losses and can help you manage your spending. Bookmakers accept a range of digital payment services and rarely charge a fee for transactions.
Stick to a set daily, weekly and monthly limit
Getting carried away can really eat into your day to day finances, so work out what you can afford to gamble and don't exceed this limit. One way to make it work is to pre-set a personal withdrawal limit for your account, this means you'll have a separate pot of money available to place a bet, rather than regularly dipping into personal funds.
Be wary when playing across products
Most large sports betting sites also provide a casino section for their account holders to visit. This provides an element of variety, but can tempt you to splash out and lose the money you've won on sports. Have fun with the games, but give yourself a budget to play with and log off when you reach that figure.
---
Using a system for sports betting
There's no system which can guarantee a straight run of wins; if there was the bookies wouldn't be in business. However, if you spend time researching the markets and understand your sports, you are much more likely to make accurate predictions. Many players stick to a strategy to boost their chances of winning; some are highly complex whilst others can be attempted by anyone. A popular choice for beginners is the 'both teams to score' system – used if you believe both sides have a high chance of scoring. A simple mathematical equation can be made to see if the bet is worthwhile statistically. This takes into account injuries, star player absences, favourites and more, to create a total point balance. If this balance reaches a certain level, 'both teams to score' is a viable bet. Overall, systems will have limited success, so although it can be a novelty to place wagers based on mathematical rules, you can't rely on this as cert.
---
Get the most from each bet
Making each wager count is a sure fire way of getting the most value from each bet. Here are a few points to consider when you're planning ahead:
Shop around for generous offers
Lots of players get stuck in a rut and use the same bookmaker all the time – this can mean lower pay outs and poor odds. There are numerous sports betting sites online, so sign up with a few to check out what they have to offer and compare this with what you're used to. There are even odds comparison websites where you can seek out the most favourable deals from a range of bookies.
Make the most of bonuses and free bets
Another advantage to using a range of sports betting sites is the number of bonuses and free bets offered to new sign ups. If you're careful about using them, these deals can add genuine value to the bets you place.
Don't miss out on existing customer offers
Some online bookmakers are inclined to reward loyal punters. The trick is to discover one that provides a selection of merchandise, bonuses, free bets or money back deals on the market and sport you bet on. It's an excellent way to add value to the wagers you place and pick up a few prizes along the way.
Regular promotions
Check into each of your accounts frequently to keep up with regular promotions as they become available. These are designed to get the most bets out of every account holder, but if you are selective and just go for the deals which match up with the bets you usually place, these certainly add value to your wagers. Offers vary between bookmakers, with free football bets, £5 free bets, bonuses for using a mobile app and deposit bonuses of 50%, all up for grabs each week.