What is Apple Pay?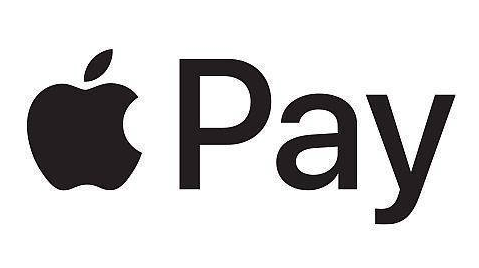 For those who are not already familiar with what Apple Pay actually is, the following points are among the most important to know and understand:
A digital wallet allowing users to make payments using their mobile device.
Founded in 2014, Apple Pay is available on iOS devices including the iPhone, iPad and Apple Watch.
Each payment made using Apple Pay comes with a specific devise number and unique transaction code.
Apple servers are protected by standout cyber-security measures, allowing for nothing but safe transactions.
---
How Does Apple Pay Work?
Apple Pay is often compared to some of the e-wallet platforms that are in operation today, due to the fact that they effectively act as a mediator between bank cards and online stores, including betting sites. While Apple Pay can be used in person using the Touch ID or Face ID features, it is online where it is most commonly utilised, while users can also send money to friends or family. Those receiving money will find it on their Apple Pay Cash card, which can then be used to make payments or transferred directly to your bank account.
---
History of Apple Pay
Apple Pay was introduced back in 2004, offering a new method of payments for iOS users. The service was initially only able to be used by US customers owning issued payment cards, however this quickly increased, due to the number of cards that could be linked to Apple Pay wallets. It was in 2015 when the service first became available to those based in the UK, before reaching other parts of the globe shortly afterwards.
Meanwhile, in 2016, Apple Pay was tested as an online betting deposit method with bSkyB, which has seen an increasing number of bookmakers introduce this service to their punters.
---
Advantages of Using Apple Pay
There are a number of advantages to using Apple Pay when it comes to betting sites, with the simplicity of this service undoubtedly being one of the standout positives. Those depositing through Apple Pay can initiate payments in just a matter of seconds, with transactions also able to be verified quickly through touch or face ID.
Meanwhile, deposits made via Apple Pay are immediate, meaning that funds will appear in your bookmaker account in seconds.
Apple Pay is also extremely safe to use, with no bank or personal details ever being shared with third parties, putting punters at ease when it comes to processing payments online. Apple Pay used a device number, rather than your bank details, allowing users to effectively remain anonymous.
Finally, the lack of fees involved with Apple Pay also helps to separate them from other methods of banking, with punters being able to use 100% of the cash in which they deposit.
---
Apple Pay in Betting
An increasing number of betting sites are introducing Apple Pay as a method of depositing funds, however the ability to do so does depend on whether the you are currently residing in the UK, if the bank account or card from which you are depositing is based in a country that allows payments to bookmakers and if Apple Pay is allowed to be used for gambling purposes.
---
How to Deposit and Withdraw Using Apple Pay
Unfortunately, processing withdrawals is currently not possible through Apple Pay, however deposits can be processed by following these simple steps:
Deposits – With betting sites who accept Apple Pay as a method of banking, making deposits is relatively easy. Head to the cashier page of their website, before selecting Apple Pay as your preferred choice of payment. Enter the amount in which you wish to deposit, before confirming your decision through either the Touch ID or Face ID features on your handheld device. Once this has been processed, the money will appear in your bookmaker account in just a matter of seconds, ready to use on your favourite sports markets.
---
How Secure is Apple Pay in Betting?
Not only does Apple Pay offer rapid payments, it also ensures that transactions made on their platform are nothing but secure too. Punters are not required to add their individual bank details to their bookmaker account, with only your Apple Pay information being needed. As well as this, Apple Pay take advantage of a wide range of security features, including SSL encryption technology, helping to ensure that no third parties can gain access at any point. As well as this, Touch or Face ID is required to verify each transaction made using Apple Pay, while punters can also choose to use a passcode if they wish.
---
How to Open an Apple Pay Account
The process surrounding adding a bank card to Apple Pay is almost exactly the same with all iOS devices, with the process starting with users tapping on the "Wallet" app found on their screen. Follow the relevant steps, including scanning the bank card. The bank or card provider will then verify this information, deciding whether or not to accept your wish to use Apple Pay. On occasions, banks may require additional information, however this is rare. Finish the process by tapping on the "Start Using Apple Pay" tab.
---
Apple Pay Fees
Those funding their Apple Pay accounts using a credit card may have to take into account some small fees, however sending money through this method is completely free.
---
Alternatives to Apple Pay
With e-wallet platforms having become increasingly popular when it comes to banking online, especially surrounding betting sites, those not wishing to use Apple Pay should certainly consider some other alternatives in this area, including the following:
Each of the above is available to customers based in the UK, while they are able to process both deposits and withdrawals quickly and easily.
---
Betting Using Apple Pay FAQ
The following are questions and answers surrounding some of the most talked about topics when it comes to the use of Apple Pay and online betting, offering readers a better insight into how they work.


Is it safe to use Apple Pay when sports betting?
Yes, Apple Pay means that punters do not have to enter any of their bank details on betting sites, while there are a number of security measures in place too.


Do I have to verify anything when using Apple Pay?
Punters must verify payments through either Touch or Face ID before transactions can be processed using Apple Pay.


Will there be any fees added when using Apple Pay?
No, there are no fees to worry about when making payments using Apple Pay, allowing punters to use 100% of the money in which they deposit on betting sites.


How long will it take before my deposit is received by the betting site?
Deposits made using Apple Pay are processed instantly.


How long will it take before my withdrawal is received from the betting site?
Unfortunately, withdrawals are currently not available for those using Apple Pay.
Best Apple Pay Betting Sites Summary
Apple Pay is one of the latest methods of payment accepted by betting sites, and while it is far from being perfect, largely due to the fact that withdrawals are not available via this banking option, it is still a hugely efficient and secure way to deposit funds. With an increasing number of punters now using their mobile device to both deposit and place bets, it comes as little surprise that Apple Pay have made an impact within the industry, with their e-wallet style platform only set to go from strength to strength, having only been in operation since back in 2014.