Everybody who places a bet wants it to win, and the bookmakers want you to lose. It is a business and a successful one at that. However, people are always out looking for ways to enhance their chances of beating the bookies using various methods and techniques. So are there any ways that can help you become more successful when betting on a football match?
Research
First of all, research is imperative. When placing bets on soccer, research can actually give you an edge that means you will have a better chance of winning. This can be done in various ways. It is best to begin with betting on a league or team that you have a base knowledge of. That way you may have already noticed a few trends or form. Then, using the various resources available online, you can really fine tune your knowledge. You can check form, both home and away, team news, head to head records and much more. Using research is definitely a good place to start when it comes to football betting.

Slow and steady wins the race
Now, one of the most common bets, when people are talking soccer, is the accumulator. In an accumulator, it is usually a case of people putting a small stake on quite a few teams to win. With this, you need all the results to go your way, if you get any wrong, you lose (although some accumulators may reward you if you only get one wrong). The appeal is that the returns are usually very high, especially if the punter has included a lot of teams in the bet. Realistically an accumulator is a bet that is highly unlikely to come in. You're much better off looking to earn profit steadily over the long term, rather than the short term. Do your research and stick to singles or doubles, with the odd treble thrown in. Think long term.
Don't bet on teams you support
You should always use your head when betting on the soccer. That's why it's always a good idea to leave the team you support out of betting matters. Even though you will know the team inside out, their form and records against other sides without even having to look, sometimes your heart may come into play, backing your team to win because you want them to, rather than because statistics say they should.
Check line-ups
It's always a good idea to check the team news before you bet on the football. A better suggestion would be to leave placing the bet until the line-ups are actually announced. That way, if a striker who's in form isn't starting or even in the squad and you've backed his team to win, you can assess whether it would significantly hinder their chances of winning the game. Usually, line-ups are announced an hour before kick-off.
In-play
If you're going to a soccer game or watching it live, you could benefit from betting in-play. Being able to see what is happening will allow you to assess the game and the probability of certain events taking place pretty accurately. With in-play betting, you don't just have to bet on the match result. You could bet on the next goal scorer for example. So if you're watching the game and have noticed a player is getting a lot of chances, you would be inclined to back them to score next. Being able to see what is actually happening may give you the edge when it comes to betting.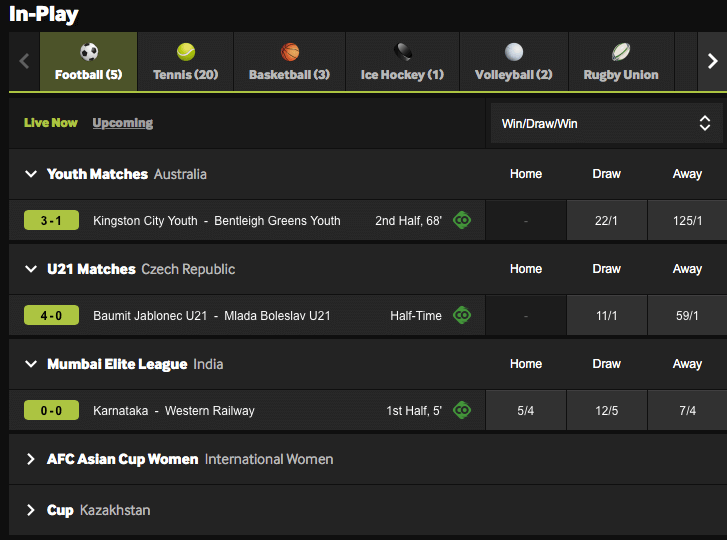 Explore opportunities
Sometimes you may benefit from exploring other betting markets. There's a lot more to just betting on a team winning. You often find people who research the likelihood of draws occurring due to the high odds that are often available on the draw. There are numerous markets to explore, and through research, you could start to specialise on one. How many goals will be scored during the game? Will both teams score? Who will be winning at half time? These are all different sorts of bets you can place on the soccer.
Compare Bookmakers
If you gamble online, there are always bookmakers offering enhanced odds and other types of offers on football betting markets. Some of them could be pretty useful, but it's always important to do your research first, rather than just jumping in straight away. They are there to tempt you after all, but some will end up being beneficial.
What suits you?
There are a lot of ways people try to improve their success rate when it comes to betting. If you follow a few basics, you will have the foundations in place. So, make sure you do your research, to begin with, and look to fine tune from there. There are numerous tips and hints online, but it is finding the ones that work for you.