What is Overwatch?
Launched in 2016 by Blizzard Entertainment, Overwatch is a team-based First Person Shooter (FPS) game that requires quick action, strategic moves, and detailed teamwork.
A basic Overwatch match takes place in a 6×6 format in which a total of 12 players compete in two teams to win the ultimate goal. Although Overwatch is a first-person shooter/ Multiplayer Online Battle Arena (MOBA) style game, it focuses more on completing the mission objectives than killing the enemies.
---
How Overwatch is Played
Overwatch can be played in three different modes which include Control, Assault, and Escort. However, teams can also engage in Hybrid style gameplay with all the previous games' elements combined. Each of these game modes is based on 30 maps that offer distinct objectives to the players. Teams can win individual rounds by completing these objectives.
The match begins with one team playing in the defensive mode and another playing in the offensive mode. After each round, the roles are switched. During the gameplay, players can change heroes from 30+ available options and form their gaming strategy based on the hero's skills and abilities. This makes the game's progress even more exciting.
As for the available heroes, in the beginning, Overwatch featured 4 hero roles which were later combined with the following three roles in the game's 2018 patch.
Tank
Tanks are front-liners who protect the allies, disrupt the enemies, and save the other heroes from major damages. Tanks can be identified with their large shields, crowd control ability, and high surviving skill.
Damage
Damage heroes come with a variety of tools that help them to change their playstyle as per the situation demands. Damage heroes are great at locating and defeating the enemies.
Support
Support heroes usually come with healing power and utility provision capabilities. They can enhance team performance by providing necessary ailment. However, supports have low defense level and must be surrounded by the team members.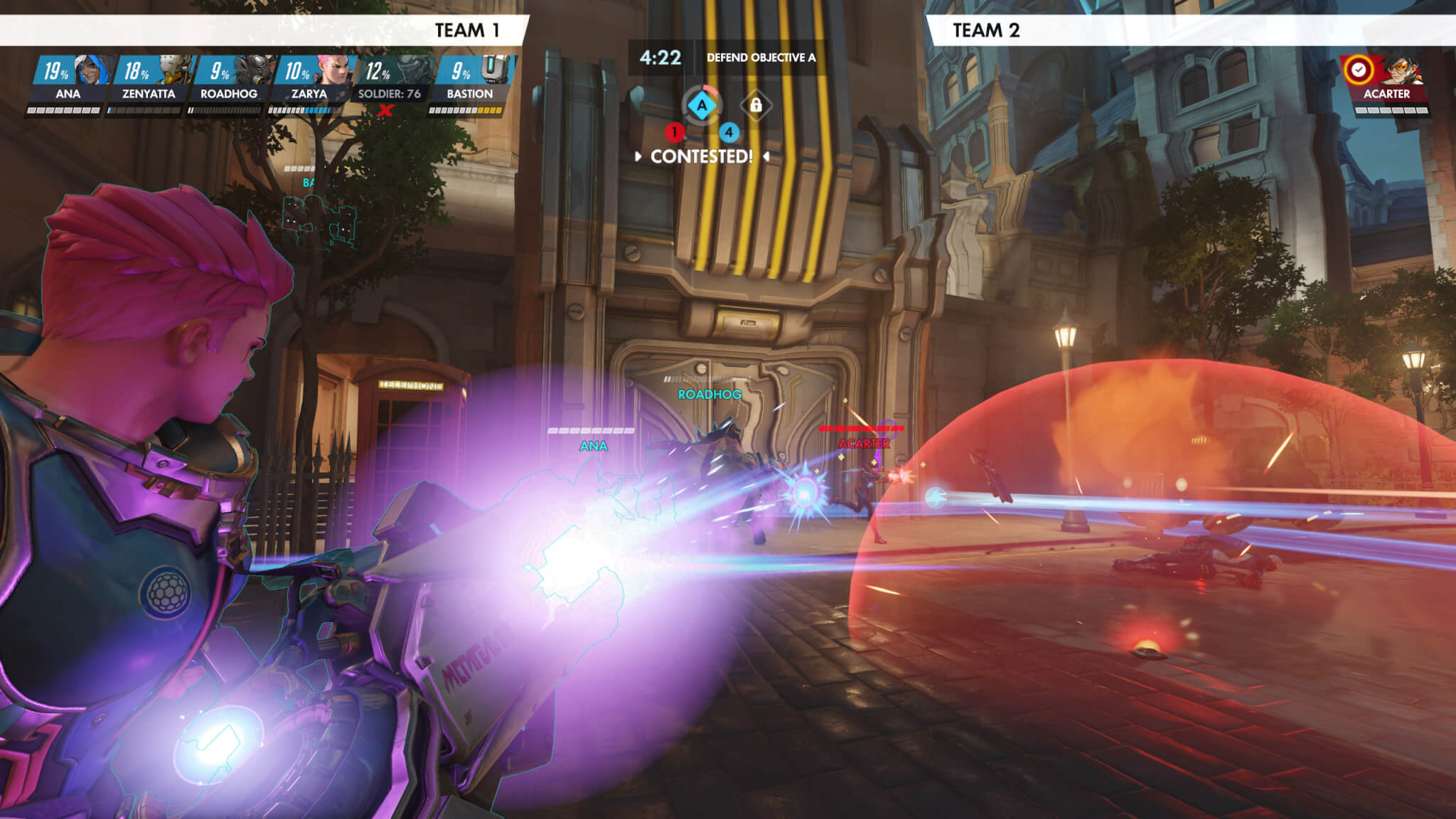 ---
How We Rate the Best Overwatch Betting Sites
When it comes to esports, the arena is largely dominated by the older titles like CS:GO, League of Legends, Dota 2, etc. Overwatch is still a new game that is gradually earning its spot among the esports leaders. Therefore, sorting out a good Overwatch betting site requires a lot more attention compared to other esports sites.
To save you from the tedious research process, our esports experts have selected the best Overwatch betting sites based on the following criteria. Check them out and see whether it matches your requirements as well.
---

Markets – Any good Overwatch betting site should offer at least 10+ markets, including the popular and the lesser-known ones. We also take into consideration different betting types offered in these markets. Bookmakers with both major and regional Overwatch event coverage and special bets receive high points in our ranking process.
---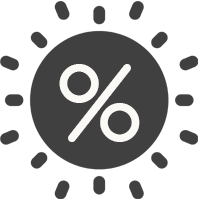 Odds – Regardless of the market varieties, odds are the most significant factors that one needs to keep an eye on, especially when betting with real money. Odds are the amount of winnings that are given by the bookmaker.
The value of the odds depends on the bookmaker and is usually based on the teams' rankings, performance levels, gameplay style, etc. factors. This is why odds may vary in different sportsbooks. However, our Overwatch rankings prioritise bookmakers that offer higher value odds on most of their Overwatch markets.
---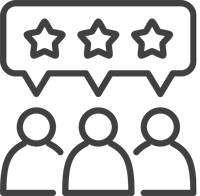 License and Safety Measurements – Having a proper gambling license from a renowned jurisdiction is highly crucial for a betting site. It is also essential to maintain safety and security measurements to protect the clients' documents from third-party organisations. Therefore, we emphasise on licensing and safety-related activities on our selected Overwatch betting sites.
---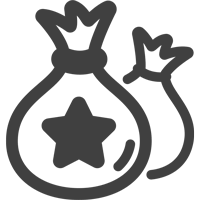 Bonuses – Bonuses are important aspects of a bookmaker's promotional activities and most often, welcome bonuses appear more lucrative than it really is. Wagering requirements are difficult to achieve, and punters do not benefit much from the bonus scheme. During our ranking process, we keep these factors in mind and feature the bookmakers with realistic bonus packages. We also look for regular promotional offers like free bets, price boosts, rebound bonuses, etc.
---

User Interface – Be it the desktop site, mobile site, or mobile betting app, a good Overwatch esports betting platform should come with a user-friendly layout, easy navigation system, and appealing design. This makes the betting sessions smooth and hassle-free.
Our recommended Overwatch betting sites offer all these features and are compatible with both desktop and mobile platforms.
---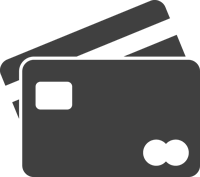 Banking Options – Betting online with real money requires instant deposits and fast withdrawals for experiencing a comfortable betting session. This is why our recommendations include Overwatch betting sites that offer a large range of payment systems, including credit cards, debit cards, pay by phone, bank wire transfer, etc.
Some of our top-rated Overwatch sportsbooks also offer cryptocurrencies as their transaction systems. As a result, anyone can enjoy punting on Overwatch events even at a last moment's notice with such versatile payment methods.
---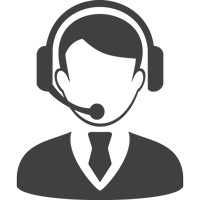 Customer support – It is quite natural to get stuck on a certain point while moving your way upwards in an Overwatch betting site. Although the FAQ section generally covers the betting basics, in most case scenarios, discussing with a customer support service representative proves to be most helpful. This is why we like to ensure our recommended Overwatch betting sites feature multi-level customer support, including live chat, email, and telephone support.
---

Other Features – Some other ranking criteria include extra features like live streaming, live stat updates, latest news updates, cash out, bet builder, etc. offered by the bookmaker.
---
How to Bet on Overwatch
Betting on Overwatch is pretty simple as there are a large number of online sportsbooks offering markets related to Overwatch events. Currently, these are the two methods through which you can enjoy betting on Overwatch:
Fantasy Betting on Overwatch
In fantasy betting, punters can place bets on specific players based on how well they are supposed to be performing in a game. Although these players do not exist in real life, the bet outcomes rely on real-life performance levels.
Fantasy betting works great for punters who do not enough time to wait around during long gaming sessions. However, there are not many Overwatch fantasy markets in the regular sportsbooks, so the majority of the punters go for real-money wagering.
Wagering on Overwatch
This is another type of real money betting that is most common in esports betting. In this betting type, you get to place a wager on the team that has the higher probability of winning as 0er your research. Winnings are based on the money that you wagered or on the odds offered at the betting site.
---
Overwatch Betting Types
Betting on Overwatch is similar to betting on other esports titles like CS:GO, League of Legends, Dots 2, etc. The first point you need to emphasise on is the availability of Overwatch events and markets; however, that largely depends on the bookmaker you choose.
As of now, all our top-tier Overwatch esports betting sites are covering the major Overwatch championships like the OWL (Overwatch League), Overwatch Contenders, and a few other regional tournaments. The betting types on these events vary from bookmaker to bookmaker. If you want to avail of the highest number of Overwatch markets, consider signing up at a few betting sites and check out which ones offer the best varieties.
Although many bookmakers offer exclusive Overwatch markets, the majority of the betting types include the following:
Outrights
Outrights allows you to place a wager on the tournament winner. This type of bet is usually offered way ahead of time so that the punters can research and place bets accordingly. Due to the highly competitive nature of this market, odds are relatively greater than in other markets.
Map Winner
In this bet type, you can make a prediction of the winner of individual maps. In some sportsbooks, map-based markets also include objective-related betting types.
Match Winner
Match Winner betting type indicated that you get to make a bet on the potential winning team of a certain match.
Handicap
In a Handicap bet, the bookmakers showcase a set margin in the form of rounds that highlights the match's favourite and the underdog team. Punters can place a wager on either of these teams. Handicap bets are very popular but not offered at most betting sites.
Accumulators
Accumulators mean that the punter can make bets on multiple events to occur as per his prediction. Accumulator bets require in-depth knowledge regarding a game and therefore, it harder to predict right. However, if luck is on your side, you may win a massive sum from accumulators.
---
In-Play Betting and Live Betting in Overwatch
The thrill of Overwatch betting intensifies when you engage in in-play betting. This is mostly because special markets are offered, odds are more competitive, and you get to make predictions based on the game's progress.
Now, to enjoy live betting, you may require live streaming of the match. However, not every bookmaker offers live streaming on Overwatch markets. You can still enjoy in-play betting with the live stars provided at the site. Also, you can enjoy live streaming on social platforms like Twitch, Facebook, YouTube, etc.
---
How to Place a Bet at a Overwatch Betting Site?
After selecting one of our recommended Overwatch betting sites, you can choose to create an account at the sportsbook and start punting on Overwatch matches. Now time to follow some simple steps.
First, click on the "Register/Sign-Up/Create Account" button and fill up the form providing information regarding your personal and banking details. Make sure to read the bookmaker's terms and conditions and click on "Agree".
Complete the registration process by verifying your email address.
Now log in to the site and opt for any available welcome bonus offer. Make a deposit as per the wagering requirements. Use any promo code if available.
Once that's done, visit the "Esports" sections from the menu bar and find an available Overwatch event to place bets. Select the odds and add to your betting slip for a pre-match Overwatch betting. For an in-play Overwatch betting, join the match directly, place a wager, and enjoy the thrill of betting!
---
Which Overwatch Events Can be Bet on?
Overwatch is currently one of the trending esports that is being featured in more and more online betting sites. Therefore, now it is possible to turn your attention to the major Overwatch events and enjoy punting on Overwatch matches for reaping rewards.
Overwatch League
Overwatch League or the OWL is the most prestigious championship event along with the Overwatch players. Beginning its journey in 2017, this fully franchised gaming event brings the top 20 Overwatch teams from some of the major cities across the globe.
In the Overwatch League, teams start off with single-season and later proceed to playoffs. The matches are hosted in a Home/Away style format so that both teams gain an equal advantage. Due to the massive popularity and highly competitive nature, Overwatch League is covered by almost every online sportsbook.
Overwatch Contenders
Overwatch League and Overwatch Contenders go hand in hand as the majority of the OWL teams come from the Contenders. This region-based tournament is divided into 8 groups based on 8 locations, making it a total of 68 teams competing for the title. Although less popular than OWL, Overwatch Contenders is also offered on most betting sites. With both these events, punters can enjoy up to 9 months of Overwatch betting with markets being offered per week!
Overwatch World Cup
Hosted by Blizzard Entertainment since 2016, Overwatch World Cup is an annual esports event where national best teams from all around the globe participate. Thanks to the massive prize pool, this event also gains attention from sportsbooks and sports bettors alike. The upcoming Overwatch World Cup is to take place in February 2021. You can mark your calendar if you don't want to miss this big event.
---
Overwatch Betting Tips
Now that you know about the best Overwatch betting sites and basic gameplay knowledge, here are some essential Overwatch betting tips to help you get started with your very first Overwatch betting.
Study the Game
Learn as much knowledge as you can from the Overwatch gameplay, heroes, championship events, and from live streaming of the pro players.
Compare Different Overwatch Teams
Each Overwatch team has a unique gaming pattern that differs turn from its competitors. Compare performances of different teams to find out their key strengths, weaknesses, and strategies.
Keep Track of the Best Teams
Interestingly, the difference between the skill levels of the best Overwatch teams and the mid-range ones are easier to point out. This strategy makes betting on Overwatch a lot simpler than betting on other esports titles.
Learn about the Match Format
Not taking into consideration different match formats may be a bad move on your part as gaming strategies vary in different formats. Therefore, check out how each match is to be played out before you place a wager.
Look for Latest Updates
The outcome of an Overwatch match depends largely on the last-minute changes in the team. Player rankings also play an important part in determining a winner. To ensure that you have covered all your bases, you can take a peek at your selected bookmaker's latest news section, or check social platforms like Reddit and other fan groups to learn about the hot tips of an upcoming match.
Build Your own Betting Strategies
After you have made a few Overwatch bets, overview the outcomes and for ber betting strategies accordingly.
---
Overwatch Betting Sites – FAQ


Is betting on Overwatch legal?
Generally, yes. If sports betting is legal in your country, chances are that betting on Overwatch is legal as well. As esports is not regulated by any specific jurisdictions yet, these fall under the sports betting laws.
That being said, the legality of Overwatch betting also depends on the country you reside in. Therefore, be sure to check whether your selected bookmaker accepts punters from your country to ensure a safe and fair Overwatch betting experience.


How can I bet on Overwatch with real money?
Betting on Overwatch with real money is possible if you register at a legal, safe, and licensed esports betting site. You can start by signing up at one of our recommended online sportsbooks. All these are licensed and regulated by renowned gambling commissions, therefore, you will be under safe hands.


Which Overwatch events are good for betting online?
The major Overwatch championships and tournaments are the best events to place bets online as they come with high odds in most cases. The Overwatch League (OWL), Overwatch Contenders, and Overwatch World Cup are some of the events that fall under this category.


Can I get a welcome bonus on Overwatch betting?
Theoretically yes. Although no renowned bookmaker is currently offering any welcome bonus package dedicated to Overwatch, you can still enjoy a bonus on Overwatch by using the bonus package required for regular sports sections.


Can I use Bitcoin in Overwatch betting?
Many of our suggested Overwatch bookmakers offer cryptocurrencies as payment methods. Before you decide to use Bitcoin in Overwatch betting, learn about the advantages and disadvantages of using this transaction system. Once you are assured about the process, you can start betting with Bitcoin.
Bottom Line on Overwatch Betting Sites
With the esports industry booming by the days, it is crucially important to learn about the ins and outs of a betting market and related sportsbook before you settle for placing a wager with real money. Overwatch, being a newer addition in the esports markets, offers a vast area to be explored and punted on. Today, the demand to learn more about Overwatch markets, odds and other offerings is more than ever, and there lies our mission to help you with the knowledge regarding the best Overwatch betting sites in the industry.
If you have already found something suitable for your betting style from our above-mentioned sections, be sure to sign up at one of our recommended Overwatch sportsbooks and start betting on your favourite Overwatch events.