NetBet App Review – Place mobile sports bets
For more than a decade, NetBet has provided its customers with sports betting, casino games, online poker and more. This includes operating via the NetBet app as well, an area in which we are particularly interested in.
NetBet is a company who are part of the Cosmo Gaming Company Limited. Their headquarters are located in Malta, where the necessary licence for sports betting was acquired and registered. NetBet were founded in 2001, going on to develop into quite a well-known bookmaker since then. The success story of more than 15 years speaks for itself. Beside the classic three gaming activities (sports betting, casino, poker), additional offers such as lottery or Vegas games have been iintroduced.
A lot of the content can be viewed via the corresponding NetBet app, with customers only being required to download the free app for Android or iOS. As part of this review, other systems were also able to access the betting selection. Below, we describe our experience with the NetBet sports betting app.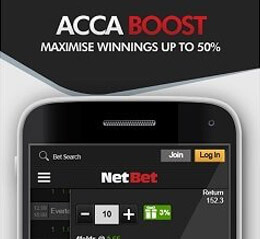 Functional and well structured
Sometimes to slow for live betting
No streaming available
#ad | T&C Apply | +18 | Please, Gamble Responsibly: CUSTOMERS WILL BE AWARDED £15 IN FREE BETS AND £15 IN FREE SPINS FOR CASINO AND VEGAS NEW CUSTOMERS ONLY / FREEBETS VALID FOR 3 DAYS FREE SPINS VALID FOR 30 DAYS /
---
The Betting Selection – How is the NetBet app equipped?


Those wishing to bet using a mobile device will gain unlimited access to betting markets with the NetBet app. With their know-how, NetBet quickly realised that this was a part of their operation in which they had to develop. All betting markets are present on the app, as well as on the mobile-friendly version for internet browsers. From football to tennis to rugby, thousands of daily bets are available.
This also includes access to live bets at NetBet, which are one of the first thing in which customers will see upon opening the sports betting app. NetBet such markets time and again, which is in  connection with their "Fast Markets" as well.  Under the "Minutes-Markets" tab, the bookmaker sums up a special selection of its current highlights.
Unfortunately, the NetBet App cannot be given a score when it comes to live streaming. Live transmissions of the matches are still rather seldom among the majority of online bookmakers. We appreciate this betting offer as all the more valuable if it is available. In another part of this review, we found live-streams on the Bwin app and the William Hill app, among others.
Conclusion: Via the NetBet app, the user finds a very broadly set up bookmaker, including a lot of live bets around the clock. If live-streams were added now, the app would score perfectly in this section of the test.
Pros and Cons of Netbet mobile
Pros
Functional and well structured
Good customer service
Diverse betting selection
Mobile Bonus available
Cons
No live stream available
No PayPal
Sometimes to slow for live betting
---
The Download of the NetBet Sports Betting App


Users first navigate to the area of sports betting. In the top right-hand corner of the page, you will then find the menu item "Mobile". In the centre of the next page, there is an link directing both iOS and Android users as to where to download the NetBet app. For Apple customers, only one click is necessary, doing so on the logo to go to the iTunes Store. Direct and free download of the NetBet sports betting app can be found.
For Android devices, it is stated that the Google Play Store does not allow any gaming apps at the moment. For this reason, NetBet provides the direct download link. The application file (.apk) is downloaded onto the smartphone or tablet and then clicked on.  It is essential to confirm that one trusts this source file, before allowing the installation process to starts. Note: In the settings, "unknown sources" must be accepted.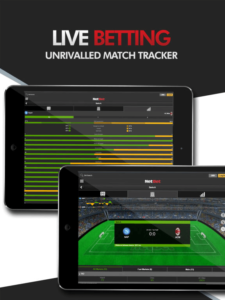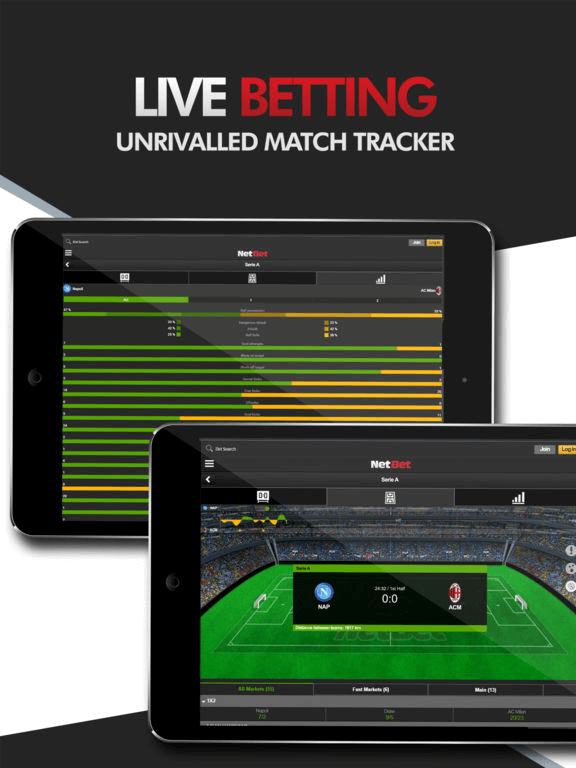 Other systems such as Windows Phone or Blackberry still don't cater for the NetBet app at the moment. However, you can still bet, namely using the HTML5 version of the bookmaker, which adapts the resolution of the end device automatically.
Conclusion: NetBet offers a corresponding solution for every mobile operating system. Android and iOS are regarded as the two largest target groups, which is the reason as to why a sports betting app is provided for them. Everyone can choose between either downloading the app or using the mobile version within their own browser.
---
The registration at NetBet via the app


Once the app is on the smartphone, the user can then open an account or log into an existing account at the top-right hand corner of the page. NetBet invites its regular customers to mobile betting, as well as those who are newcomers to this form of wagering. In the test, we created an account and ended up with a form similar to the one found on your PC or laptop.
Here, it is essential to enter all the important data related to your person. Name, date of birth and e-mail is just a taster of required information, with personal data needed in order to make withdrawals later on.  This process does not require more than 5 minutes, and you will then be able to get started.
After this process, users will be greeted with an e-mail containing important information for new customers. In it, the mobile bonus is also mentioned, as well as what the user can now expect. Simply make a deposit, and the first bet can be placed right away.
Conclusion: Registration and login via the NetBet app proved to be completely uncomplicated. All necessary steps are self-explanatory and carried out in the briefest of time.
---
Structure and clarity of the app


Mobile betting has become increasingly popular, due to the short amount of time which is required to place a bet. The odds are picked out, a stake is determined and the virtual betting slip is submitted. However, this only works this easily if the app allows for a correspondingly intuitive process. This was certainly available during our experience with the NetBet app. Thanks to a distinctive black background, all areas are clearly separated from each other, and as such, easy to control.
Live bets are first suggested to players in order for them to be able to place bets immediately. The result and whether one has won or not stands firm shortly afterwards. By using two other tabs on the menu bar, NetBet shows what matches will begin next, as well as any particular highlights that are available on that day. No matter where the customer is located, a subdivision depending on the sports always takes place. (Football first)


Elsewhere, users are also able to specifically click on their favourite betting market. NetBet make a few suggestions in this area, with the complete list being just one more click away. Our experience here is thoroughly positive, because you can easily and intuitively navigate. Above all, this is a particularly pleasing point for beginners.
No matter where you are in the mobile app, the homepage is just a click away. Customers are required to either go directly back to it, or loads the previous page, in order to leave a concrete match and return to the betting market. In this way, nobody can "get lost", nor are they forced to start the NetBet sports betting app again.
Conclusion: With the NetBet app, beginners and advanced players can find their way around easily. The colour scheme separates markets from one another. In the markets, all information is cut down to the essentials in order to avoid irritating the customer. There is little that NetBet could do better in this area.
---
Deposit and withdrawal possibilities via the Netbet app


In order to be able to place sports bets, every customer needs some capital. At NetBet, recreational bettors are treated in exactly the same manner as high rollers. On the menu, about two dozen payment methods can be selected from. As bookmaker, it is important for NetBet to demonstrate  how well they operate in terms of available. eWallets Neteller and Skrill represent good examples of those, while credit cards such as MasterCard and VISA are accepted as well.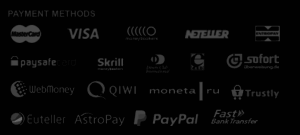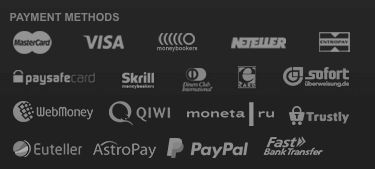 Those who prefer to transfer from their online bank can choose between direct transfer and GiroPay, however normal bank wire transfers can also be used. It is important to realise that transaction times will vary depending on the selected method. Unfortunately, PayPal is missing from this list, however NetBet do accept Bitcoin.
Further accepted payment methods are: PaySafeCard, ECard, AstroPay, Trustly and Web Money. In our NetBet App Test, all options were available free of charge and could often also be used in the mobile application.
Conclusion: Being able to use the payment methods from your smartphone or tablet is important, because the customer is then independent from their computer. They have the ability to transfer money directly and start betting.
---
The bonus offers of the NetBet app


Bonus offers simply belong to online bookmakers. With them, customers are awarded free betting money, either in cash or in the form of a free bet. Especially at the NetBet app, the betting provider have clearly considered their promotion in great detail. It currently comprises of a £10 free bet, that customers receive when placing the first bet via smartphone or tablet.
Netbet Bonus Conditions
93
/100
£10 mobile free bet
Good customer service
Further promotions for existing customers
#ad | T&C Apply | +18 | Please, Gamble Responsibly: CUSTOMERS WILL BE AWARDED £15 IN FREE BETS AND £15 IN FREE SPINS FOR CASINO AND VEGAS NEW CUSTOMERS ONLY / FREEBETS VALID FOR 3 DAYS FREE SPINS VALID FOR 30 DAYS /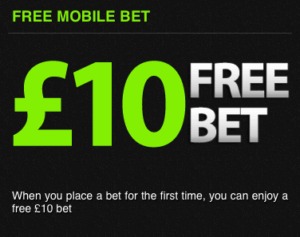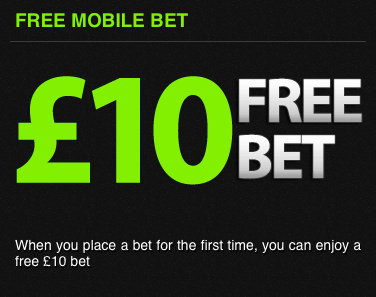 After the installation and the registration of an account, the player deposits a desired amount. They then place their very first bet with odds of at least 3/5 (1.60). The stake must amount to £10 or more, with the next stage of the process involving the settlement of the bet. Afterwards the £10 free bet will be credited to the account within 24 hours. This can then be activated on the betting slip.
Important: In order to be able to take part in this promotion, customers must click on the button on the site and register for the promotion by doing so.
Once it is credited, the free bet is valid for 7 days, and must be used within this time period. The player can choose which sport it will be used for, while only the winnings are paid out, with the £10 stake remaining with NetBet.
Conclusion: It is a mobile bonus that is especially suitable for beginners. It is ideal for trial and error betting methods, as well as helping customers to get used to the functions of the app.  Unfortunately, there is too little bonus money for advanced players and high rollers.
---
Customer service regarding the NetBet app


There are times when sports betting that a customer will require assistance. At NetBet, the following calling times are established: Monday to Sunday 12 to 8 pm. The live chat, which can be directly opened up almost everywhere, is also available from 8 am to 11 pm.
Alternatively, users can choose to contact the bookmaker by e-mail. This will only normally be utilised when the live chat is not available however. A message is sent, and later the reply lies in the customer inbox. Our experiences with NetBet have alwasys been positive , even though service around the clock is now almost standard everywhere else.
Conclusion regarding the NetBet sports betting app
In the test of the NetBet sports betting app, the bookmaker excelled, with many strengths, and just a few weaknesses. As a mobile customer, you will have access to the entire betting selection, including live betting markets. Unfortunately, there are no live streams at this time.
A mobile bonus helps to sweeten your start to life at NetBet, whereby a £10 free bet is offered. This is a nice addition, ideal for beginners. High rollers desire more here though. However, it cannot be excluded that further promotions for mobile devices might be set up.
The design, structure and functionality of the NetBet app is perfect. Clear structure and descriptions help to facilitate navigation. As a new customer, one can set up an account within just a few minutes.  Afterwards, selected deposit methods mean that first bets can be placed within roughly ten minutes.
The NetBet app download exists for Android and iOS at the moment, while other systems can use the mobile version within their browser. Overall, we conclude our NetBet app test with a positive feeling and recommend the application.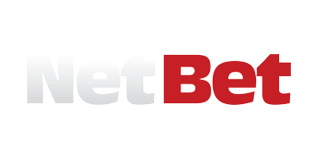 Excellent customer service package
Good selection of sports and bets
Top Winners section provides a fun element of competition
Excellent customer service package
Good selection of sports and bets
Top Winners section provides a fun element of competition
Netbet Review
#ad | T&C Apply | +18 | Please, Gamble Responsibly: CUSTOMERS WILL BE AWARDED £15 IN FREE BETS AND £15 IN FREE SPINS FOR CASINO AND VEGAS NEW CUSTOMERS ONLY / FREEBETS VALID FOR 3 DAYS FREE SPINS VALID FOR 30 DAYS /