What is an Esports Bonus?
An esports bonus is a type of promotional offer given by an esports betting site to lure potential customers to sign up and start punting. If qualified for this bonus package, you can enjoy a variety of added benefits, some of which include free bets, price boosts, matched bets, bonus funds, etc.
Esports bonuses are tied to certain terms and conditions regarded as "wagering requirements". In order to enjoy the rewards from the offered bonuses, one has to fulfil these wagering requirements within the given time limit.
Esports welcome bonuses are usually offered for the bettors who do not have an existing account at the sportsbook. Whether they benefit from the welcome bonus or not, they can still enjoy promotional bonuses from time to time during their stay at the betting site.
However, almost every new and expert bettor prefers a bit of added bonus while joining a new site, and this is why it is essential to learn about the esports bonuses and get an idea of how realistic they are before getting involved.
---
Types of Esports Betting Bonuses
Along with many dedicated esports betting sites, a large number of sportsbooks are also offering bonuses that can be applied to esports titles. As the majority of the betting sites offer only one or two bonuses in their welcome package, you may find any of the following bonuses when visiting an esports betting site.
Matched Deposit Bonus
Matched deposit bonuses are the most common types of esports bonuses available to new customers right after the registration process. The matched deposit bonus amount depends on the sum you will credit to your account as the first deposit. Usually, it ranges from 25% to 200% up to $/€/£200 depending on the betting site you choose.
What's great about this bonus is that in most cases, the wagering requirements are less strict and easier to fulfil compared to other bonuses. Therefore, many punters start their betting journey with a significant first deposit amount to enhance the free goodies.
Before you opt for this bonus, go through the T&C's first to learn about the eligible payment methods, minimum and maximum deposit amount, and other essential factors.


Matched Bet
Matched bet is another popular esports bonus that turns the placed stake into a matched bonus. This may be a lucrative welcome bonus to grab right away if you understand the terms and wagering requirements. Also, note that rewards from matched bet bonuses may not be credited as real cash, but as bonus money to spend on other matches.
Free Bet
Free bets come in many formats and are offered both in the welcome bonus package for new customers and as a part of regular promotions for the existing punters. These can be awarded for depositing a certain amount of money and are usually valid for 7 days.
While free bets may not come with strict wagering requirements, these are not great for winning large sums either. Instead, punters can use free bets to understand how esports betting works in that particular sportsbook and remain content with an average maximum winning limit worth $/€/£10 to $/€/£100 if his predictions come to pass.


Risk-Free Bet
Risk-free bets are not that common, yet some bookmakers may offer it to encourage their new customers to make bets. A risk-free bet means that if the very first stake becomes unsuccessful, the punter will gain the stake amount as a bonus to try on another bet. As you can probably already assume, the value of risk-free bets is low, quite close to $/€/£20.
Price Boosts
Price boosts are extra bonuses that are offered mostly before a major esports event. It allows the new punters to enjoy enhanced odds on a specific bet type, such as the bettor can place a small wager on Team A winning in the tournament Outrights at the odds of 30/1.
---
How We Rate the Best Esports Betting Bonus Offers
Let's just be honest here, dedicated esports bonuses are hard to come by, and even if you do come across an esports-related bonus, chances are that it will be aimed at a specific title like CS:GO or some other popular game. Therefore, the focus should be on the sports bonuses that can be applied to esports titles as well.
Assessing all the available welcome bonuses at different sportsbooks and evaluating whether it is worth the try may be a tedious task, especially if you are still a rookie punter. But don't worry because this is where we come. Our experts have done the research and sorted out the best esports betting bonuses for you.
Before you claim those, take a look at the criteria we keep in mind during the ranking process.
---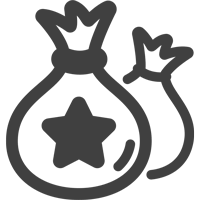 Bonus Value – The bonus offered at our selected esports betting site should be appealing and competitive enough that it attracts the punters to sign up at the sportsbook. This may consist of free bets, matched deposit bonus, matched bet, or other types of bet, but must be worth the claim.
---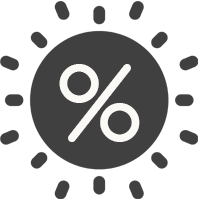 Wagering Requirements – Many bookmakers offer a welcome bonus that appears highly lucrative but is tied with unrealistic wagering requirements. Our selected esports betting bonuses should come with user-friendly wagering requirements along with a decent minimum deposit amount, good time limit, and attainable odds.
---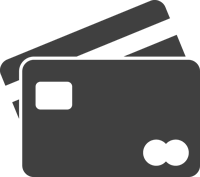 Payment Methods – The payment options available at a betting site can play a massive role in delivering a smooth and uninterrupted betting session. In addition to a variety of convenient payment methods, our betting bonus offers ranking also relies on the deposit and withdrawal processing time. We ensure that the sites we recommend for great esports bonus packages offer instant deposits and fast withdrawals regardless of the transaction method the client selects.
---

Quality of the Sportsbook – A good welcome bonus alone cannot determine a great sportsbook for a long-term settlement. Other factors include a wide range of esports markets, major and minor event coverage, value odds, in-play bets, and live streaming feature, crisp graphics and layout, 24/7 active customer support, etc. The overall evaluation of a certain bookmaker helps us rank its bonus package accordingly.
---
Esports Bonus Terms & Conditions
If you have glanced over the previous sections, then you already know that like any regular bonuses, esports bonuses are tied to wagering requirements that must be fulfilled for benefitting from the offer.
Now, it is quite evident that these wagering conditions are usually put in favour of the operator; however, punters can still win rewards from these bonuses if they take a few factors into consideration before opting for that offer. Here are some of the most common terms used in bonus packages that you need to pay close attention to:
[/sc-accordion]
Wagering Requirement
Generally, the wagering requirement is included in the section where the bookmaker mentions the bonus offer. This portion of the bonus package will determine how lucrative the offer is.
The wagering requirements portion states exactly how many times you have to place bets with the bonus money. Depending on the monetary value of the welcome packages, the wagering requirements are increased. At times, it can be as high as x50, but in most cases, the number is close to x30. This means that you have to make bets in small stakes to keep the wagering requirements as per the bookie's instructions.
Qualifying Deposit
To be eligible for the bonus package, punters have to make a minimum deposit required by the bookmaker. This may range from $/€/£5 to $/€/£20, but in most sportsbooks, the initial deposit amount is set at $/€/£10.
Qualifying Stake
Qualifying stake determines the amount the punter has to bet to be eligible for the esports welcome bonus. The bet amount can be as much as the set minimum stake or a bit over it. Usually, the value of a qualifying stake ranges from $/€/£10 to $/€/£50.
Validity
The validity of a bonus offer may last for 30 days after activation. Within this time frame, the punter must make the first deposit as per the wagering requirements and place bets in 7 to 14 days. In case the wagering requirements are not met in the given time limit, the customer will not be able to benefit from the welcome bonus.
Banking Systems
In many esports betting sites, deposits made via eWallets like Skrill and Neteller are not eligible for the welcome bonus offer. Some banking systems may require a small amount of fee for transactions and in rare cases, deposits made with certain payment methods may not be instant. These factors require as much attention as other wagering aspects as these may prevent you from enjoying the bonus as you would usually do.
Promo Codes
Some betting sites require a promo code application to activate the welcome bonus offer. If your selected sportsbook has a promo code attached to the bonus scheme and you do not apply it before making your first deposit, you may miss out on the welcome offer. Therefore, go through the entire "Welcome Bonus" section to ensure you have all the factors covered.
---
How to Choose an Esports Betting Bonus?
Although we have enlisted the best esports bonuses available in the market today, not all of them may be suitable for you. This is mostly because each punter has a distinct preference when it comes to bonuses, budget, and betting style. You need to consider yours and choose an esports bonus that will enhance your performance.
Here are a few ways that you can do so.
First and foremost, read the terms and conditions and see if you are eligible for the bonus. At times, eWallets are not accepted for the bonus package. You should also check the wagering requirements, bonus validity time frame, and odds restrictions in this section.
Secondly, Pay attention to the offered bonus and see whether it can be applied to your preferred esports title.
And most importantly, check the bonus qualifying conditions. It may require you to deposit a certain amount of money or reward you with free bets. Go for the bonus that seems most lucrative as per your punting style.
---
How to Register at a Betting Site with Esports Bonuses
Now that you are familiar with almost every element you need to profit from welcome bonuses, you are all readied up for joining an esports betting site with a great welcome bonus package.
First, you can start with any of our recommended esports sportsbooks as they all offer lucrative bonuses applicable to all esports markets. You can visit the desktop or mobile site for ease of access. Alternatively, you can download the sportsbook's betting app on your mobile device to enjoy punting on the go.
Here are some detailed by step instructions you can follow.
Begin by reading the terms and conditions of the betting platform to ensure that you are eligible for registration. Then, click on the "Register/Join/Sign-Up" button and fill the contact form with your personal information and banking details. Make sure to use an authentic email address for email verification.
Once you have received the confirmation email, visit the site again and log in with your username and password. Head over to the "Bonus" section to activate your selected welcome bonus package. Notice the minimum deposit amount, wagering requirements, and promo code availability.
Select the welcome bonus and make your first deposit.
Now, go to the "Esports" section to find the available markets up for making bets. Choose an esports betting markets, add the odds to your bet slip, place a wager, and start punting while making sure you are following the wagering conditions.
---
Esports Bonus Tips
Claiming an esports welcome bonus is not that difficult if you know how to sign up at a betting site, but the real challenge lies in picking out the best esports betting bonuses ideal for your punting needs.
While there is no guarantee that by following some specific tricks you can benefit from esports bonuses, we can at least assure that you will gain an added advantage while choosing the best esports bonus for you. Here's what you can do to understand the process better:
Compare the Value
Take a look at all the esports betting sites enlisted on this page and compare the bonus values. This will help you to understand which one suits your betting style the most.
Check the Wagering Requirements
Wagering requirements in welcome bonuses vary in different sportsbooks. To ensure that you grab the one that is most user-friendly, check the odds restrictions, bonus validity period, and the number the bonus amount must be wagered to be eligible.
Select Esports Wisely
Esports is still a relatively new addition in the sportsbooks and does not offer value odds on most markets. Therefore, choose an esports title that has regular event coverage at your selected betting site and ensure that it comes with great odds on the majority of the betting types. In this way, you can continue punting throughout the given time frame to match your wagering requirements.
---
Esports Betting Bonus – FAQ


What are esports betting bonuses?
Esports betting bonuses are promotions by bookies to encourage you to join their site and enjoy betting on esports markets. Esports bonuses usually consist of matched deposit bonuses, matched bets, free bets, price boosts, risk-free bets, etc.


Can I use sports bonuses in esports markets?
Theoretically, yes. If the sports bonuses offered at your selected betting site can be applied to your preferred esports markets, then you can take advantage of the regular sports welcome bonus. As an example, you can use free bets on CS:GO, LOL, Dota 2, etc. markets, or enjoy price boosts on major esports League outcomes.


Which is the best betting site with an esports bonus?
The best betting site with esports bonuses depends on your preference for betting style. To find the most suitable betting site with a great esports bonus for you, check out our list of recommendations. All the sportsbooks mentioned on this site are safe, licensed, and reliable. Therefore, you can enjoy a secure punting experience with your chosen esports welcome bonus.


Can I withdraw bonus funds after claiming my esports welcome bonus?
Unfortunately, no. Most bookmakers offer esports bonuses that are tied to wagering requirements. That means the bonus stake must be wagered a set number of times before it can fulfil the wagering terms.
The wagering requirements usually range from x20 to x50. If you complete the wagering terms within the given time limit, then you will be able to withdraw the bonus funds.


What is the minimum deposit amount for claiming an esports bonus?
The minimum deposit amount required for an esports bonus depends on the sportsbook you select. Usually, it varies from $/€/£5 to $/€/£20.


Which esports markets can I use esports bonus on?
Esports bonuses can be used on the majority of the esports titles and betting types. Some of these include Outrights, Match Winner, Over/Under, Total Score, Map Winner, etc. You can use your esports bonuses on these betting types both during pre-match and in-play betting.
Bottom Line on Esports Betting Bonus
With the ever-increasing popularity of esports betting, much emphasis is being put on esports betting bonuses. A good esports bonus can determine how your journey in a new esports betting site may turn out. Therefore, you need to go for welcome bonuses that can give you that extra edge on betting on CS:GO, LOL, or Dota 2, and make your existing days worthwhile with attractive promotions.
On this page, we have tried to give you a clear idea of how esports betting bonuses work, how you can claim them, and how you can use them to your advantage. Now that you are one step forward to find out the best esports bonuses for your upcoming betting session, go to the top of the page and select any of our recommended esports betting sites with the best esports bonuses.
Up next, sign up, claim the bonus and enjoy reaping massive rewards with your lucrative esports bonuses!