What is Rocket League?
Before we present the current scene, let us travel together a few years back to explore the history of this unique themed game.
Developed by Psyonix in 2015, Rocket League started its journey with vehicular soccer-style gameplay. Basically, the game combined two strategy-based genres, racing, and soccer, and allowed the players to perform soccer moves with their vehicles.
Fast forward to this day, Rocket League is one of the leading titles in esports, thanks to Epic Games which acquired both Psyonix and Rocket League in 2019. Now the game has an improved design, enhanced gaming strategies, and updated formats that have taken its appeal to a whole new level.
It is available in the Epic Games store and can be downloaded on PC, for learning the gameplay, completing weekly competitions, earning higher ranks, and a lot more. With the game being available to players from different parts of the world, the competition is intense, and so is the thrill and excitement in the betting arena.
---
How Rocket League is Played
Rocket League can be played in Co-OP, single-player and multiplayer mode; however, 3×3 multiplayer mode is accepted for online betting. It means that a total of 6 players divided into two teams can compete against each other to win the match.
Rocket League comes with a bright and vibrant design and easy to understand gameplay which makes it one of the most-watched esports events today. In each game consisting of 5 minutes, players take control of a car and try to use the vehicle to hit the ball and score goals.
Players can use different customisation features from over a million possible combinations and use those to improve their strategies. New skins and special abilities can also be acquired by ranking up the leader board. One of the most popular scoring techniques is to raise the car above the ground and hit the ball towards the net.
The unique gameplay and action-filled scoring system have turned Rocket League into a crowd-pleasing, exciting and lucrative game, which is difficult to ignore once you join the fandom.
---
How We Rate the Best Rocket League Betting Sites
---

Markets – A good Rocket League sports betting site should have a wide range of Rocket League events that are hosted both on an international and regional level. This will allow The sports bettors to enjoy punting on high profile and lesser-known events alike.
We also take into account a good range of bet types, a variety of markets, and other special betting options regarding Rocket League events during our ranking process.
---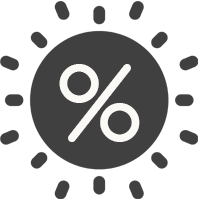 Odds – Odds are the amount that the bookmakers return to the punter if he wins the bet. Odds may vary in different bookmakers, and this is why it is essential during our rating that we select the Rocket League bookies with the best value odds.
---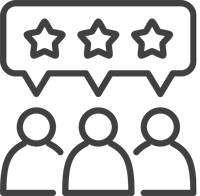 License and Safety Measurements – Our selected Rocket League betting site must be licensed under a reputed gambling commission like the UKGC (United Kingdom Gambling Commission, MGA (Malta Gaming Authority), the Government of Curacao, etc. It should also have an SSL encryption technology enabled at the site for maintaining higher security.
---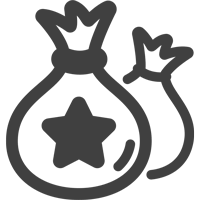 Bonuses and Promotions – Bookmakers with bonus packages related to esports like free bets, price boosts, refund bets, etc. are prioritised during our ranking process. We also ensure that the wagering requirements are attainable and there are regular promotions at the betting site.
---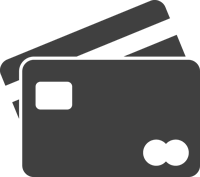 Banking Options – Many online betting sites offer a large range of payment systems but do not make quick payouts. However, our recommended sportsbooks come with both benefits so that you can enjoy instant deposits and fast withdrawals.
---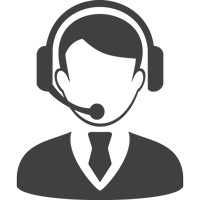 Customer Support – We value a bookmaker with a competent customer support service that is available 24/7 via live chat, email, telephone, and other social platforms.
---
How to Bet on 
Rocket League
Betting on Rocket League can be done like any other esports. You can place bets in a wager match with in-game items, or go for fantasy betting if you are a casual Rocket League player. You can also try out betting with real money on a cash betting site. Here's how betting on Rocket League works in different types of betting sites:
Skins/Items Betting on Rocket League
One can take part in skins/item betting on Rocket League in skins betting sites. Generally, in-game items can be earned by completing challenges or via purchasing with credits. In skins betting sites, punters can directly wager items from their collection and earn credits given that they win the bet. These credits can be used to purchase other in-game items, but contain no monetary value.
That being said, skins betting sites offering Rocket League markets are rare to find, and the majority of these sites may not be safe and licensed. To ensure legal betting to our readers, we do not recommend using a skins betting site for Rocket League matches.
Fantasy Betting on Rocket League
Fantasy betting allows a bettor to form his own team with fictional players and place bets on the outcome of the match. Fantasy betting is great for enjoying punting in locations where betting with real money is prohibited.
Real Money Betting on Rocket League
Betting on Rocket League with real money is the most popular method of enjoying the true esports betting spirit. In this way, punters can place a wager with real cash and withdraw their winnings in real cash as well.
Another advantage of betting on real money Rocket League sportsbooks is that punters can experience a safe and fair gambling environment. Our recommended betting sites also consist of real money Rocket League bookies where punters can engage in a secure betting session.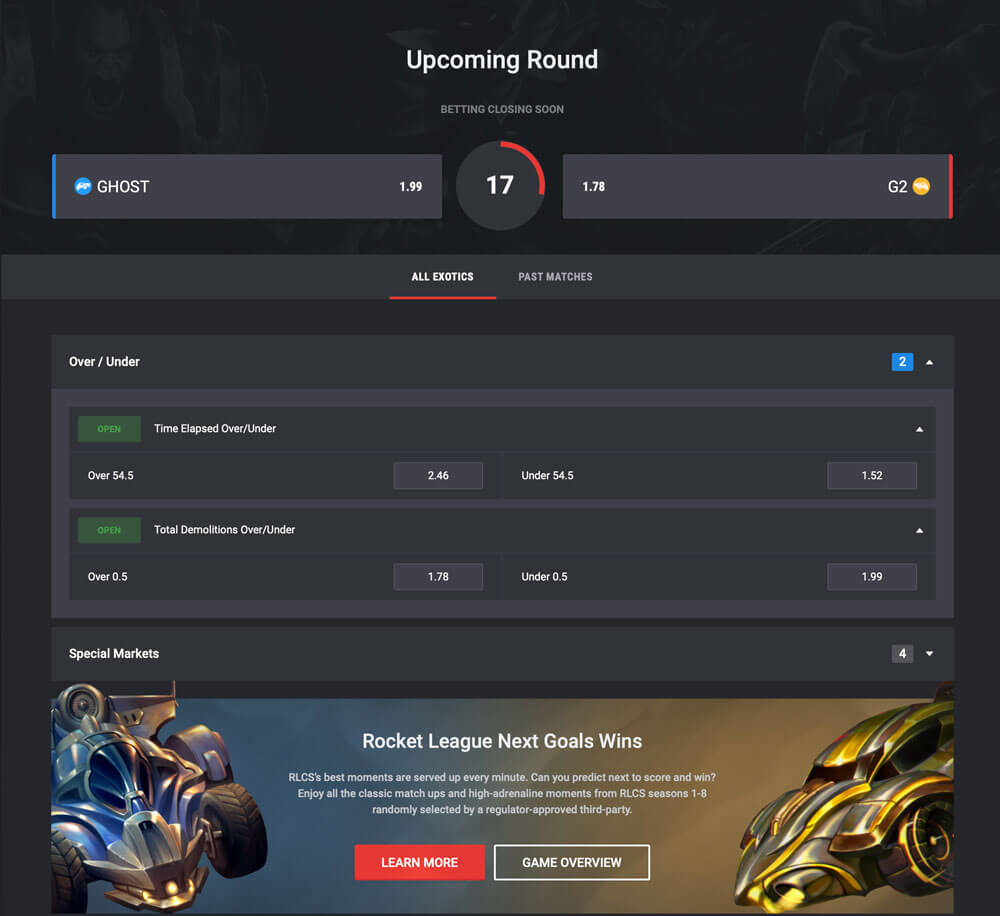 ---
Rocket League Betting Types
As mentioned above, the Rocket League match layout for online betting is set within a 5 minutes timeframe. Although it may seem like a short time for analysing the markets and placing bets, interestingly, betting on Rocket League matches comes with a wide range of markets, including special bets and accumulator bets.
Due to the short length of these matches, you can enjoy a quick betting session in between work or on the go. While the versatility of the betting types depends on the bookmaker you choose, the following includes the most common Rocket League betting types that are offered at almost all of our recommended Rocket League betting sites.
Outright Tournament Winner
Outrights Tournament Winner is usually offered for the major championship and tournament events. Many bookmakers keep betting options open weeks before the events so that punters can place a bet on a certain team to win the tournament. Odds are highly lucrative in this market depending on the popularity and competitive value of the event.
Match Winner
Match Winner is a common betting type that is offered at almost every betting site. Here one can place stakes on a certain team to win the match.
Total Goals
Total Goals is another popular betting type where bettors can place stakes on the number of total goals performed by both teams or total goals performed by each team.
Money-line
In money-line bets, the bookmaker sets an odd determining a favourite and an underdog. You can place a wager on Team A beating Team B based on the bookie's calculations. Odds in money-line bets may vary in different betting sites.
Specific Moves
This is a special bet type that may not be available on every betting site. Betting on the "Specific Moves" market requires in-depth knowledge regarding individual player moves, game mode, game items, etc.
Accumulator Bets/Combo Bets
Accumulator or combo bets allow a punter to place a wager on multiple outcomes taking place in the course of time. As an example, one can place stakes on Team A beating B and Team D defeating Team E. If both predictions are proven correct, he will win the accumulator bet.
Odds in Accumulator bets are naturally higher as more risks are involved.
Live Betting
Live betting or in-play betting begins only after the match starts. Many special markets become available during live betting, such as first scorer, the first player to use a certain technique, the first team to score, etc.
---
How to Place a Bet at a Rocket League Betting Site?
Once you have selected any of our recommended Rocket League betting sites, here's how you can start betting in a few simple steps.
Start with clicking on the "Register/Sign-Up" button. Fill up the form by providing your personal and banking details. Make sure you are providing authentic information only!
Complete the registration and wait for an email confirmation.
Next, visit the site and log in with your username and password. Go to the "Bonus" section and choose a welcome bonus suitable for your betting style.
Make sure to read the bonus terms and make your first deposit as per the bookie's requirements.
Finally, click on "Esports" and look for available Rocket League events. Place a wager and enjoy the newfound excitement!
---
Which Rocket League Events Can be Bet on?
While most esports titles were created for gaming purposes and later added to the betting markets, Rocket League was created with online betting potential in mind. This is why it does not come as a surprise that the game established a name for itself in the betting arena in 2016, within a year after its launch.
With the Rocket League Championship Series joining the hype, the prize money in the tournaments increased to $125,000 by 2017. Today, both the competition and prize pool is bigger than ever, and if you want to become a part of it, check out the major Rocket League events to look forward to.

Rocket League Championship Series
Hosted by Psyonix since 2016, Rocket League Championship Series is the biggest event of the game. Organised biannually, it brings together the top 10 teams from the major continents embracing the game's antics.
Generally, the best teams winning the regional tournaments in Europe, North America, South America, and Oceania compete in the Rocket League Championship Series. The prize pool in these events is a whopping amount of $500,000, so you can already understand the hype.
Rocket League Rival Series
This is the regional tournament series that picks the top 6 teams from Europe and North America directly qualifying for the Championship Series and the other teams battling it out for filling the remaining positions. In the Rockey League Rival Series, many lower-ranked teams from the regional play-offs compete against the top 2 teams. Therefore, this Series is a great way to set your eyes on the underdogs.
ELEAGUE Cup
ELEAGUE Cup is hosted by TURNER where a massive prize pool of $150,000 is up for grabs. Although this event is not directly associated with Rocket League parent company, the competition is by no means any less severe.
Universal Open Rocket League
Featuring a 2×2 format, the Universal Open Rocket League focuses on the best teams of Europe and North America. The event is hosted by NBC Sports and usually attracts a massive number of spectators and esports bettors.
---
Rocket League Betting Tips
Like any esports, Rocket League comes with numerous customisation options, gaming strategies, and in-game upgrades that can impact the match's outcome. While you cannot control every action taking place, you can indeed take advantage of our expertly curated Rocket League betting tips and form your own betting strategies accordingly.
Some of the most basic betting strategies are included below:
Understand the Gameplay
Unlike most other esports, understanding Rocket League gameplay does not require you to play the game yourself. Instead, you can watch live streaming of pro players, pay attention to the moves and strategies, and get an idea of how the game works.
Join a Rocket League Gaming Community
Due to the massive popularity of Rocket League events, there are hundreds of gaming communities that consist of top players, reviewers, game analysts, and similar enthusiasts. In fact, you may find match predictions posted by Rocket League fans that may help you to strategise your bets.
Remain Up to Date with Team Stats
Always check the team stats and latest game updates before placing a wager. A quick look in your web browser or a Rocket League community may help you find the hottest news within a few clicks.
Pay Attention to Player Performance
By taking notice of how each player usually performs in online platforms and LAN events, you can learn about their key strengths and minor weaknesses. This betting strategy may help you greatly, especially during a hyped tournament.
Look for Value Odds
Even when you are opting for the same markets, odds may vary in different bookmakers. Therefore, consider signing up at a few sportsbooks to compare the odds and place bets in the one that offers the best value.
Focus on Smaller Rocket League Events
Major champions and tournaments promise greater challenges; however, smaller events allow you to witness underdog victories and offer higher payouts in most cases. These events are also great for gaining punting experience by placing smaller stakes.
Keep Track of Your Previous Bets
Betting on a certain favourite or applying the same betting strategy all the time may not be lucrative enough. Instead, compare your outcomes and improve your betting strategies for gaining a better outcome.
---
Rocket League Betting Sites – FAQ


Is betting on Rocket League legal?
If betting on esports with real money is legal in your country, betting on Rocket League should be legal as well. However, for further confirmation, be sure to check your chosen bookmaker's terms and conditions for a safe and fair betting experience.


How can I get started on Rocket League betting with real money?
Getting started on Rocket League betting with real money can be done in a few simple steps. First, watch a few matches to gain a basic idea of the gameplay. Next, join one of our recommended Rocket League betting sites, and check the available events, team stats, betting tips, etc. Lastly, set a wager and place your very first bet on a Rocket League match.


Which is the best Rocket League betting site?
The best Rocket League betting site should offer a wide variety of markets, value odds, quick payouts, realistic bonus packages, and helpful customer support.
To sign up at the best Rocket League betting site, you can select any of our recommended sportsbooks. They offer all these aspects and are licensed by renowned gambling authorities, so you will be in good hands.


Can I get a bonus for betting on Rocket League?
Of course. Check out any of our top-rated Rocket League betting sites and enjoy attractive welcome bonus packages to make your Rocket League betting journey even more enjoyable!


How can I win real money in Rocket League betting?
If you join a safe and licensed real money Rocket League sportsbook and place a wager with real money, you may be able to win real cash given that you win the bet. In fact, betting on Rocket League can be as lucrative as other esports if you have good knowledge of the game's actions.


Can I bet on Rocket League from my mobile device?
Yes, you can. Mobile betting on Rocket League is almost as smooth as betting from desktop devices. However, you will require an uninterrupted internet connection to experience a great betting session.
Considering the ever-growing demand for esports games in recent years, it is not surprising that more and more esports titles are entering the online betting marketplace. Although new into the zone, Rocket League has already turned into a public sensation with its high betting potential.
Whether you are familiar with esports like League of Legends, Counter-Strike: Global Offensive, or this is your first time with competitive online gaming, you can take advantage of this rising game and start punting to your heart's content. Simply join one of our top-rated Rocket League betting sites and let the quick matches decide your betting luck!