Many of us love predicting the outcome of football matches, and thanks to bookmakers like NetBet there are a number of ways to take advantage of such a skill.
Of course, you can place your bets in the traditional way, or alternatively you can try their 'Golden Goal' game; this pays out thousands of pounds in prizes each week to lucky winners!
We say lucky: in truth, Golden Goal is as much a game of skill as it is one of luck. Simply guess how the fixtures on the game grid will pan out to win prizes up to £20,000….that's very handsome indeed!
But be quick: the 2016/17 football season is slowly coming to an end, so your chances of scooping a huge prize in time for the summer holidays is running out.
Open a NetBet account, grab the welcome bonus and get playing Golden Goal today!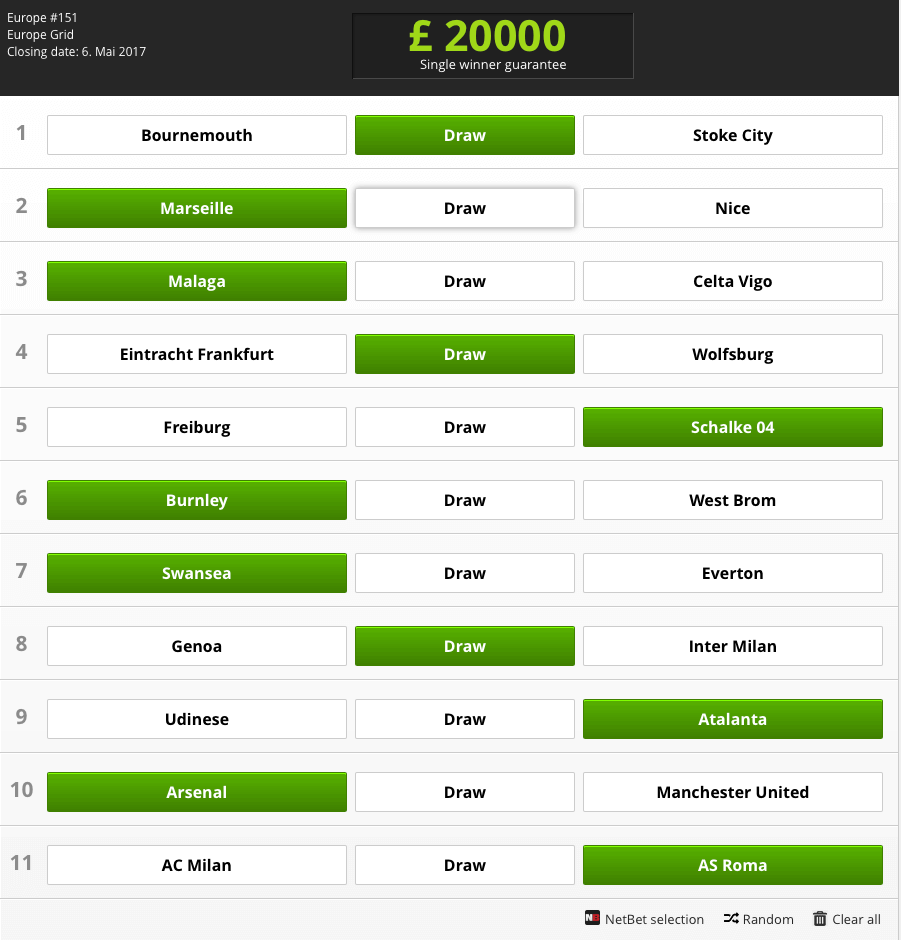 Golden Touch
Playing Golden Goal is easy enough….landing the jackpot is an altogether different matter.
There are five different game grids to choose from: Premier League, Europe, Mini, Mini 2, VIP. Each of these features a set of football fixtures:
Europe (11 games), Premier League (10), Mini (5), Mini 2 (6), VIP (15).
Players can choose to play a single prediction (e.g. predicting the outcome of the fixtures once), a double or a treble (two or three predictions for each grid), or combinations of doubles and trebles.
Your winnings are dictated by the number of predictions you correctly make and the size of the prize pool, but plenty of winners have walked away with £10,000 or more in their pockets after a good week of predictions!
Back of the Net
What we really like about NetBet is, alongside their innovative games like Golden Goal, that they offer not one but two welcome offers and bonuses to new players.
First up is their standard sign-up bonus, which is a generous 100% on your first deposit up to 50%. So, you can double your money with ease….a perfect way to start your betting with NetBet.
And then there is a second bonus for newbies as well. This is a completely free £10 bet that must be placed via your mobile phone – easy!
So there are ample reasons to join NetBet right now….but hurry before the football season ends!