5 Mistakes You Can Make When eSports Betting
Despite being relatively straight forward in theory, eSports betting can be a complex process, with picking the correct outcome of a particular match often far more difficult than it seems. However, this is of course what makes it an exciting activity, with more and more bookmakers adding eSports markets to their platforms. It is certainly the bookmakers that are still coming out on top however. So just why is it that there are so few successful customers when it comes to wagering on professional gaming? It relates to the number of different factors that contribute to determine the outcome of a match. As a result, for those looking to benefit from successful eSports betting strategies, avoiding these common mistakes is the first thing to do.
1. Failure to keep track of bets
Keeping track of every single bet in which you place, whether it be on League of Legends, Dota 2 or Hearthstone, is the most effective method of determining if you are in fact making money from betting on eSports. Many customers fail to do so, creating an illusion that they are successful in their betting strategies. Those who are serious about eSports betting will ensure that they keep a record of every single bet, as well as never being tempted to leave out unsuccessful bets in a bid to cover their losses. Given the fact that the majority of bookmakers automatically keep a record of bids placed, there is now no excuse not to follow this simple rule.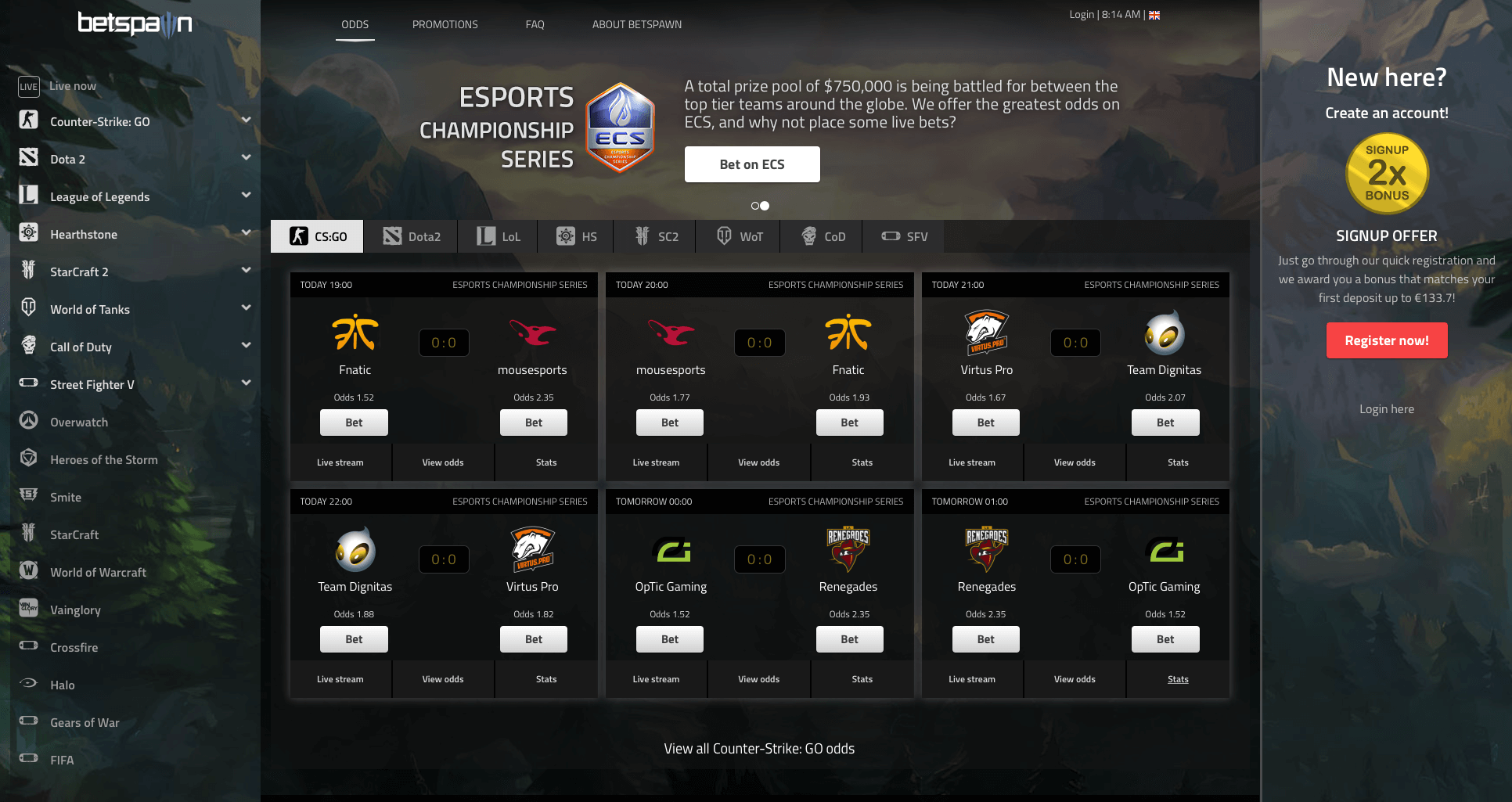 2. Trying to recover losses
While the temptation to immediately look to recover your losses having lost a bet will often be large, with a huge amount of eSports matches now featuring among major bookmakers, this is another mistake often made by punters. Making such an error is based purely on emotion, and as a result will often lead to poor judgement, leading to further losses as a result. Taking some time out after suffering a loss will ensure that you do not compound your misery with another unsuccessful wager. Even if you see attractive odds for Cloud9 or Fnatic after placing an unsuccessful bet, try your best to resist the temptation of betting further. Take at least 24 hours off, until you are completely happy with a selection in which you can make.
3. Not Sticking to what you know
Another common mistake when it comes to eSports betting is attempting to be an expert on everything. With League of Legends, Dota 2, Hearthstone, Counter Strike: Global Offensive and a host of other titles making up eSports markets, there are very few who are going to have an excellent knowledge of all games. While sportsbooks will often have knowledgeable traders, who specialise within certain areas, it is almost impossible to gain a great understanding of all eSports games. On top of this, and with the number of eSports markets increasing at a rapid rate, the chances of being successful is far greater if you specialise in one eSports game. Whether it be League of Legends, where punters have the opportunity to bet on first blood and first to slay a dragon, or Dota 2 where you can back teams to win certain maps, ensure that you stick to one or two markets. For those new to eSports betting, this new market can appear as something of a goldmine at first. However, you will quickly come unstuck if you fail to stick to what you know, and try to become an expert in a certain area.

4. Not betting on the best odds
There is no loyalty when it comes to eSports betting, however many punters are still failing to take advantage of the best odds within the industry. While you may have been with a certain bookmaker since before betting on eSports even existed, ensuring that you are being offered the best potential returns is a must. If your bookmaker is known for offering the best terms and deals, that's great. However, if you believe that there is better potential with other platforms, do not hesitate in switching sportsbooks. Compare the odds offered between your existing bookmaker and some of their rivals over an extended period, giving you a clearer understanding of your decision. Bear in mind that the odds on some of the top eSports teams and players tend to be short due to their success rates, however there are still plenty of lucrative options around.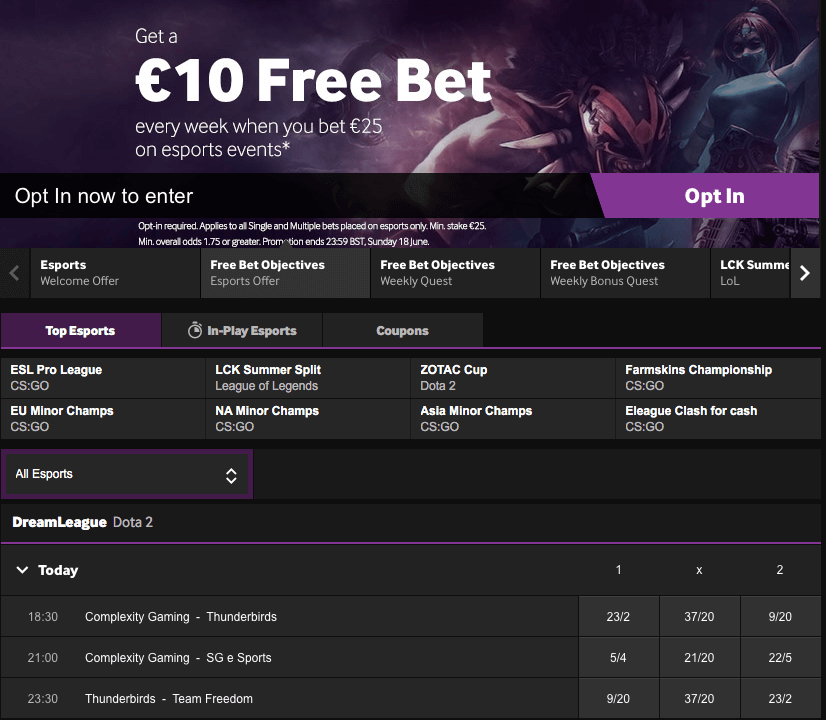 5. Looking to others for bets
While taking on board information and tips from outside sources can be useful when placing eSports bets, too many will constantly look to others for teams and players to potentially back. Such sources will often state that bets are 100% guaranteed, which is of course impossible to predict. While they may also state that their predictions have been made off the back of trusted information and research, they will be of no help when you lost a bet. As a result, ensure that you take sole responsibility for placing bets, meaning that you can't complain afterwards. Take into account form, roster changes, past winners and motivation before placing a bet, all of which are easy methods of adding to your chances of success.
While there are many other mistakes in which punters make on a regular basis when it comes to eSports betting, including the use of complex systems, betting on credit and failure to stick to set budgets, taking the above errors will ensure that you stay in the black more often than not. When betting on eSports, it is vital to think in the long-term, as you will rarely be short of major tournaments and events to wager upon.