Taking a price is a difficult job for any gambler. You have a selection sorted out and on the morning of the big race you look to see what price is available. Once you've seen that price, do you take it or decide to accept the starting price? 
Many will decide to take the early odds believing that by the time the race begins, the odds will have shortened. Of course, that can happen but there are many other times when the price lengthens and your selection still goes on to win. There you are sat with a bet that could have been even more profitable. Well, at Ladbrokes, there's the Best Odds Guaranteed Plus offer and this puts an end to that particular dilemma. However, with this offer you can win even more money courtesy of enhanced odds.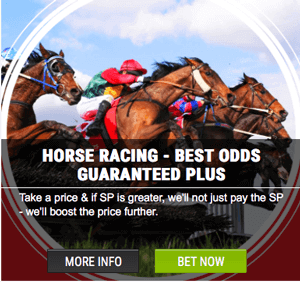 Many online bookmakers do have a Best Odds Guaranteed offer included among their promotions but this is a special version of that offer and can certainly bring some decent profits. Let's look at an example.  You look at the available board prices and decide to place a win or each way single bet on your selection at odds of 2/1. As the day goes by that horse goes out in price but wins the race at an SP of 3/1.  No need to curse because with this offer you don't just get paid at that higher SP but Ladbrokes enhance the price to 10/3 giving you even more profits.
In 2016, Ladbrokes paid out over £5.5m in additional winnings so you can see what a great offer this is. With our example, if you'd staked £60 at 2/1 your win would have been £120 without the special offer. But you'd have ended up with £60 at 10/3 meaning a profit of £200, that's an additional £80 so this is an offer well worth taking advantage of.
As with all offers there are terms and conditions applied to it. The offer applies to all UK and Irish races and the maximum you can stake is £200. Any bets over that amount will have the first £200 settled at the enhanced price offered and the rest at the standard Best Odds Guaranteed offer (no enhanced price). For example, if you staked £250 on a horse that has an SP of 9/2 but Ladbrokes offer an enhanced price of 5/1, the first £200 of your stake will be paid out at that enhanced price of 5/1 and the remaining £50 at the SP of 9/2. Whatever happens you will end up with an increased price if say you'd taken a price of 4/1 earlier in the day.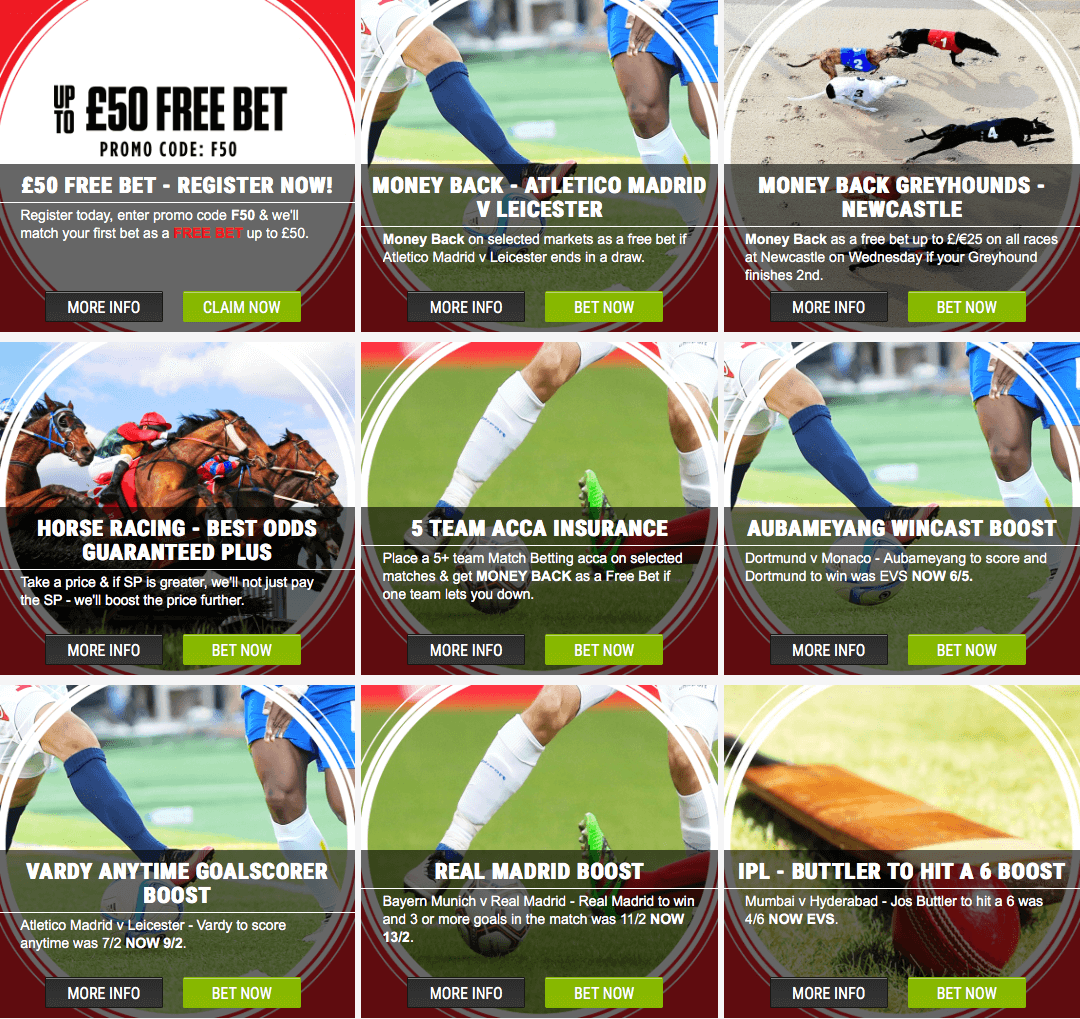 Those odds that you initially take can come from early price offers and board prices, if the SP is higher then this offer comes into play.  Ante-Post bets are not included in this promotional offer. It is not available for Multiple Bets so won't apply to doubles, trebles etc. The odds that will be subject to price enhancements goes all the way from 1/100 (you'll be glad of any enhancement at that price) all the way up to 1000/1. So here we have a promotion that doesn't just take away the risk of taking a price and watching it drift in the market, while also offering enhanced odds.
To take advantage of this fantastic offer you need to register an account with the Ladbrokes website and make a cash deposit. It's one of many great offers available on the website including a welcome offer where you bet £5 and get £20 in free bets. It's important therefore to continually check out their promotions page to see what is on offer.