With the semi-finals of the European Under-21 Championship taking place on Tuesday, bookmakers Coral have already turned their attention towards the final, offering an extremely appealing promotion for the encounter in Poland. England, Germany, Italy and Spain will all be battling it out for a place in the final, and new customers at Coral could be in line for an easy win should you take advantage of this offer.
Having registered with a new account at Coral, you will find yourself with the opportunity to collect a 25/1 pay-out on your very first bet. Simply open an account, before betting on just a single goal being scored in Friday's final. With the quartet having scored a massive 23 goals between them during the group stages, this is seemingly an offer that cannot be passed up.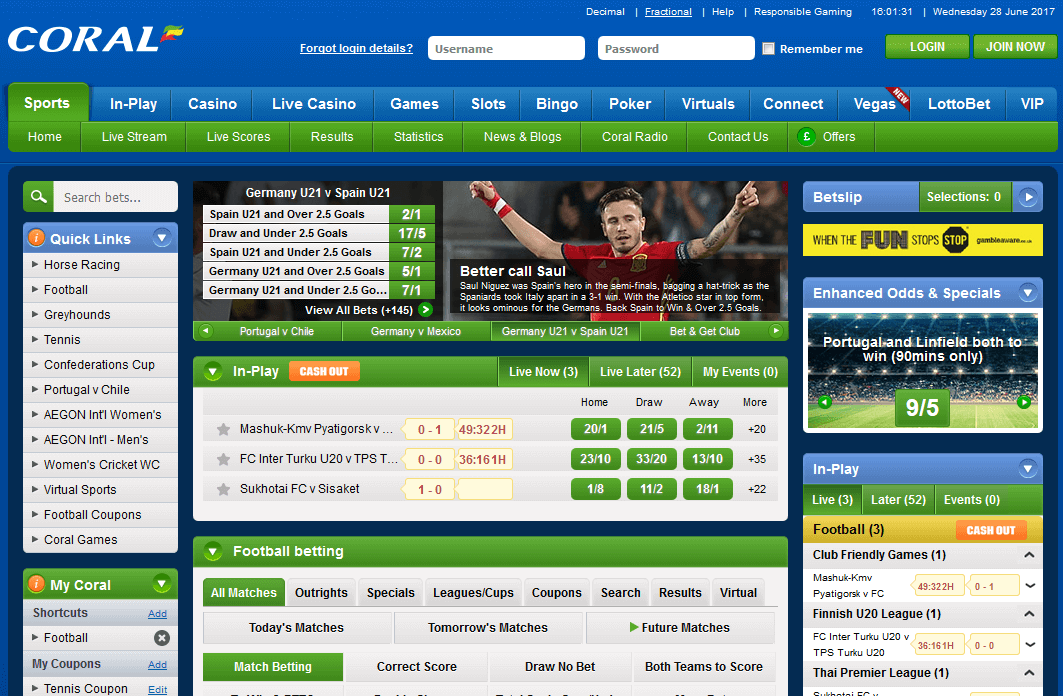 Although Coral terms and conditions mean that a maximum bet of £1 can be placed, this is still a potentially lucrative promotion. Just one goal must find the back of the next during the 90 minutes in order to be successful, with players such as Tammy Abraham, Marco Asensio and Davie Selke potentially looking to add to their tallies in the final. Simply open an account online or via your mobile device with Coral, as well as depositing a minimum of £5 in order to be in with a chance of getting in on the act.
The last ten Under-21 European Championship Finals have produced an average of 2.7 goals, further justifying your decision to take advantage of this offer from Coral. Should the unthinkable happen and no team score in the final, you will receive a free £5 bet as a consolation prize. Sounds too good to be true? It isn't!
Open an account with Coral today, before enjoying one of the most in-depth football markets around. You could have an easy £25 win before you have even properly got started.