Whether you are making your first foray into online betting or you are a seasoned gambler, choosing the right bookmaker is a hugely important step. The market today is over saturated with a seemingly endless amount of online bookmakers, all offering supposedly great sign up offers and endless sportsbooks.
In this article we'll take a look at some of the most popular betting sites out there and recommended you our favourites.
There are a number of things to consider when choosing your online bookmakers including sign up bonuses, promotions, betting markets, odds quality, in-play betting and customer service. In today's hugely competitive online gambling market a lot of companies have really upped their game, but it is still hugely important to make the right choices when choosing your online bookmaker.
Ladbrokes
Ladbrokes is one of the most popular online bookmakers around today and there is a reason for that; they are the best. They offer superb service and quality and are renowned for having an extensive sportsbook which covers a huge array of sports, offering highly competitive odds.

To go along with this, Ladbrokes offer Asian handicap betting, something which a lot of online bookmakers do not. Asian handicap betting can be an excellent way to make money and you can usually find much better odds than with normal handicap betting.
Ladbrokes have offered their 100% sign up bonus for new customers for a while now and it remains one of the best new customer offers available. To go along with this, Ladbrokes also offer great promotions and regularly send out offers to existing customers.
Overall, as you can see, Ladbrokes are in my opinion the cream of the crop when it comes to online bookmakers, right through from their sportsbook, to their offers, to their user interface and customer service. If you are searching for a new online bookmaker today, then look no further than Ladbrokes.
William Hill
William Hill have been in the bookmaker business for a number of years now, being founded in London in 1934 when gambling was illegal. As you would expect from a company with that much history, they are one of the best bookmakers out there and run Ladbrokes pretty close in the race to be crowned the best online bookmaker. William Hill offer a great range of markets, with some excellent odds to be found there.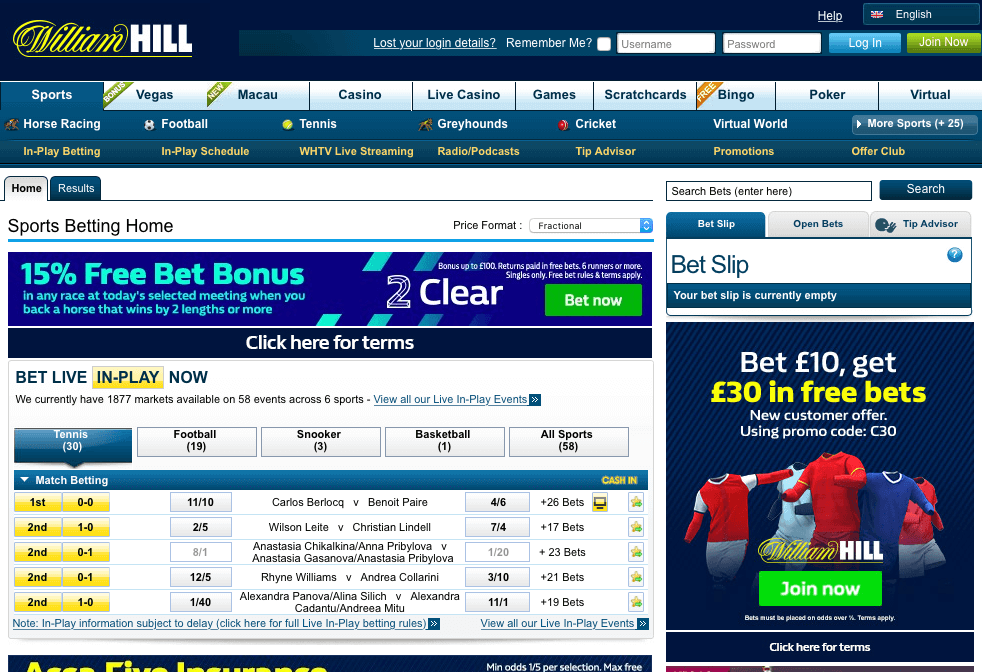 The only thing that lets them down is the design and layout of their website. Both the website and the mobile app can be a little clunky and slow at times and this is what places it below Ladbrokes in my rankings. Overall though, you can't really go wrong with William Hill and they have consistently shown themselves to be competitive with their odds and have a long running history of offering excellent customer service.
Paddy Power
Paddy Power are well known for their comedic online presence with the company pushing the boundaries of what is socially acceptable at times in their marketing campaigns. Despite this, as a betting company, they are extremely competitive in everything they do.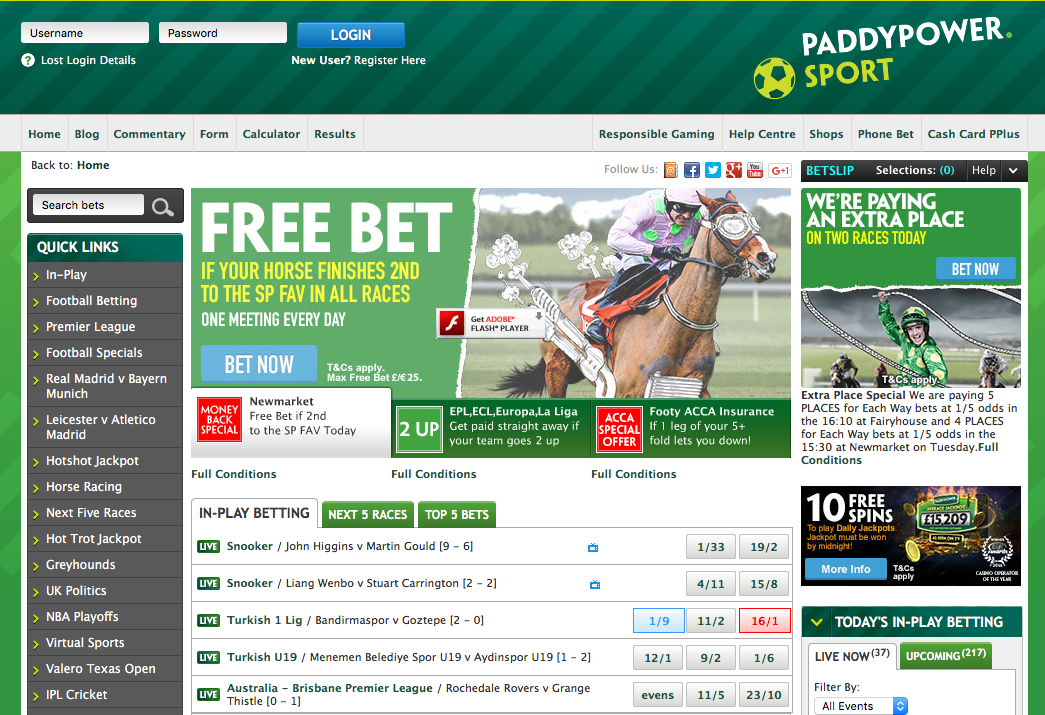 Their sportsbook is not quite as extensive as Ladbrokes, but it is still vast and they also offer odds on a number of more comedic or controversial topics such as politics and film/TV. To go along with this Paddy Power offer a huge number of promotions and bonuses for new and existing customers and are regularly rolling out new promotions so that nothing gets stale. If you are looking for a fun bookmaker, who still offer great odds and markets, then Paddy Power could be the one for you.
Conclusions
As you can see, these are just three of the online bookmakers available for you today. Whilst there are many, many more, in my opinion these are three of the best and you need not look any further when selecting one. Ladbrokes have won numerous awards and they are the cream of the crop when it comes to online bookmakers, so get yourself over to their website today and sign up!