When the draw was made for this year's Champions League group stages, this was the game that really stuck out. Of course it was, it's two of Europe's footballing heavyweights and we don't have to wait until the latter stages to see them face off against each other.
Champions League Group stage  – 12th Sep. – 19:45 UK Time
Barcelona

Best Odd of: 3/4 at Ladbrokes

Draw

Best Odd of: 14/5 at Sky Bet

Juventus

Best Odd of: 10/3 at William Hill
Last year, Juventus and Barcelona played each other in the semi-finals of the tournament. An epic performance from the Italian giants saw them come through as worthy victors. Barcelona have been through a fair bit since, with one of their star names, Neymar, heading off to PSG for an absolutely crazy amount of money.
They will be hoping to show Europe that there race is not ran, in spite of losing one of their star talents and they will do that in their opening Champions League game against Juventus in the Nou Camp.
Barcelona form
Barca haven't had the best start to the season to say the least. They lost one of their best players to a European competitor and also got completely dominated by Real Madrid in a cup game. Barca hate losing to Madrid, so it will have hurt to have lost in such convincing fashion.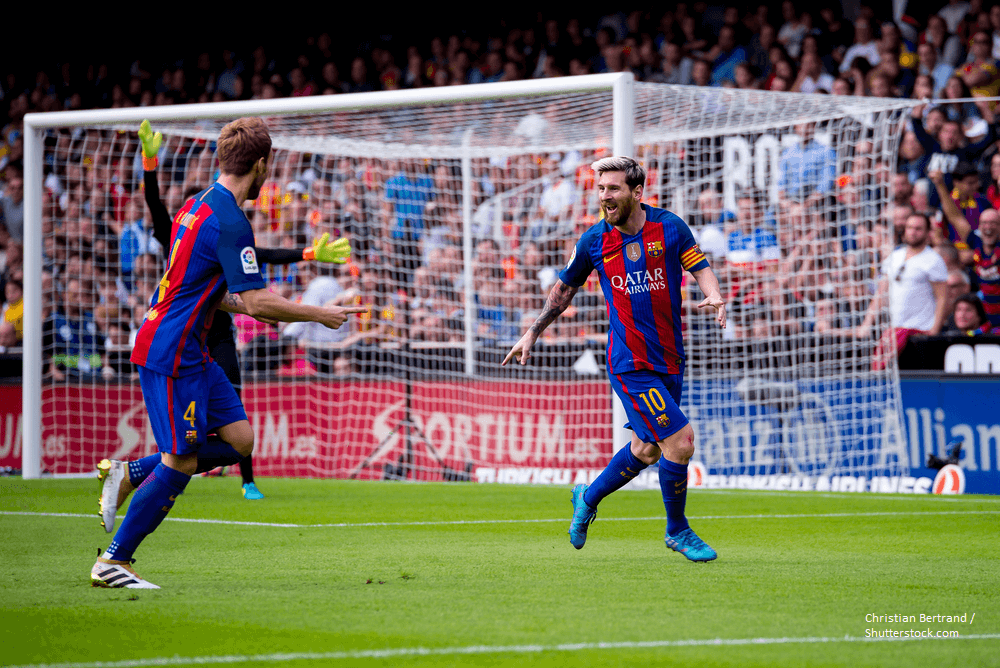 Particularly considering their age-old rivals have been gloating by suggesting that Barcelona have become a 'selling club.' Of course, that is complete nonsense as Barcelona are still one of the top clubs in Europe. They have proven that time and time again and we will no doubt show that to anyone who cares to watch when they play Juventus on September 12th.
Juventus form
The Old Lady got their season off to a flyer with an excellent win over Calgiari. They won that game by three goals to nil and laid down a statement that they will not give up their Serie A crown with ease.

Just like Barca, Juve haven't had a worry free transfer window, losing Leonardo Bonucci to Milan. That will have hurt the club as he was viewed as one of their best players and a man they did not want to lose.
News
Both of these teams will be keen to show their European competitors that they are still at the top level, even though they each lost their one of their best players during the close season. We have to say that Neymar's departure will probably prove more fatal than Bonucci's though.
Juventus have a habit of creating top-class centrehalves and we think they'll do it again. Neymar was essential to how Barca played and attacked and a player like him is irreplaceable, even if they have laid down a whopper amount of money for Dembele.
Betting tips & Predictions
In our view, this game is only going to go one way – to the away side. Juventus look like a side who are on a mission to claim the Champions League trophy before Buffon retires. The Italian legend deserves one last medal before he goes and this is where that journey begins. They are priced at 8/11 with Ladbrokes to get the win.