The Major League Baseball season across the pond is in full swing, with the likes of the Boston Red Sox, Cleveland Indians and Houston Astros among the most successful teams to date, more and more customers are starting to place bets on their favourite teams. If you are one of those punters, then the latest offer from BetSafe could be right up your street. So, if you know your baseball and do not strike out when it comes to pressure situations, then register or sign up at BetSafe today.
As part of this generous promotion, customers are in with the chance of receiving a 20% profit boost on all MLB winnings, up to a maximum of £50. This promotion takes place in weekly stages, with the maximum winnings available each and every seven days throughout the season. In order to qualify, customers must ensure that they click 'TAKE PART', meaning that they have agreed to take part in the promotion.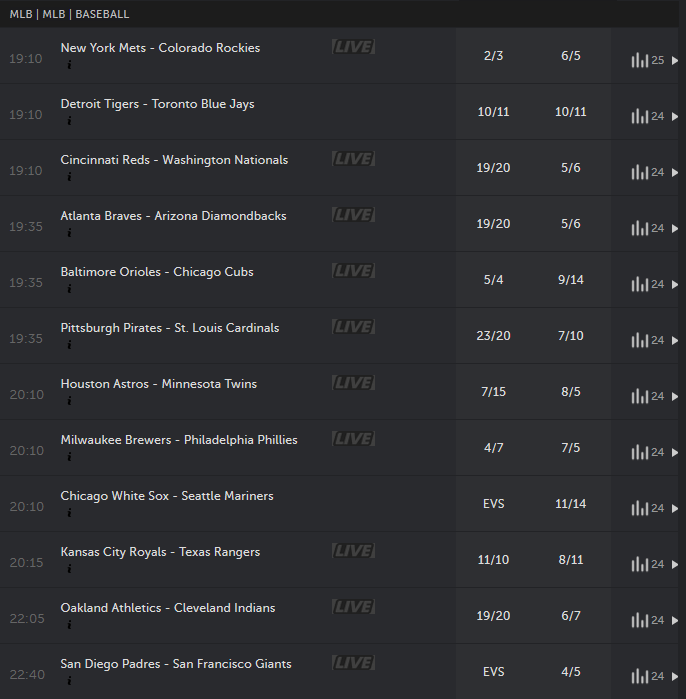 Customers must then place a minimum of six MLB bets each week, with bets having to be settled by Monday at 09:00 CET. Those placing winning bets will then see their profits boosted by 20%, up to a maximum of £50, with all earnings paid in cash on the following day, before 23:59 CET. All MLB bets, with the exception of system bets, placed on the BetSafe sportsbook and live-betting pages will qualify for one of the six bets required.
With a whole host of teams battling it out to make this year's World Series, last won by the Chicago Cubs, you will certainly not be short of options when it comes to placing bets on Major League Baseball. So no matter who you follow or who your favourite players are, back your favourite at BetSafe today, in order to be in with the chance of seeing your winnings significantly boosted.