The year 2017 looks set to be a historic one for many reasons. There's Brexit, the election of Donald Trump and various other political, cultural and sporting landmarks to keep an eye out for.
One other important event is that Betfred, one of the UK's oldest and best loved bookmakers, is celebrating 50 years in business in 2017.
To celebrate, Fred Done – the owner of the company for those five decades, has decided to offer his customers a fantastic array of bonuses, special offers and deals to help him commemorate such a historic date in the brand's history.
Party Time at Betfred
Not content with offering one of sports betting's most generous welcome offers, Betfred will extend their generosity with a wide variety of bonuses, free bets and deals in the lead up to the big day, with the actual anniversary taking place in September. That's four months of freebies to come!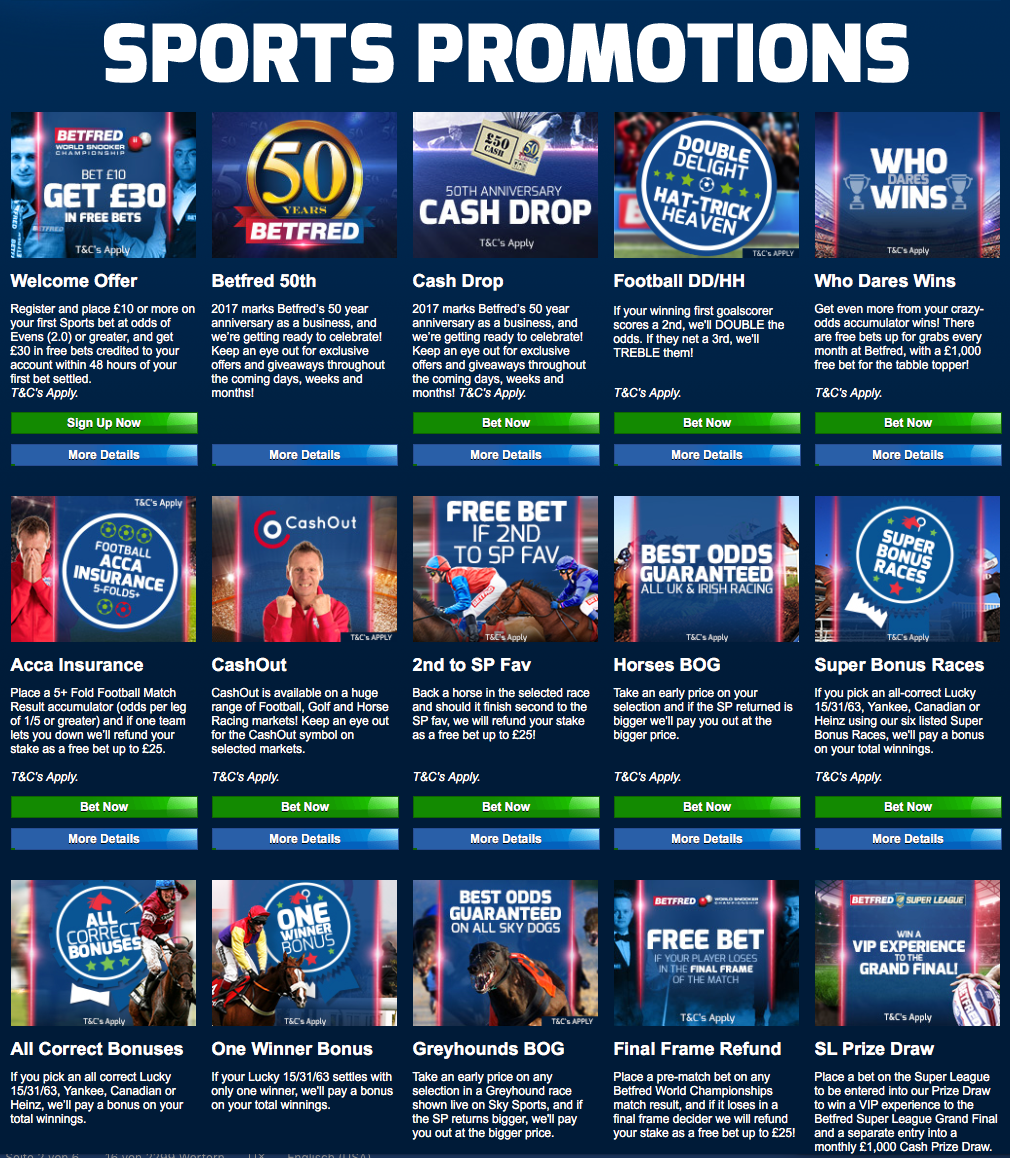 The goodness has already started. From April 15 all the way up to September 2, Betfred are dropping 50 x £50 into customers' accounts at random! There's no catch and no need to qualify for the offer, just log in to your account every Saturday (that's when the 'cash drops' take place) and hope that Fred has delivered some free money to you.
You'll have to think fast though. The money will be dropped into accounts at 10:00 GMT, and each hour from then on £10 will be removed of the £50 kitty if the money is not claimed. You have until 15:00 GMT to claim the cash or it will be all gone.
There's an extra chance to get involved too. Customers that bet a total of £10 will gain an additional entry into the Cash Drop draw, so for the final draw on September 2 you could have up to 21 entries.
It's so easy to sign up with Betfred, and as you have read it pays to do so today!