The Premier League gets underway on Friday night when Arsenal host Leicester City at The Emirates Stadium, but if you are looking for a longer running bet then take a look at the PFA Player of the Year betting market. Last season Chelsea's N'Golo Kante picked up the award after a stellar season saw the dynamic midfielder pick up his second Premier League winners medal in as many years. Previously to that his ex-Leicester City teammate Riyad Mahrez won the award and before that it was the turn of Eden Hazard.
There are some interesting odds available this time around, with England striker Harry Kane currently the favourite for the award with odds of 7/1 (All odds from Paddy Power). Kane has finished as the top scorer in each of the last two Premier League seasons and last time around he scored 28 goals in 30 games as his Tottenham Hotspur side finished as runners up. I think Spurs may struggle this season though with their move away from White Hart Lane, so therefore I think it's worth looking elsewhere.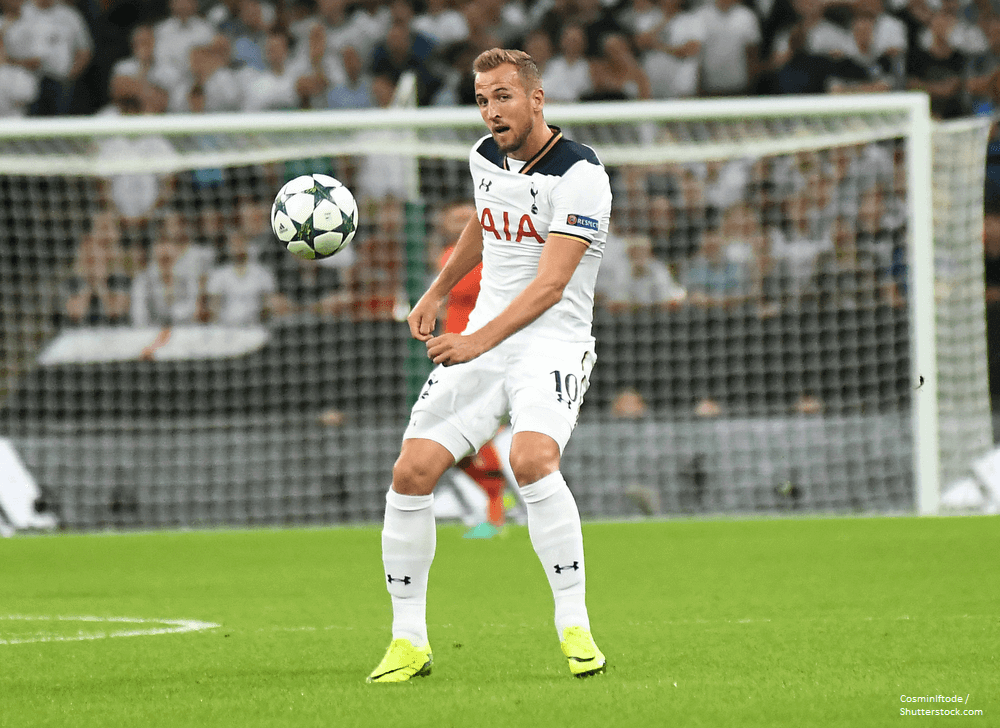 There are a number of Manchester City players in the running with Gabriel Jesus and Kevin De Bruyne both available at odds of 12/1. De Bruyne is a superb player and he picked up more assists than any other player last season. To go along with this, he is probably the only man in the Manchester City front five to be guaranteed of his place as Sergio Aguero, Gabriel Jesus, Leroy Sane, Raheem Sterling, Bernardo Silva and Yaya Toure battle it out for the remaining four places. If you are going to get on De Bruyne, do it now though as his odds have been shortening in recent weeks.
Paul Pogba is 10/1 to win it and we all know how much talent the Frenchman has at his disposal, but he really must turn it on this season. Pogba flattered to deceive for most of the last campaign as he really didn't play up to his huge transfer free. This time around though he could certainly make the step up and if he does, 10/1 looks a great price for a player who can do it all; score, assist, tackle and pass.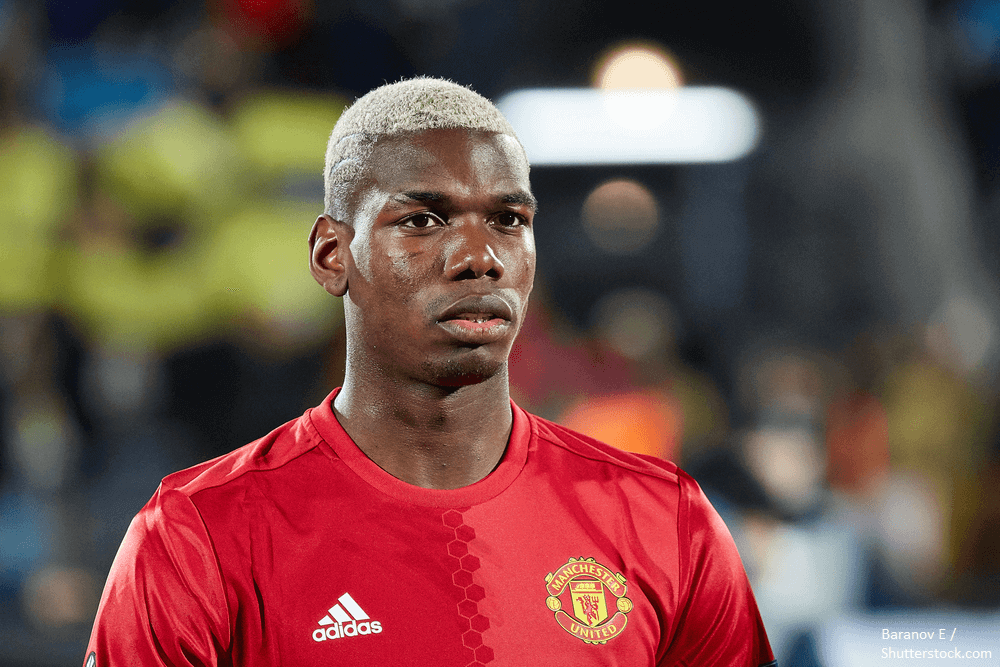 Further back in the betting, if Phillipe Coutinho stays, he could be worth a bet at 20/1. Liverpool have looked excellent in pre-season and Coutinho has been linking really well with Sadio Mane, Roberto Firmino and Mohamed Salah in the final third. Coutinho has the ability to score 20 and assist 20 and if he stays and Liverpool play to their potential, he could well win the award.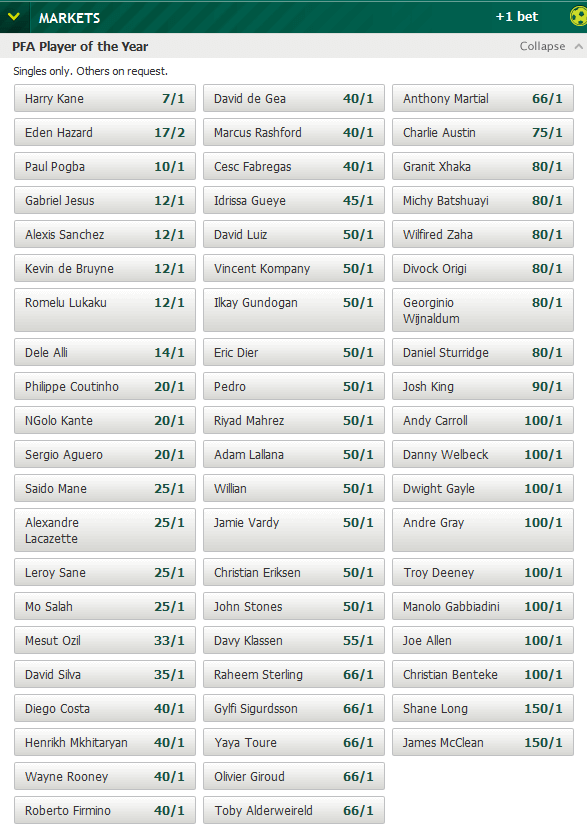 When placing your bet there are a few things to consider; the PFA Player of the Year award has been won by a league winner in each of the last three seasons, which could rule out both Kane and Coutinho as it is tough to see Spurs or Liverpool winning the title. If you then consider the fact that Eden Hazard is expected to miss the first 6 weeks of the season and Alvaro Morata has struggled in pre-season, it's hard to look past De Bruyne or Pogba for the award. My money would be on Pogba to make the step up and win it this time around.
Winner of the PFA Player of the Year Award – Paul Pogba 10/1 (Paddy Power)