The summer transfer window across Europe has so far passed without any real drama. This may all be set to change however, with speculation mounting the Brazilian sensation Neymar Jr could be set for an incredible move to French giants Paris Saint Germain. The 25-year-old arrived at the Nou Camp in 2013, and despite having helped the Catalan club to two La Liga titles and a Champions League success, has remained firmly in the shadow of Lionel Messi, arguably the greatest player of all time.
As a result, and with some significant help from his father and ex-team mate Dani Alves, Neymar Jr is now believed to be seriously considering his future. However, with a long way to go until an agreement is reached between the two clubs, bookmakers are expecting a flurry of bets surrounding his future. Let's take a closer look at the potential transfer, as well as our top betting tip surrounding the deal.
Neymar Jr
Reports from Neymar Jr's homeland suggest that the player has already agreed to a move to the French capital, with PSG more than willing to meet his £195 million release clause. Having missed out on the Ligue 1 title to rivals Monaco last season, PSG are looking to invest heavily in their squad, with Neymar Jr and Alexis Sanchez high on their list of targets. However, having scored 68 goals at Barcelona, that Spanish giants are understandably reluctant to part company with the player. Neymar Jr is a star both on and off the field, with Barca vice-president stating that he is 200% certain to stay.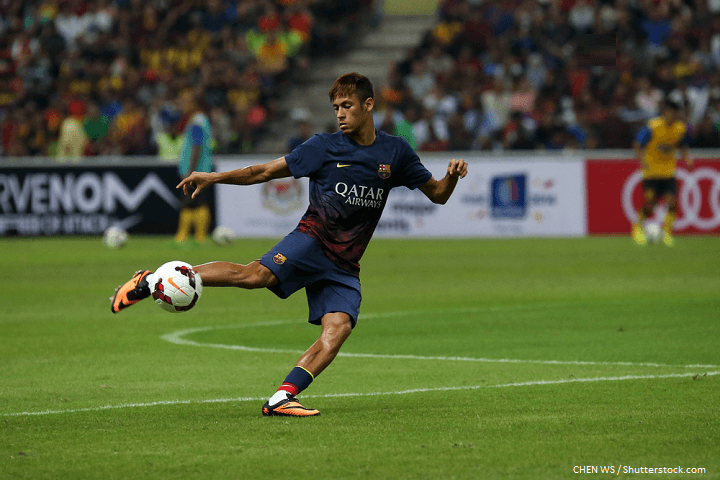 However, Neymar Jr's father and agent is keen for his son to get a better deal, and at PSG, he would certainly be the star man. The Brazilian is also believed to be keen on helping the club win their first ever Champions League title, while joining up with Dani Alves again is another reason as to why the transfer could happen.
Top Betting Tip
Despite many reports surfacing that the transfer of Neymar Jr to PSG is getting closer by the hour, our top betting tip is to bet on the player to remain at Barcelona until the transfer deadline passes on September 3rd, 2017.


This can be backed at best odds of 1/2 with bookmakers SkyBet, with Barcelona likely to fight tooth and nail to keep hold of one of their prized assets. Neymar Jr was tipped as the next big thing from an early age, and reportedly dreamed of playing for Barcelona. It would be a major surprise if he were to leave at this stage of his career.