Over the past few years, punters have found a new way to bet online, different to the traditional option of using a bookmaker. The new way uses a betting exchange, a website where players bet between each other. There is no bookmaker on the betting exchanges, you bet with fellow sports fans, and obviously you are betting against someone who has the opposite opinion of you.
Betting exchanges have changed the way many people bet in the UK, and they are a very valuable tool to some punters. With the option to act as a bookmaker and lay selections, rather than backing them to win, this has opened up a huge new playing field for punters. Since the inception of betting exchanges, many regular people like you and me have made their money from laying a selection on the betting exchanges, and they no longer bet on someone to win, they are only concerned with who they think will lose.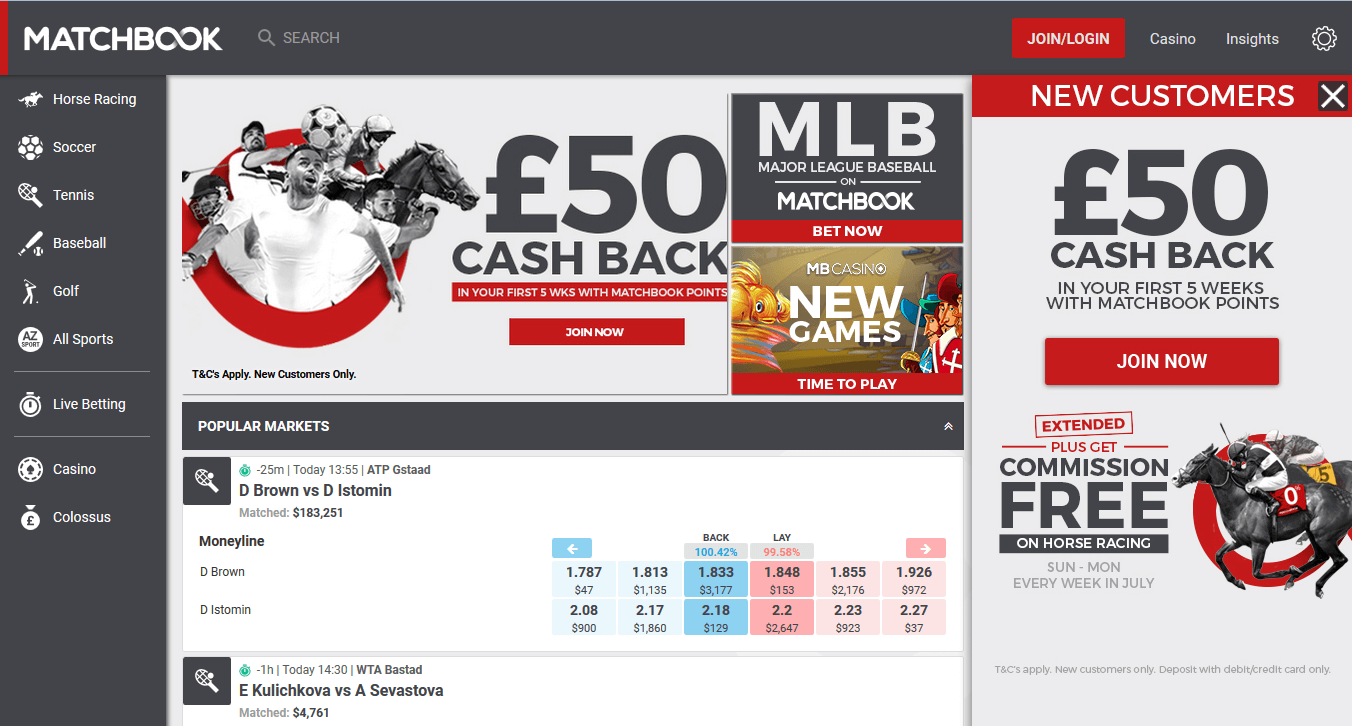 Playing the role of a bookmaker may seem like a fun and exciting thing to do, but don't forget if the selection wins then you need to pay someone out, just like a bookmaker would. There are advantages and disadvantages to using both sides of the exchanges, but one thing is for certain, being able to choose a side has revolutionised betting in the UK. Millions of punters up and down the country have either moved onto betting exchanges, or at least given them a go and I am sure that number will continue to grow in years to come.
The main two advantages that people find when betting on the exchanges are this:
Better odds – with no bookmakers involved who are wanting to make a profit, you can find higher odds on the exchanges as people compete to 'sell' their bets.
Ability to both 'back' and 'lay' selections, meaning you have the ability to sit on one side of the fence or cover both. Backing something at odds of 3.00 and laying the same selection at 2.50 can give you a profit regardless of the outcome. This is something that many people are trying to perfect on the exchanges.
The betting exchanges have opened up a whole new world to punters and one that is now very big business. Investing in sport has become a huge thing and with the rise of the exchanges, people now have a lot of different avenues they can explore. Betting is no longer about people going into their local betting shop for a small bet on the horses, betting has been revolutionised by the exchanges to turn it into a full time career for a lot of people. The technology used to create a betting exchange is huge and costs a lot of money, but with so many people moving onto the exchanges for various reasons, I am sure we will see more exchanges appear over the next few years.
While Betfair are still the front runner when it comes to exchanges, don't discount the newer exchanges. It is always nice to have options and while new exchanges need to attract liquidity to make them work, if they do then they are certainly somewhere to consider. Keep your eye out because I believe we will see more and more exchange websites popping up.
Better Odds
With no bookmaker on the exchanges, the players who use them will often find themselves backing their selections at bigger prices than what are available with the traditional bookmakers. This is the main reason a lot of people sign up to the exchanges. The advertised prices are not quite what you will get as you have to pay a small commission on any winnings, but even after commission you will still see a bigger return that with your bookmaker.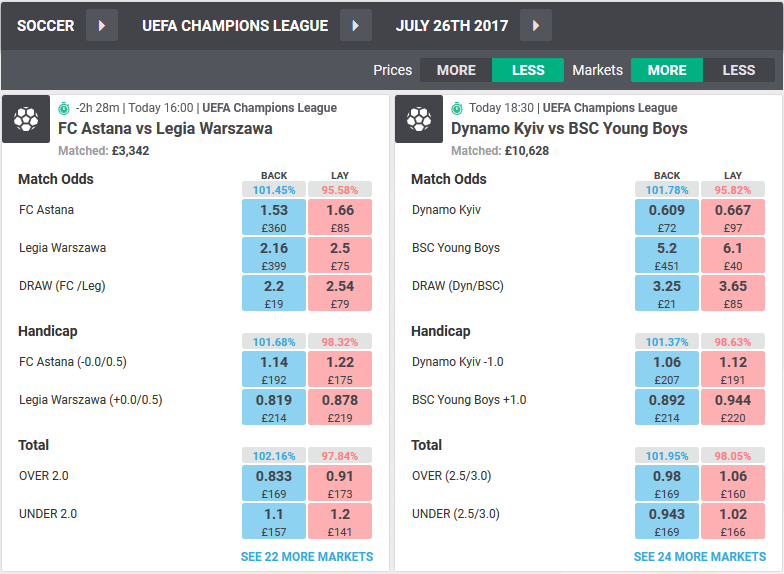 Taking a small commission is how the betting exchange makes its money, and because they take a small commission off every winning bet, they earn off every single bet, because someone has to always win. If you place a losing bet and don't pay commission, then that bet is a winning bet to someone else, the person who layed your bet, so they will pay the commission. Even when taking this into account, you will still see a bigger return compared to traditional bookmakers.
Back or Lay
The second main reason for people moving onto betting exchanges is so they can play the role of a bookmaker and lay a selection to lose. A lot of people are now taking this alternative option when they are betting and a lot of people make a good profit from it.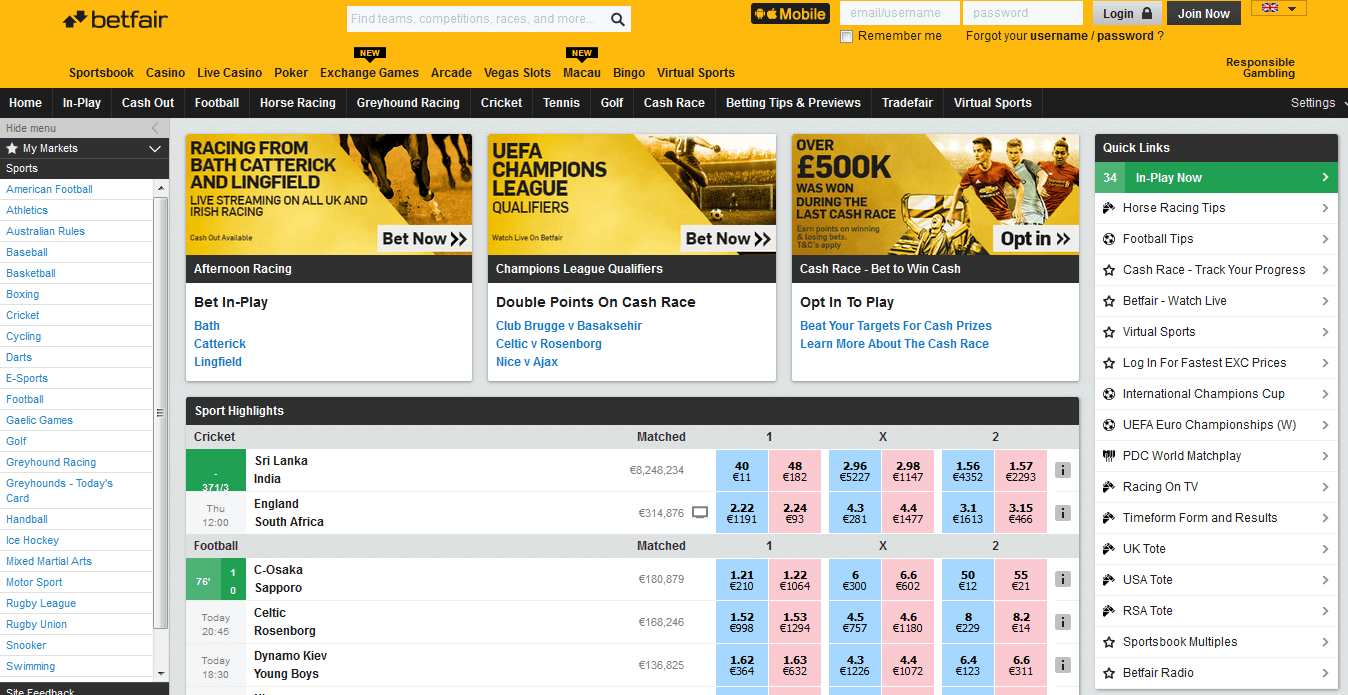 When you look at an event with a traditional bookmaker, you have to choose a selection you think will win. In football, this event only has three possible outcomes, but in other sports like golf and tennis, the field size can be huge. This is where laying really comes into its own and can help punters out. Finding the winner of a golf or tennis tournament can be very difficult, however, I am sure that every tournament we all have at least one player who we think will not win the tournament. By using the betting exchanges, instead of forcing yourself to find a winner, you can accept bets from other people on the selections who you think will lose. Out of a field of 50 or even more in the big golf events, it is much easier to pick one player to lose than picking one player to win. In a field of 50, choosing one to lose means you have 49 players all playing for you, and if just one of those 49 players wins the event then you have won too.
Conclusion
The betting exchanges have really changed the face of betting. Even for those people who don't use an exchange, the way you bet and the prices you receive from your bookmaker have both been affected by the betting exchanges.
While the traditional route of betting is still open, betting against other punters directly on a betting exchange is continuing to take over. Whether it is the better odds on offer, or the chance to play the role of the bookmaker, more and more people are being converted to the betting exchanges each year.
The chance to lay a selection, or even to back and then lay off before the event starts are two things that have attracted big sports betting investors to the exchanges. They are seeing new ways to make money, without relying on one outcome, and sometimes not being bothered about the outcome at all because of the bets they have place. It is these big players that keep the great liquidity in the exchanges and with so many smaller punters joining them, it is hard to see the liquidity ever going away.
Betting exchanges offer something fun and something different to the traditional methods of gambling. It is this that has drawn so many to them, but now just the fact that they are a little quirky and different is really bringing in the punters. I don't expect to see the exchanges slow down anytime soon, I expect to see them continue the rise they are on.