BetBright Minimum Deposit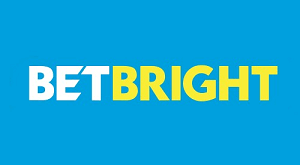 Bookmaker BetBright have already made quite the impact on the gambling industry, despite having only been founded back in 2013. However, one area in which they can certainly look to improve on is their options when it comes to both their minimum and maximum deposits. Currently, the minimum amount of money that a customer at BetBright can deposit is set at £10, which compared to some of their competitors, is a little on the high side. 
Min Deposit at Betbright
Card transaction at Betbright, the minimum amount is £10.
e-wallet transactions at Betbright, the minimum is £15.
The min Deposit at Betbright is £10
Depending on the method selected by the customer, other bookmakers often allow punters to process deposits starting at just £5, which is perfect for recreational gamblers. Such weaknesses are certainly not unusual for bookmakers new to the market however, meaning that both the minimum deposit level and number of deposit methods could well improve in the near future once BetBright's customer base has improved. Of course, depositing £10 does not mean that you have to spend all of the amount at once, however it does increase the likelihood of customers placing bets quickly after losing out on another in an attempt to win their cash back.
Meanwhile, when it comes to maximum deposits at BetBright, the bookmaker again fail to cater for the needs of all types of customer. Users on their site or mobile app are currently able to deposit a maximum of just £500, meaning that serious or professional bettors may well come unstuck in terms of meeting their targets. However, such a limit is perfect for recreational or amateur punters. Elsewhere, BetBright make it easy for customers to limit their spending, by allowing them to reduce the amount in which they can deposit within a set time frame. Such a feature has become an industry standard over recent years due to concerns of gambling addictions.
BetBright Stakes
The minimum stake at BetBright is currently set at £1, which unfortunately again is a relatively large figure in comparison to other bookmakers within the industry. The majority of bookmakers offer punters the opportunity to place bets from as little as just £0.10, with a minimum stake of £1 meaning that those looking to limit their spending are not offered as much freedom to vary their betting strategies. Changing their minimum betting stakes could well provide BetBright's sportsbook customers more satisfaction.
As well as this, minimum withdrawals at BetBright also currently sit at £10, which is fairly standard for the majority of bookmakers in the marketplace. However, withdrawals do generally take between three and five working days, which is another area in which they may look to make improvements. Despite such flaws, BetBright are likely to continue to gain new customers as a result of their offerings when it comes to UK sports markets, as well as their casino games and generous promotions.