Accumulator bets are one of the most popular bets in the UK today and have seen an ever increasing rise in popularity during the betting boom, largely due to the potential to win large sums of money from smaller stakes.
What is an accumulator?
Accumulator bets are a single bet with at least 4 selections in it, but they can contain many more. The big difference between accumulator bets and other multiple bets is that all of selections have to be successful for the bet to be won. An example of a simple accumulator bet would be for Arsenal to beat Chelsea, Liverpool to beat Everton, Fulham to beat Cardiff and Stoke to beat Hull.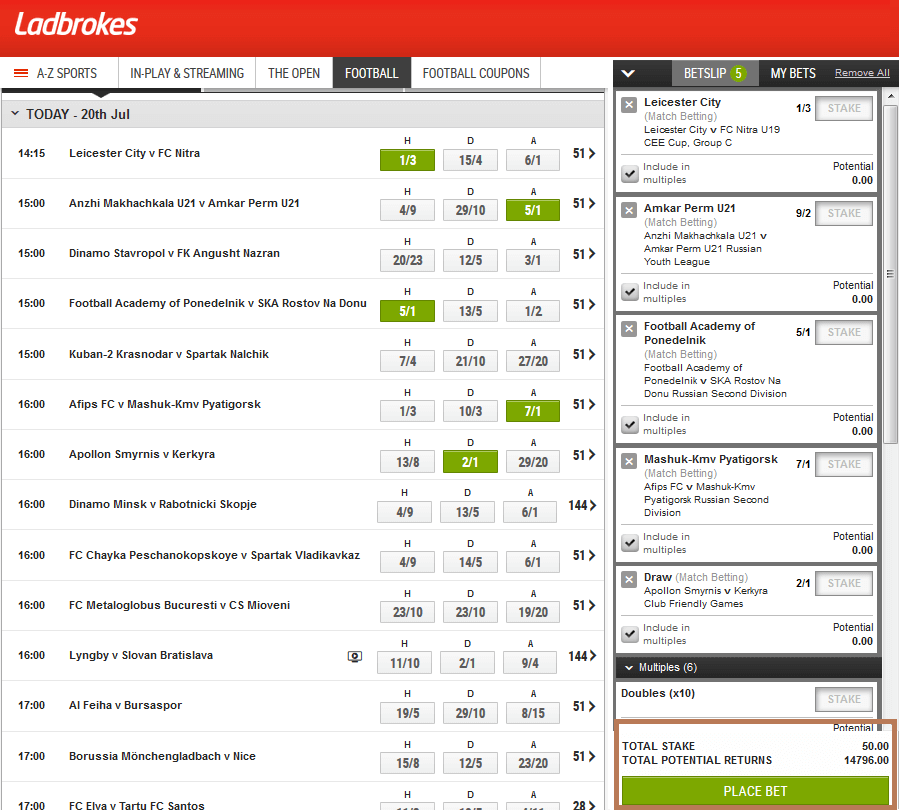 All of the individual odds in the selection are combined to create a single bet and to win you would need all of your selections to come true. If one of your selections turns out to be cancelled or is a non-runner, then it is simply removed from your slip and the odds are adjusted accordingly.
Why are they so popular?
Accumulators have become extremely popular with football fans for a number of reasons. Firstly, due to the nature of the bet and the fact that it combines the odds of 4 or more selections you give yourself the chance of winning huge sums of money for relatively small stakes. It is fairly commonplace to see people betting on accumulators with odds of more than 500/1.

Secondly, they have grown in popularity due to the pub culture of betting and the fact that it can add excitement to otherwise meaningless games as you furiously try to keep up to date with all of your selections at 3pm on a Saturday. Accumulator bets give the individual a great chance of winning large sums of money without much risk in terms of monetary values, a rarity in other forms of betting.
Are they worth doing?
If you are looking at doing them on a serious betting level, then they are probably not worth it. If you are just looking for an extra bet that is a bit of fun with the potential for a high pay off, then why not? Even if you select 4 or more teams at short odds, the chances of one of them slipping up are extremely high.
It can be good fun, but it's never going to be a proven winner over time. The temptation that you might win big from your £1 bet one day is enough to keep most people hooked though!