Betting in Kenya

Betting in Kenya is regulated by the Betting, Lotteries and Gaming Act of 1966, which also played a major role in the development of the Betting Control and Licensing Board (BCLB). Whether it be a sportsbook or casino, all gambling platforms must be licensed by the BCLB, with gabling websites having been regulated in Kenya since back in 2013.
As such, Kenyans over the age of 18 are allowed to place bets on licensed organisations, as well as international platforms catering for their needs.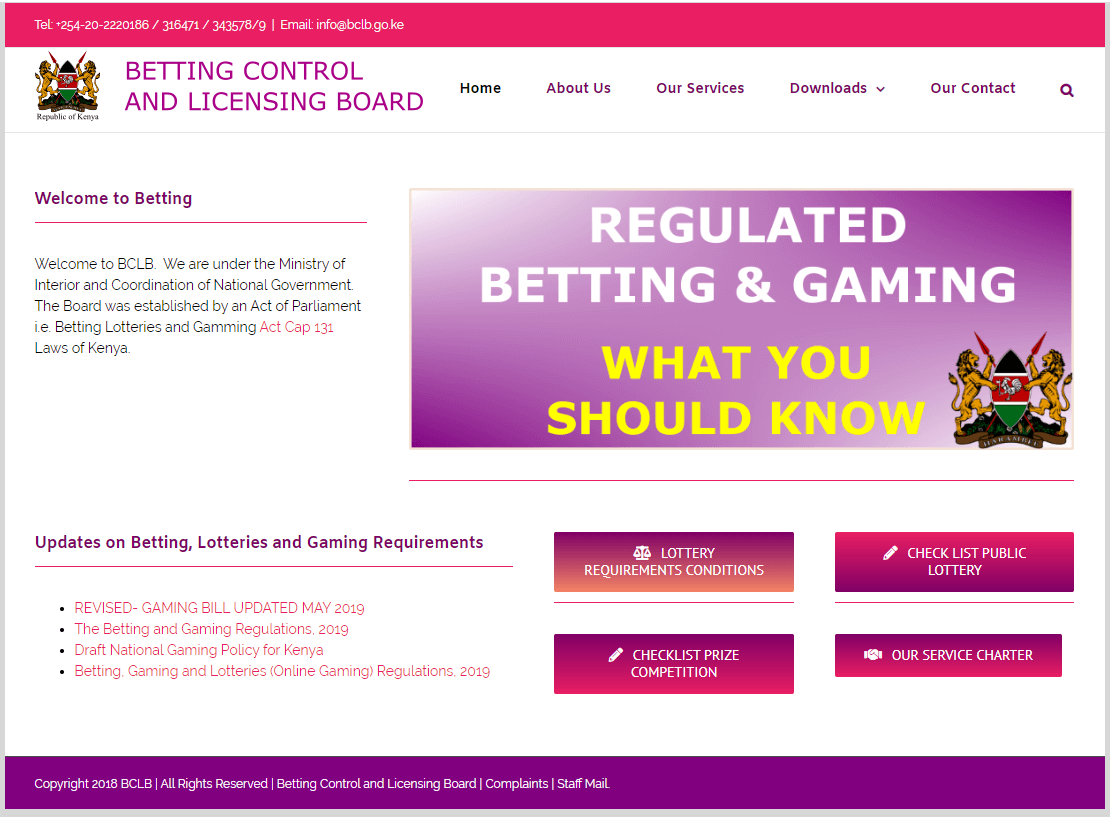 ---
Best Betting Sites Kenya – The Factors We Consider
With the number of betting sites available to punters in Kenya having increased rapidly, weighing up the available options is no easy task. With that being said, when delivering the best betting sites in Kenya, our experts took into account the following points:
Markets – The best betting sites in Kenya cater for the needs of all punters when it comes to markets, with sports including football, basketball, cricket and rugby all being available to bet on. All major league and competitions are found, along with a small number of regional events played in Kenya.
Odds – Ultimately, the odds offered by betting sites will determine how much Kenyans earn from successful bets. Some bookmakers will specilise in certain areas, while others will look to be competitive across all sport. As a result, be sure to sign up on a site which delivers appealing prices on a consistent basis in markets where you hold a vested interest.
Bonus/Offers – The best betting sites are also likely to be those who offer promotions to players in Kenya, whether it be a welcome bonus or enhanced odds offer. Some bookmakers will put restrictions in place in terms of who can take advantage of such promotions, so be sure to look into this before registering.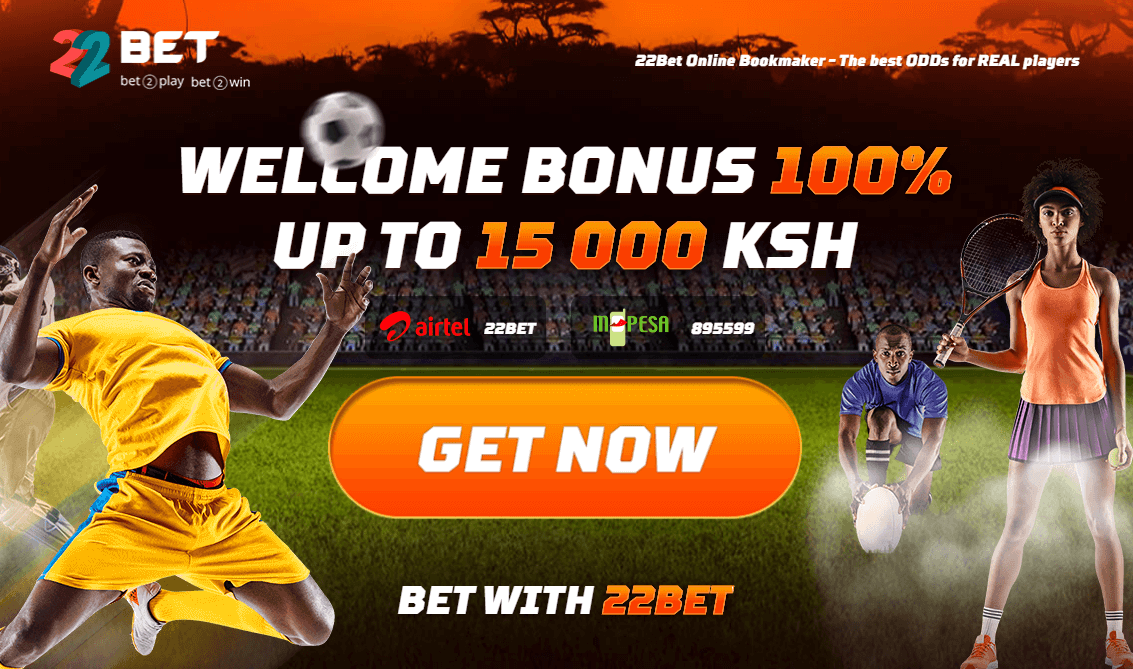 Live betting – Live betting is hugely popular today, with staking on events once they have started opening up a host of alternative options. Odds on such markets are updated on a regular basis, with the best betting sites covering all sports and not suspending markets too often.
Mobile – Betting customers in Kenya are busy people, meaning that it is important that they have the chance to place bets on the go using mobile devices. Whether a dedicated betting app is available or a bookies mobile site must be used instead, such platforms should be easy to use and packed full of features.
Design / Usability – Accessing appealing features and locating your preferred markets should be actions that take just a matter of seconds, as well as with the minimum of effort. As such, betting sites must be well designed, with bookmakers sometimes packing their platform with too much information, making it difficult when it comes to usability.
Payment methods in Kenyan Shilling – While payments can be made in other currencies, betting sites who accept Kenyan Shilling are very appealing, as there will be no issues surrounding conversion rates as a result.
Security – All personal and financial information should be secure on a betting site too, with the best bookmakers having a number of safety measures in place to help combat the threat of fraud. The best betting sites available to players in Kenya should be fully encrypted, as well as licensed and regulated by respected authorities.
Customer Service – Whether it be a Kenyan or international betting site, punters should be able to contact their customer support team throughout the day, using live chat, email or telephone.
---
Betting Sites in Kenya
Kenya was one of the first countries in Africa to make online gambling legal, with sports betting in the country now being very popular. Gambling laws were initially established back in 1966, with the Betting Lotteries and Gaming Act having been founded in the same year. Online gambling sites have been regulated in Kenya since 2013, however the 2020 Gaming Bill will bring about some changes. Such changes mean that the gambling license in Kenya will rise to KES100m, however tax on winnings will remain at 20%. Meanwhile, players in Kenya will also be able to take advantage of international betting sites who hold a valid gaming license. Below are a sample of the betting sites available to Kenyans today:
1XBet – Kenyan players can take advantage of a 200% up to 10 000 KSh welcome offer, while they also accept deposits in Shillings. 1XBet is known as being one of the most enjoyable betting sites online today, while their odds are especially pleasing, particularly when it comes to in-play markets. Unfortunately, 1XBet does not accept M-Pesa or Airtel, two popular methods of payment in Kenya.
Intertops – Intertops is another betting site that is hugely popular in Kenya, despite not accepting Shillings as a currency. Intertops is fully licensed and regulated, while they offer appealing features including live streaming, cash out and a dedicated mobile app.
Betwinner – Betwinner has achieved success thanks to their range of betting odds and range of markets, while the fact that they accept payments in Shillings and via M-Pesa only makes them more appealing to players in Kenya. As well as this, a 100% bonus up to 11 200 KSh is available to new customers in Kenya.
Bet365 – Bet365 is perhaps the biggest betting site in the world today, with their range of features and sports coverage helping to attract punters from a large number of countries, including Kenya. While they do not accept Kenyan Shilling as a currency, a generous welcome bonus is available. Bet365 has an excellent reputation when it comes to customer support and payouts too.
22Bet – A huge number of pre-match and in-play markets are available at 22Bet, while they offer both M-Pesa and Airtel as payment methods. A welcome bonus of up to 18 000 KSh is up for grabs too, meaning that it comes as little surprise that 22Bet is so popular in Kenya.
---
What Makes a Good Betting Website?
When selecting a betting sites, there are a number of factors that help to separate the best from the rest. Along with the points in which we outlined earlier on, features including live streaming and cash out help to add to the user experience, as well as adding to the available betting strategies for punters.
Meanwhile, those based in Kenya should ideally be able to process payments in Shillings, as well as using popular payment methods, such as M-Pesa and Airtel. The best betting sites should also cater for popular sports in Kenya, including football, basketball and rugby.
---
Why are Bonuses & Promotions Important?
Players in Kenya today are able to take advantage of a range of bonuses and promotions on betting sites, with such offers varying in their format. Promotions can undoubtedly help bettors in maximising their winnings and minimising losses, while they can also provide the opportunity to bet on markets in which you would normally avoid.
Bonus Types
Welcome bonuses, free bets and price boosts are just some of the promotions in which Kenyan players can take advantage of, with each coming with its own set of pros and cons. Welcome bonuses are offered by betting sites in an attempt to entice players into registering with them, with a percentage of opening deposits generally being provided as a reward.
Meanwhile, free bets will occasionally be distributed as a reward to loyal customers on betting sites, which can generally be used on any sportsbook market. A string of other ongoing promotions are also available to Kenyans, including enhanced accumulator winnings, bet insurance and money back specials.
How to Find the Best Bonus Offers?
Online-betting.org makes it easy for players to keep up to date with the latest bonuses and promotions, with news in this area being regularly updated. Meanwhile, many of the best betting sites available to Kenyans will keep their customers updated about new promotions via email or in-built messaging systems.
As well as this, there are likely to be terms and conditions that surround such promotions, which can be broken down into the following categories.
Wagering Requirements
Before withdrawals using winnings from bonuses or promotions can be made, certain wagering requirements may have to be met, which normally surround the number of bets that must be made.
Minimum Odds
Meanwhile, qualifying bets and bets placed using bonus funds may have to meet certain odds, with betting sites stating a minimum price in their terms and conditions.
Time
There are also likely to be considerations when it comes to the time in which players have to use bonus funds, with betting sites normally setting this at 7, 30 or 90 days, depending on the type of promotion.
What is a Fair Bonus?
While a bonus should not be the only reason as to why you sign up on a betting site, they can certainly be rewarding. However, it is important that Kenyans only take advantage of fair bonuses, which means that they are not too strict in terms of their wagering requirements and terms and conditions, while they provide a realistic chance of ultimately processing withdrawals.
---
The Best Betting Sites in Kenya
We have already outlined some of the leading betting sites available to players in Kenya, however certain bookmakers perform better when it comes to certain sports than others.


Football – As the most popular sport in Kenya, it comes as little surprise that matches from competitions including the English Premier League, Champions League and the Kenyan Premier League are available to bet on too. When it comes to football betting, there is perhaps no better platform than Bet365, with the bookmaker offering live streaming from many tournaments, as well as some of the most appealing odds around.

Basketball – Basketball is another hugely popular sport in Kenya, while it is also growing rapidly as a betting market. Betwinner is undoubtedly one of the best options for basketball fans in Kenya, with over 100 different markets having been available on their site at the time of writing this page, including matches from the NBA to the Rwanda Championship.

Rugby – Kenya are one of the up and coming nations when it comes to rugby, with 1XBet catering well for fans of the sport. Whether it be matches from the Six Nations, World Cup or sevens tournaments involving Kenya themselves, there are a large number of rugby markets available at 1XBet.


Esports – The emergence of eSports over recent years has led to events from this world becoming popular for betting customers too. 22Bet cover all major Esports leagues and tournaments, while their site also offers some of the best odds in this area too.
---
Betting Sites Kenya FAQ
The following are answers to some of the most commonly asked questions surrounding Kenyan betting sites:


Is betting legal in Kenya?
Yes! Betting in Kenya is regulated by the Betting Control and Licensing Board, while bookmakers are licensed by leading authorities.


Can payments be made in Kenyan Shillings?
A small number of betting sites accept Kenyan Shillings as a currency, while those that don't will offer an alternative.


What makes a good betting site?
Good betting sites are secure, reliable and trustworthy, while they should also offer a variety of features, including in-play betting markets, customer support and live streaming.


What is the best betting site for Kenyans?
It is difficult to say just one name, with the best betting site for you being the one which best suits your needs. As a result, carry out research before signing up.


Can Kenyan players claim bonuses?
The majority of betting sites will ensure that players based in Kenya can take advantage of any bonus offers, however there are a small number which make Kenyans ineligible.
---
5 Tips for Kenyan Betting Customers
When it comes to actually kick-starting your betting journey, players in Kenya must consider a number of factors, with the following tips having been put forward in order to help you get the best out of betting sites:
Sign up on a betting site that offers a method of payment in which you are comfortable with, whether this be because of the speed, lack of fees or fact that they accept transactions in Kenyan Shillings.
Stick to sports in which you are familiar with, as this will give you the best possible chance of consistently placing winning bets.
Take advantage of any potential welcome bonus that is available to Kenyan players, however be sure not to simply register with a betting site purely because of this.
Utilise the features offered on Kenyan betting sites today, including live streaming, cash out and statistics.
Always bet responsibly, while also potentially setting yourself a maximum deposit amount, whether it be on a daily, weekly or monthly basis.
---
New Betting Sites in Kenya
As well as the more established betting sites, there are also a number of newer platforms looking to grab the attention of punters in Kenya. Firstly, HelaBet has quickly become one of the leading betting sites in Kenya, with the bookmaker being licensed by the Betting Control and Licensing Board.
HelaBet has already gained a good reputation when it comes to in-play betting and usability, despite having only been in operation since 2015. Another betting site making an impact is BetLion, who launched in Kenya back in 2018.
A dedicated mobile betting app sets them apart from other African bookmakers, while they also offer a generous loyalty bonus of KSh 500 for every five bets placed.
---
Final Thoughts on Betting Sites Kenya
Sports betting in Kenya is now big business, meaning that it comes as little surprise that an increasing number of betting sites are opening their doors to those in the East African country. Payments can be made in Shillings, while players can take advantage of a number of appealing features.
This page has outlined the best betting sites available to Kenyans today, with readers undoubtedly now having a far greater understanding of just what makes them so good. Be sure to keep an eye on the Kenyam market in the future, with things set to go from strength to strength.