What is Valorant?
Launched on June 2, 2020, by Riot Games, Valorant is a free-to-play FPS (First-Person Shooter) type video game that is played in a multiplayer format in a Battle Arena style layout.
Generally, each Valorant match competed in a 5v5 format where players of each team take control of a character (known as Agents) based on different regions and cultures around the world. The players are armoured with special skins, unique abilities, and exclusive battle tactics that allow them to defend or attack the other team while protecting their own base.
Currently, Valorant offers 4 game modes regarded as the Unrated, Spike Rush, Competitive, and Deathmatch. The number of players and the main objective of the game can be different in each mode. Therefore, it is essential to learn about which format the game is being played in if you look at it from a bettor's perspective.
Although the game is still in its initial form, it has already received massive recognition from fans and gamers from across the globe. In fact, its Twitch.tv stream has surpassed the 1.7 million viewers mark and is still receiving millions of user logins on the official Valorant website.
As of now, Valorant is available on the Microsoft Windows platform, but we are looking forward to the game's progress to PlayStation and Xbox platforms to bring in more pro gamers in the esports arena.
---
How Valorant is Played
Learning about Valorant's gameplay may not take long if you have prior experience in CS:GO, COD, or Overwatch-related markets. Even if you are new to esports altogether, no worries, let us give you a quick overview of how Valorant is played in a competitive match.
First of all, each Valorant match consists of 25 rounds laid out on a single map. The teams switch places after every 12 rounds and the first team to win 13 rounds in total wins the match.
The main objective of the attacking team is to plant spikes in different enemy locations (max 3) and destroy their bases. In contrast, the defender team's main goal is to prevent the other team from doing so.
Instead of attacking and defending as per the game's design, a team can also win the round by killing all the opponent members before the given time duration. Usually, this is the more common method of a team winning each round.
While regular matches can be played against random teams, professional Valorant championships are set to start from the regional single-elimination levels and gradually move towards the best-of-series knock-off rounds.
Another noteworthy aspect of Valorant is its eye-catching set of characters (12 at the time of writing). Armed with magical powers and special battle moves, these characters are divided into a set of four, such as
Sentinel
Valorant sentinels are the defenders of the teams who possess special skills in team combats. They also have magical powers to support other agents in the team.
Infiltrator
Infiltrators are spies who have detailed knowledge of the best places to set traps and attack the enemies from their hidden places.
Controller
Controllers in Valorant can block sightlines and protect the other members. They are on the defending side of the team.
Duelist
Duelists are great at seeking out engagements, getting high frags, and creating the team's overall performance level with their high self-sufficient combat skills.

---
How We Rate the Best Valorant Betting Sites
Valorant betting may not be up for grabs yet, but a handful of online sportsbooks have already caught our attention and are on their way to being the best Valorant betting sites as soon as the betting events launch. In case of other veteran esports titles, the confusion lies in finding the best platform among a myriad of options. However, since Valorant markets have not come to light for professional bettors, the real challenge is discovering a site that offers Valorant betting.
Now, don't feel discouraged right away because we will introduce you to the best Valorant betting sites as soon as they are in operation. In the meantime, take a look at our ranking process that will help us hand-pick only the best deals for you.
---

Markets – A good Valorant betting site should offer a variety of markets, attractive bet types, and decent coverage of both regional and global Valorant championship events.
---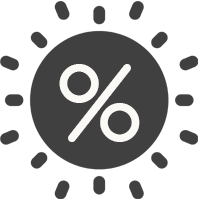 Odds – Odds in Valorant betting sites should be in the customer's favour, and consist of value odds in popular and lesser-known markets.
---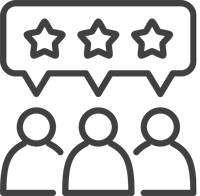 License and Safety Measurements – Proper licensing is highly essential for betting on Valorant legally. We emphasise licenses from reputed game developers like the MGA, UKGC, Government of Curacao, etc. Safety and fairness maintenance is another factor that we prioritise over while recommending a betting site.
---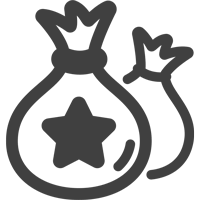 Bonuses and Promotions – The bookmaker offering Valorant markets should offer an exciting welcome bonus that may include free bets, cashback offers, matched deposit bonuses, etc. There should also be regular promotions like refund boosts, price boosts, combo bonuses, and more.
---

User Interface – Any good Valorant esports betting site should be accessible by desktop and mobile platforms and come with a user-friendly layout for ease of navigation. There should also be extra features for Valorant bettors like live streaming, in-play bets, bet tips, etc.
---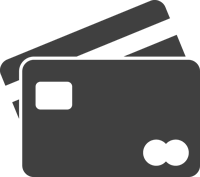 Banking Options – Having access to a convenient range of baking methods can play a significant role in ensuring a comfortable betting experience. Our enlisted Valorant sportsbooks do not only offer conventional payment systems like credit cards and bank wire transfer, but also advanced ones like eWallets and cryptocurrencies.
---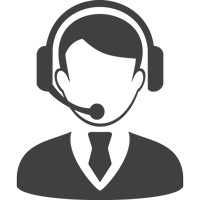 Customer Support – Valorant is a newcomer in the online esports betting industry, and both rookie and expert punters may require occasional guidance from the customer support team to enjoy a smooth betting session. Our recommended Valorant betting sites should feature attentive customer service available via multiple platforms like live chat, email, telephone, and more.
---
How to Bet on Valorant
If you are an avid Valorant fan, then you may find yourself on cloud nine after learning that there is a whisper in the air of Valorant being available for multiple types of betting, such as
Skins/Items Betting on Valorant
Skins betting allows you to place a wager with in-game items instead of real money. While this type of betting is more popular among the Valorant gamers, it may not be a good way to start your Valorant betting journey. If you're not cautious, you may come across many online fraudulent websites and find yourself in a lot more trouble than combating enemies on the battlefield.
Real Money Betting on Valorant
As the title suggests, real money betting takes place when you place a wager with real cash. This type of Valorant betting is most likely to conquer the internet as the major Valorant tournaments will be held with massive prize pools. As we all know, where large winning money is involved, there lies the high betting potential.
---
Valorant Betting Types
As you have probably listed guessed, Valorant depicts a similar design to CS:GO, and therefore, you can expect its betting structure very close to its older counterpart. Betting on Valorant can be done in pre-match and live betting, so you will have plenty of action all packed for you to join in.
In Valorant betting, two teams will be matched in a single map where they will compete against each other. The team reaching round 13 first will be declared the winner. If both teams manage to reach 12, the match will have an over-time, and only one team will come out as a winner. You can place a wager to back off your favourite in that match or on different potential outcomes regarding both teams.
As for the Valorant betting types, you can expect a wide range of offerings, including popular and exclusive Valorant markets; however, the following bet types may be more common than the rest.
Outrights
Outrights Valorant bets will allow you to place bets on the winning team of a certain tournament or championship event. As the number of excellent Valorant teams are still not that many, this may be a highly lucrative market if you do your research right.
Match Winner
Match Winner refers to the potential winning team of a specific match. Regardless of the format in which the match is played, BO1, BO3, or BO5, this bet type will work the same way in all of them.
Map Winner
Each Valorant match is played on a number of maps. You can place bets on the winning team of a certain map.
Total Score
The bookmaker may come up with a set margin of the potential total score achieved by one or both teams. You can bet on the total score being over or under that set margin.
First Blood
First Blood is the kill of a certain round. Usually, this bet type is set at the beginning of a match. It allows you to place a wager on the team/player to make the first kill in a specific round.
Spike Plant
Planting spikes is one of the major objectives in a Valorant game, and through this bet type, you can bet on whether the selected team will be able to spike plants in the next round or not.
---
What makes Valorant Good for Betting with Real Money?
There may be a curiosity in your head about why you should turn to Valorant when there are other lucrative esports titles like CS:GO, LOL, Dota 2, etc. Well, we understand your concern and can make all your worries disappear with a few logical explanations. Give the following evaluations a read and see for yourself whether Valorant gains your attention after this or not.
Migration Possibilities of Pro Esports Teams
Valorant is offering new challenges to be conquered along with a huge prize pool up for the winning team. This is why there is a very good possibility that your favourite teams from other esports titles will also join in the battleground, making it easier for you to migrate as well.
Less Team Means High Profits
Valorant is still in its launching stages and with fewer teams joining the first few tournaments, it may be easier for you to undertake research and place bets. So, you will have a higher chance of winning than the other esports events.
New Game Indicates New Pattern
If you are tired of similar formats in almost every esports game, Valorant may be your shining knight in armour. This game comes in a distinct layout with a unique set of strategies, therefore, promises a whole new universe that requires exploration.
---
Which Valorant Events Can be Bet on?
Now you know pretty much all the basics regarding Valorant, all you need is a nice competitive Valorant event where you can test what you have learned so far. You are in luck in this case as the developer of Valorant, Riot Games is yet to launch a professional tournament filled with betting potential. However, the company is already well-known due to its keen participation in LOL competitive events, and therefore, is sure to achieve major success in its own esports title Valorant.
Currently, we have a handful of top-tier third-party organisers hosting Valorant gaming events. Some of them include WePlay!, Electronic Sports League, Nerd Street Gamers, etc. If any of these names sound familiar to you, don't be surprised as they are big in CS:GO, LOL, Dota 2, etc. established esports betting titles.
With many of these prolific event organisers turning their attention to Valorant, it is quite evident that you will have an eventful Valorant calendar to mark your betting sessions. However, you can get a head-start by keeping track of Riot Games's first Valorant tournament, First Strike. This event will begin from the regional rounds and later be upgraded to global playoffs.
Since many betting sites have already stepped in to feature this event in their esports catalogue, you better start planning your Valorant punting strategies right away if you want to reap the rewards.
---
Valorant Betting Tips
When it comes to betting on esports, in most cases our tips remain similar for all markets. However, keep in mind that Valorant is still not fully in operation and may require more attention to details than on other competitor titles. That being said, here are some of our carefully crafted Valorant betting tips that may give you an edge over Valorant:
Learn about the Gameplay
To achieve an in-depth knowledge of Valorant gameplay, you can download it and play the game yourself. Alternatively, you can read reviews online, take notes from the Valorant communities, and watch live streaming of the expert gamers on social platforms.
Pay Attention to Verbal Commentary
Many casters offer a play-by-play breakdown of each player move, battling strategy, and often give predictions on the outcome of the event. By listening to these sessions, you may lessen your research time while keeping the comments in consideration for your punting sessions.
Check out the Latest Updates
Keeping track of the current ranking is the most crucial task prior to any event. However, this acts only as the tip of an iceberg. To get deep into this field of knowledge, you need to analyse player vs player performance, player vs team performance, individual player strengths and weaknesses, etc. You should also check if there is a change in the team's members or their assigned tasks.
Notice the Game Mode
Before you make a bet in a Valorant match, take a note of the format and mode it is being played at. Each game mode emphasises distinct objects, so plan your betting moves accordingly.
---
Valorant Betting Sites – FAQ


Is betting on Valorant legal?
Similar to other esports titles, Valorant is not regulated by any specific gambling jurisdictions. So, betting on Valorant is open to most regions. However, you can check the license-related information in your selected Valorant betting site for ensuring a safe and fair Valorant betting experience.


What is the best Valorant betting site?
The best Valorant betting site for you depends mostly on your betting preference. To find the best Valorant bookie for you, pay attention to the range of markets, odds quality, the regularity of event coverage, and variety of bet type. You can start your Valorant betting site comparison from any of our recommended sportsbooks as they all offer all the elements mentioned above.


Can I win real money from Valorant betting?
Of course. If you place a wager in a real money Valorant betting site and make a correct prediction, you will be able to win real money from Valorant betting.


Where can I watch live streaming of Valorant matches?
Although there is no official platform for Valorant live streaming, you can enjoy the HD version of Valorant tournaments for free on the organisers' sites. Professional Valorant players also live stream the matches in their Twitch accounts, Facebook, YouTube, and other social platforms.
For quick access to any upcoming Valorant live streaming session, keep the tournament organiser website's notifications on.


Which Valorant markets are most popular for betting online?
The most popular Valorant betting markets include outrights, match winner, map winner, totals, first blood, etc.
Bottom Line on Valorant Betting Sites
With a combo of unique characters with magical abilities and a series of actions in a death arena, Valorant is on the rise both in the iGaming sector and the online esports betting industry. As the real fun has not begun yet, this is the right time to hone your betting tactics and win some real cash from this thrilling game.
We hope that our take on Valorant betting has covered a good deal of the esport's punting potential. However, Valorant is still open to further research. You can keep an eye on the page as we will keep you updated as Valorant betting progresses.
Meanwhile, check out our recommended Valorant betting sites and consider signing up to enjoy betting right away as soon as Valorant markets get featured!