Sterling Contract Stalemate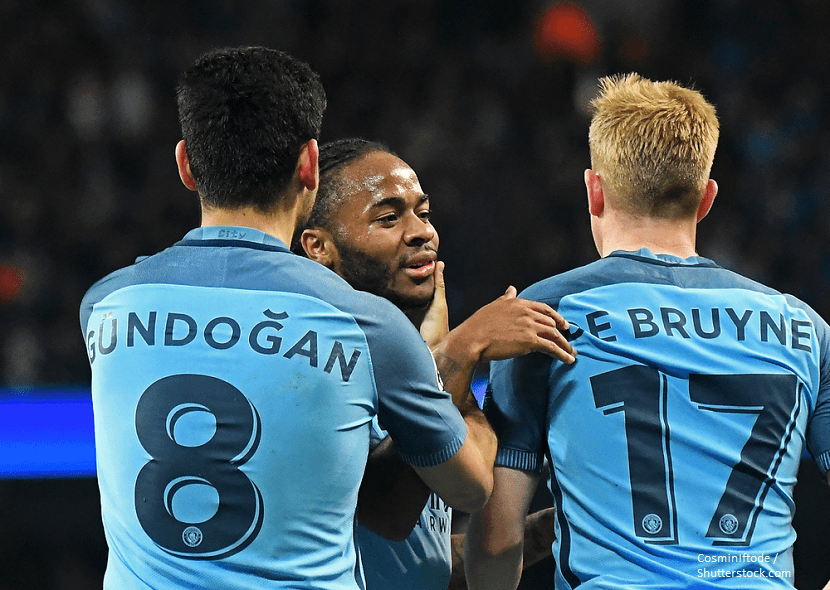 The 2018 World Cup was the perfect opportunity for Raheem Sterling to finish what had been a great season for Manchester City. The English forward scored 23 goals in all competitions last season, including 18 in the Premier League, making it the best return of his career.  He also registered a total of 17 assists, 15 of which came in the Premier League, again surpassing anything he has produced in the past in the top-flight of English football.
Poor World Cup
Having made a controversial £49 million move from Liverpool to Manchester City, last season was the first time Sterling has shone in the light blue shirt.  Taking his form into the World Cup, there was high hopes Sterling would be one of the stars of the tournament for England but despite reaching the semi-final, Sterling received a lot of criticism for his performance from the English media.
Sterling had 10 attempts at goal at the 2018 World Cup, only one of which was on target in the six matches he played.  In those six games, Sterling created one goal and was substituted five times.
The former Liverpool man did look lively in games and caused problems for the opposition with the ball at his feet but there was no end product.
Contract Negotiations
A report in the Daily Telegraph states Sterling started contract negotiations with Manchester City before the World Cup but his advisors decided to wait until after the tournament to conclude them.
The thinking was a good performance by Sterling in Russia would allow them to ask for a better deal from Manchester City and push his weekly pay packet from £170,000 into the region of £250,000 a week.  Sterling's advisors are aiming to get their player and the same money as the top earners at the club, including Sergio Aguero and Kevin De Bruyne.
Sterling has two years left on his current deal and a failure to sign a new one soon could lead to problems.  Pep Guardiola witnessed what happened with Alexis Sanchez at Arsenal, who allowed his contract to run down into the final year and the Gunners did not get true value for their player.
Mahrez Eases the Blow
Guardiola will be keen for the problem to be resolved as quickly as possible because Sterling was a key part of the Premier League winning team last season.  However, he will not be held to ransom and with Riyad Mahrez having arrived from Leicester City, Guardiola may feel he has more than enough in the wide forward areas of his squad to cope if all else fails and Sterling is sold.
There are sure to many clubs who would be interested in adding Sterling to their squad should the opportunity arise but only a handful could afford his wage demands.  Paris Saint-Germain could be one club who may step in should a contract dispute arise and a move away from the Premier League could be on the cards next summer, is Sterling fails to agree a new deal.