Premier League – Hazard to Say Farewell to Chelsea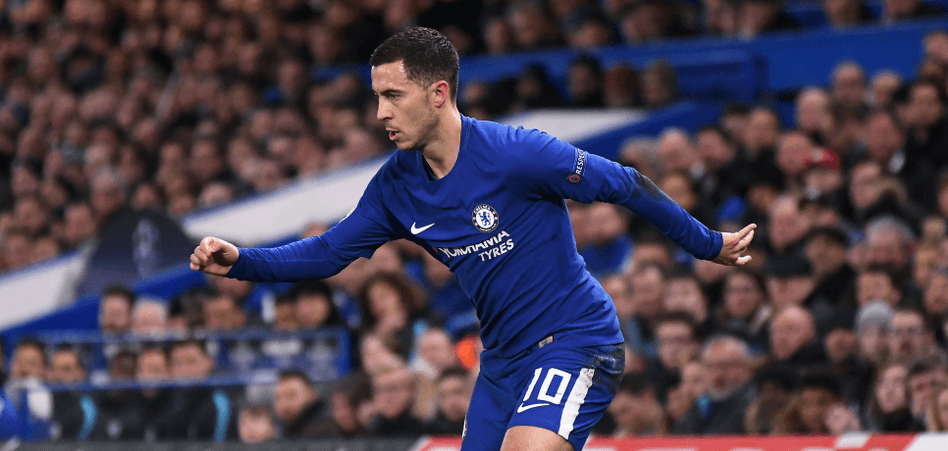 Eden Hazard has long been linked with a move away from Chelsea and there were strong rumours during the summer of 2018.  However, with the World Cup taking place and Belgium reaching the semi-final, there was not a lot of time for a deal to take place and the forward seemed happy to remain at Stamford Bridge.
However, that is seemingly going to change this year and Hazard could be about to wave goodbye to Chelsea and the Premier League.
Problems at Chelsea
Hazard has spoken about his desire to move to the Santiago Bernabeu but has previously been persuaded to stay at Chelsea.  Results have not been great this season and the players have struggled to cope with Maurizio Sarri's tactics despite having made a strong start.
Some players are being asked to play out of position and one those is Hazard.  The former Lille man has played out wide, as a striker and behind the striker.  The heavy 6-0 defeat at Manchester City recently was an embarrassment for Chelsea and Hazard, who will not want to be involved in another game like that unless he is on the winning team.
Courtois Comments
Following Real Madrid's win in the Champions League this week, former Chelsea goalkeeper Thibaut Courtois spoke about his international colleague.  Speaking to VTM Nieuws, Courtois said, "It would be nice of course [if Hazard joined Real], but I cannot say much about it," before continuing, "That is something he has to decide and Madrid must decide if they want him, because I do not know that either."
"But Eden is a top player and also my buddy, so if he came here it would be fun, but he has to make his choices."
Courtois also mentioned they like to laugh at the fact they like to play football together and his comments are sure to have outraged Chelsea fans.
Bale Out/Hazard In?
Gareth Bale has been coming under criticism in Spain and the Welsh forward could be leaving this summer.  That would open a position on the flank for Hazard and he could be joined by Vinicius Junior as a regular part of a new front three for Real Madrid next season.
Bale is 11/4 with Betfair to move to Inter Milan in the summer while Manchester United have also been linked at 8/1.
Even if Bale remains at Real Madrid, Hazard will be guaranteed a place in the starting XI should he perform to his best and at 28 years of age, it is approaching the 'now or never' stage in terms of another big move.
The bookmakers believe Hazard is bound for the Spanish capital and Betfair offer just 3/10 for him to become a Real Madrid player before the 9th August 2019.  With PSG the next in line at 25/1, it appears Courtois is going to have his wish and will be playing alongside his mate again next season.