Managed by Livestream Ltd and based in Cyprus, Loot.bet are a new online bookmaker offering punters the chance to wager on a number of eSports markets. The platform has certainly been designed with electronic gaming fans in mind, with professional eSports events taking centre stage. 
---
Loot.bet Review: Pros & Cons
Responsible gambling is promoted with a section dedicated to gambling in moderation
Plenty of options when it comes to making a deposit.
You can bet anonymously if you wish
No mobile app
Limited promotions and no ongoing offers
FAQ page needs more work

€20 in Free Bets
Free Bet
T&C Apply 18: Blast's Twelve have gathered one more tome to crown the Fall season champion. Get ready to oversee the competition with a €20 free bet and 10 The Rise of AI free spins!
---
Betting markets and odds quality


On the Loot.bet interface you will find a good selection of competitive games; up to sixteen in total, although new titles are added regularly.
We looked into the odds quality for this Loot.bet review and were pleasantly surprised. Considering they are new to the industry and still a relatively low-volume bookmaker, Loot.bet work to a margin of 5.6%. Although, you can search the site for markets that offer even better value odds. Classic Sports aren't pushed in the same way as eSports on Loot.bet, but somewhat surprisingly you can still find matches with respectable odds, though the choice of events is limited.


A glance at the markets offered for eSports events reveals a comprehensive list which includes all the titles you'd expect, and most of the world's tournaments. At any one time there are around 60 matches to place your bets on, and test your specialist knowledge of the game. While researching this Loot.bet review we saw battles with ten differing betting possibilities.
The most popular with beginners are match winners and map winners, which are a straight forward win/lose wager, but you can also progress on to more complex bets when you're ready. These include whether there will be an even or odd number of bouts, the number of kills, first blood, winner of a shootout round and the first team to reach ten kills.
You have the opportunity to place bets on Counter Strike: Global Offensive, Starcraft, League of Legends, Dota 2 and many other games which have not yet become so established. Check out Smite, Hearthstone and Overwatch if you feel like a break from the bigger titles.
Forward thinking features, like bitcoin payments
Website has a professional feel
Good value odds in comparison to other eSports bookies
T&C Apply 18: Blast's Twelve have gathered one more tome to crown the Fall season champion. Get ready to oversee the competition with a €20 free bet and 10 The Rise of AI free spins!
---
Using the LOOT.BET website


Loot.bet has a contemporary feel and the website is certainly geared toward a gaming vibe. The background of muted black gives way to large, colourful, edgy graphics. Games are signposted with small badges and through the centre of the screen is a navigation bar, this shows all the various eSports that you can bet on here. At the very end of the list there's also a link to Classic Sports. It looks like it's been added on as an afterthought, but that's to be expected from a platform which is all about eSports.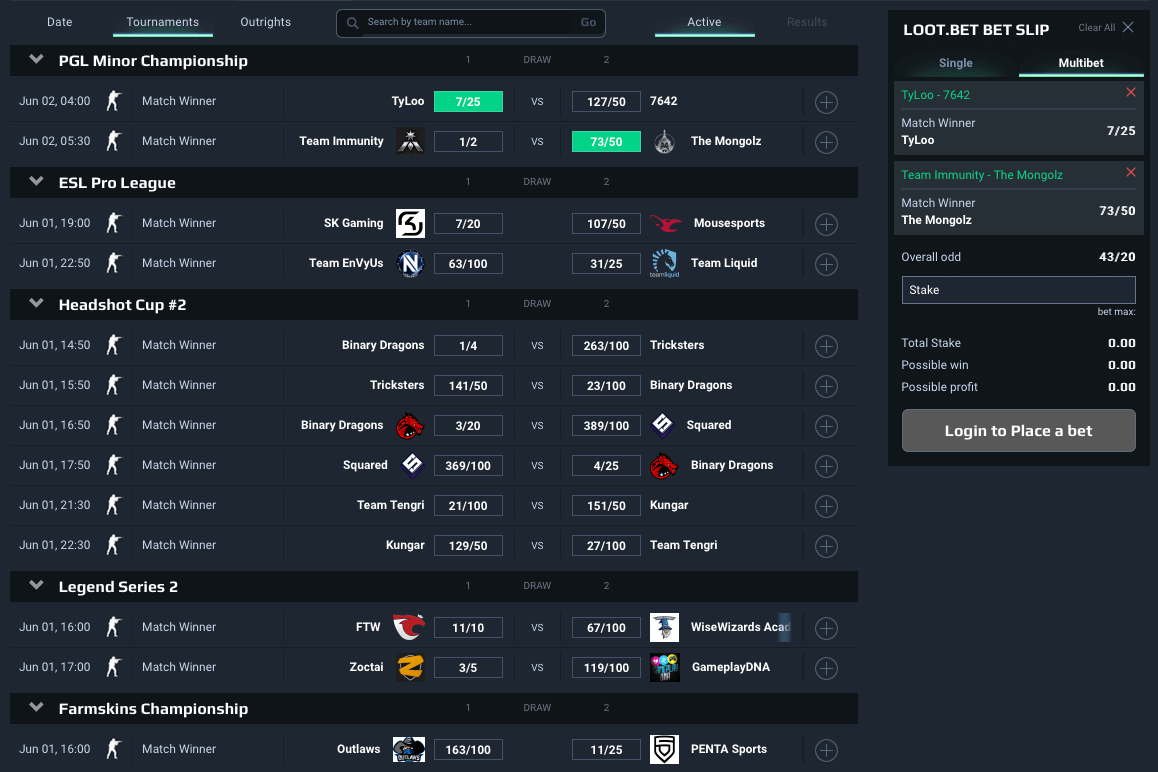 You can click on a game to view any current or upcoming live events, along with a full list of pre-match wagers. If you see something you like, click the plus symbol to the right to view each bet available on that tournament. Make a selection and if you're already logged in you'll see the details on a ticket to the right. Here you can type in the stake you want to place and see what your profit could be, if you make an accurate prediction. You can also use a search bar in the middle of the page, to find individual teams, or hit Tournaments to look for events featuring a particular game, or all games.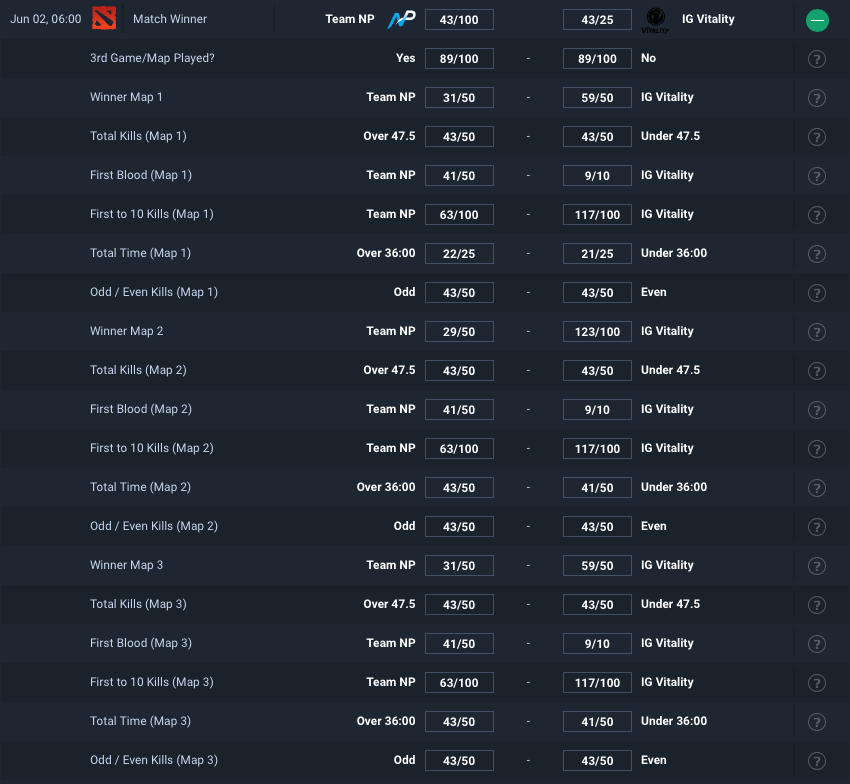 The user dashboard may not be the most intuitive, as most allow punters to simply click on a stake rather than typing one in, and the central ribbon cannot show the complete list of games due to space restrictions. However, as part of this Loot.bet review we were able to find what we needed and overall the experience was good.
---
Betting Coverage, Live betting and Live Streaming


Loot.bet provides its members with pre-match and live betting on eSports, but also traditional sports like volleyball, handball, ice hockey, basketball, tennis and football. However, after just a few moments on the site, you'll see that the interface is far more geared toward eSports betting.
Live betting is arguably the most exciting development to hit the online gaming industry over the last few years. Very quickly it has become commonplace, as the technology to make it happen is more widely available. Also known as in play betting, live betting is a service that provides punters with odds on eSports competitions from across the globe.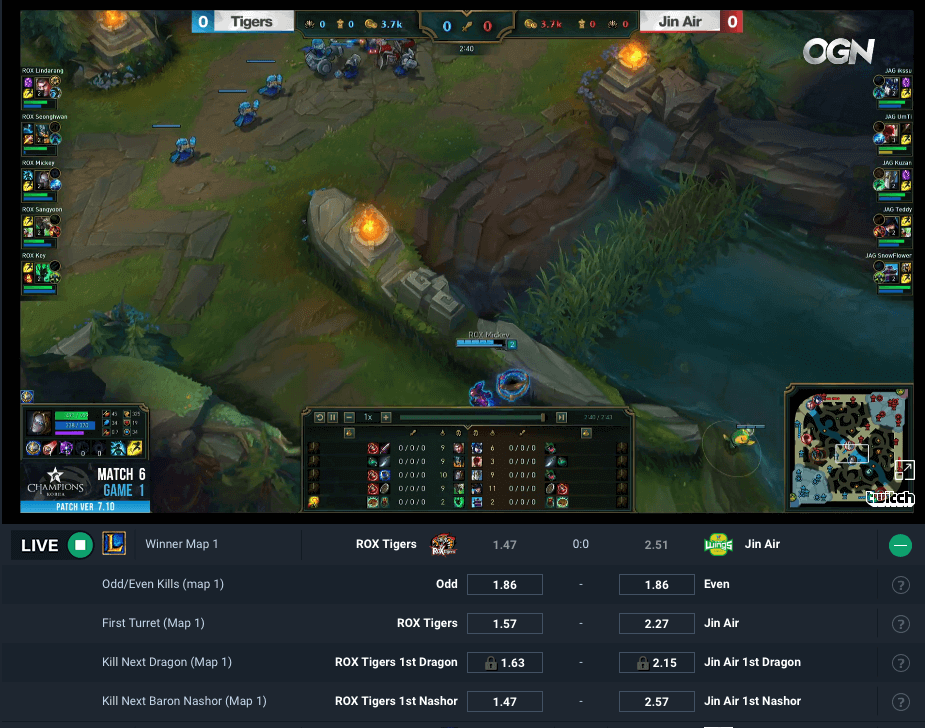 Until recently, live betting was mainly confined to the biggest markets, on traditional sports like football and rugby. But an in-play option is now more common on eSports. Using the information and statistics provided by Loot.bet, people can place stakes during the action, depending on how they feel a particular team, or player, is performing. The live betting system adds dynamism to the process of betting and streaming makes any event feel far more immersive.
To watch a stream of an event you are betting on at Loot.bet, there's an embedded link to the Twitch platform. Just look for the games marked 'Live' then click on the play icon. You can watch even when you aren't logged in to an account, or as a non-member. Twitch broadcast a huge range of gaming tournaments and other content for the eSports community, like behind the scenes chats with the players.
---
Bonuses offered at LOOT.BET


To get hold of their generous welcome bonus, just enter the code LOOT when you make a deposit for the first time. Your deposit will then be doubled, up to a value of €100. To qualify for the promotion, you'll have to top up your account by at least €5, or the equivalent in GBP. You can use any payment method other than bitcoin to complete the transaction. Once you accept the 100% bonus, there are requirements which will have to be met. Primarily, you have to place bets totalling ten times the full amount of the bonus and your cash deposit, within 180 days of making the payment into your account.


Bets with odds of 9/10 or more count toward the total, so long as they have been fully settled with either a loss or a win. If you'll be placing combination bets, they also count, but only if each individual selection has odds of 9/10 or more. You'll only be able to withdraw funds from your account when these requirements are met in full. It's worth bearing this in mind before you sign up for the bonus, because although 100% extra is a considerable boost to any deposit, if you don't meet the requirements within the allotted time, your bonus, your winnings, and your cash deposit are lost.
Each week Loot.bet rewards its most active players with sought-after Dota 2 inventory items and CS: GO skins. To be in with a chance of winning, you'll have to place real money bets and be a regular winner over a seven-day period. This will earn you a place on the Weekly Winners' Ladder. If you have had more wins than other members by the end of the week you'll be given their top prize, but you can also be awarded for coming in second or third place. To see if you are a winner, look out for updates on a Monday. These are found in a table on the right side of the page. The winners are also sent an email congratulating them and advising them of the prizes on offer. Once you have picked a reward, it is transferred to your Steam account within three days. You only have one week to claim the prize, so keep an eye on your inbox for a message from [email protected] each Monday.