Golden State Warriors vs. Toronto Raptors Betting Preview and Pick
The NBA Finals moved to Oakland after Golden State Warriors' narrow win in Game 5 in Toronto and the hosts must get another victory to stay alive in the series and force Game 7.
Golden State Warriors vs. Toronto Raptors
NBA Finals
Oracle Arena, Oakland, California, USA
Friday 14 June
02:00 UK Time
Golden State Warriors vs. Toronto Raptors Game Preview
Golden State Warriors and Toronto Raptors will meet for the eighth time this season and sixth in the NBA Playoffs. The Raptors lead the series 3-2 thanks to consecutive wins at Oracle Arena but they missed an opportunity to win their first ever NBA championship with a narrow home loss in Game 5. Steve Kerr's side is a favourite in this encounter but considering Toronto's previous two displays in Oakland, the visitors have a decent chance to beat the hosts here.
Golden State Warriors Team News
The Warriors encountered a bunch of injury-related problems in the playoffs thus far and the biggest one is the absence of top scorer Kevin Durant. Durant missed more than a month due to a calf strain and did return to the floor in Game 5 win but lasted only 12 minutes before suffering even more serious injury. This time, Durant sustained an Achilles tendon injury and not only that this season is over for him, but he will be sidelined for multiple months.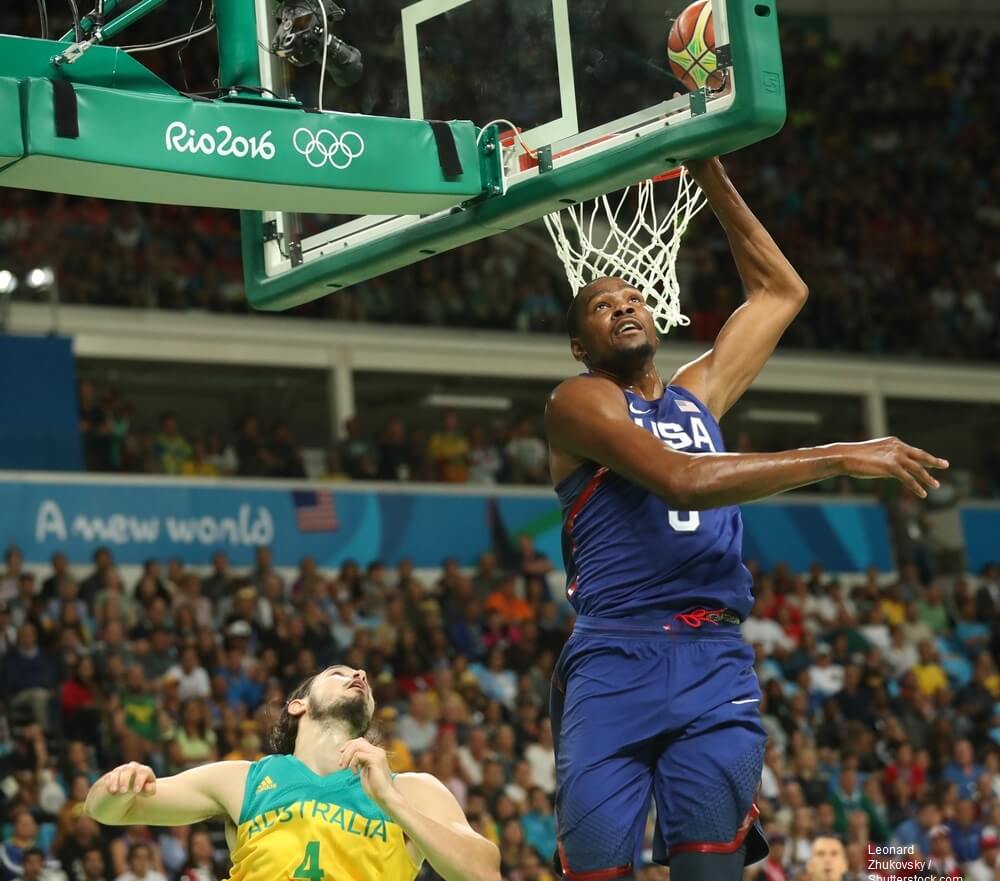 However, the Warriors fans are glad to have Klay Thompson back from a hamstring injury and after he missed Game 3, Klay returned for Game 4 and Game 5 and will be ready to play in this one as well. Thompson's contribution is much needed in Durant's absence and he hit some crucial three-pointers to help the Warriors win Game 5, so the fans will rely on him to repeat such a display.
Stephen Curry took over since Durant's previous setback and led the team in points in almost all playoff games, which was also the case in Game 5 victory. Curry scored 31 points along with eight rebounds and seven assists and was followed by Thompson who ended the tilt with 26 points, six boards, and four dimes. If two of them combine for 50+ points in this one, the Warriors will have a strong chance to get a victory.
Toronto Raptors Team News
Unlike the Warriors, Toronto is injury-free and head coach Nick Nurse is happy to have all the players at his disposal. However, Nurse made a crucial mistake in Game 5 defeat as he called a timeout at the moment when the Raptors were on a 9-2 run, and following that timeout, Toronto struggled to find the way to the basket. Golden State responded with nine consecutive points through Curry and Thompson and displayed an excellent defensive play on Toronto's final possession of the game.
Namely, he wanted Kawhi Leonard to get the final shot for the win but the Warriors were well prepared for such scenario and double-teamed Kawhi, leaving Kyle Lowry open in the corner. Lowry, who hit just one triple on five attempts before the vital shot, missed the triple and therefore a great chance to win the championship in the lasts second. Nurse will definitely learn from his mistakes made in game 5, so I don't expect the Raptors to follow the same route in case the game goes to wire this time around.
The Raptors had six players in double figures in a 106-105 loss and it seems that they have more offensive weapons than the Warriors, which can be crucial in Game 6. Leonard and Lowry will probably take most of the shots and we can expect them to combine for 40+ points. Still, their defence must find the way to stop Golden State shooting from beyond the arc and if they manage to do it, the title could be in their hands.
Golden State Warriors vs. Toronto Raptors Head to Head
Toronto Raptors won both regular season duels including a 20-point victory at Oracle Arena in December. They won five out of the previous ten H2H meetings and although that doesn't matter much in the playoffs, especially in the NBA Finals, the Raptors surely know they can hurt the reigning champions at Oracle Arena. The Raptors already beat Golden State in Oakland twice in this series and another win would hand them the championship.
Golden State Warriors vs. Toronto Raptors Betting Tip
Two of five games in this series went over in totals but the last two games went under, and I don't think we will see a lot of baskets in Game 6, so our top betting pick for this game is under 211.5 points. Under 211.5 points are available at 10/11 with Betway. In case you prefer playing on the props, consider taking the Raptors +5.5 at 4/7 with 888Sport.
Reason for this is that Golden State didn't win by more than five points in this series and there is a big probability this game will be tight.