What is FIFA?
Launched in 1993 by the game developer Electronic Arts (EA Sports), FIFA is a football-based simulation video game series. A noteworthy aspect of this critically-acclaimed franchise is that it is released annually, highlighting the licensed football leagues, major clubs, and the active players in that season. This allows the FIFA gamers to experience a life-like version of the sport where they can form teams with the football players as per their desire and participate in various in-game competitions, tournaments, and championships.
The developer of FIFA, EA Sports has incorporated numerous realistic elements in the game, including commentary, player reactions, crowd cheer, music and soundtracks, special moves, etc. which makes the FIFA matches highly appealing to gamers and esports bettors alike.
FIFA is available on multiple platforms like PC, PlayStation, Nintendo Switch, Xbox, etc. Mobile gamers can also enjoy FIFA mobile on Android and iOS devices. However, for betting on FIFA, only PlayStation and Xbox versions are eligible.
---
How FIFA is Played
A typical FIFA match can be played in a single-player offline or multiplayer online mode where each session may last for 8 minutes to 45 minutes including extra time. Gamers can use their keyboard, mouse, or joystick to make passes, crosses, sprints, special moves, etc. between the in-game footballers.
Unlike the real football matches where the game takes place between 22 players, only one player takes control of a single team consisting of 11 footballers in a FIFA session. The controls are switched between different footballers depending on the person in possession of the ball.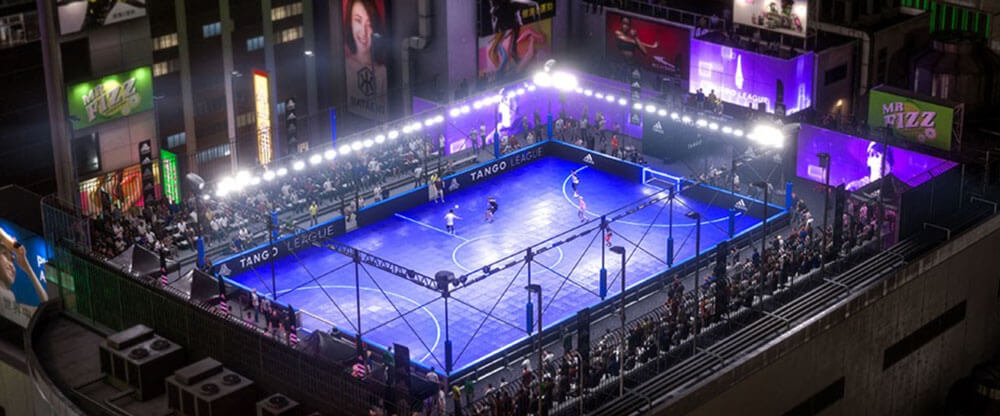 The main objective of the sport is to take control of the ball from the opponent team and get it to the opponent's net to score a goal. The team that scores the highest number of goals wins the match.
In a FIFA match selected for esports betting, one can play in 1v1 format or 2v2 format. More players can also be added, but it is quite uncommon in professional betting. Regardless of the format, the players have to take control of the in-game footballers in the following positions:
Goalkeeper
Goalkeepers are positioned in front of the team's net so that they can prevent goal scoring from the opponent team. Goalkeepers are easily distinguishable due to their vibrant kit in contrast to the other members of the team.
Midfielder
Midfielders generally consist of a centre midfielder, defensive midfielder, attacking midfielder, and wide midfielder. Their main objective is to take control of the ball from the opponent team and passing it to their strikers for scoring goals.
Defender
The defenders are stationed behind the midfielders who prevent the opposition's strikers from scoring goals while providing extra support to their own team. Defenders consist of a centre-back, a sweeper, a full-back, and a wing-back.
Strikers/Forwards
Strikers are the main scorers of the team. Although they can run all over the field, their dominating areas are near the opponent's goal. Their key task is to score a goal themselves or help other players in the team to score a goal. Strikers, also known as forwards, consist of a center-forward, a second striker, and a winger.
---
How We Rate the Best FIFA Betting Sites
When compared to other esports titles like CS:GO, LOL, Dota 2, etc., the number of betting sites offering FIFA is relatively low, and sorting out a decent sportsbook from this selection is even more challenging. However, let that not prevent you from experiencing a thrilling FIFA betting session because we have already done the research for you and picked put only the most versatile, safe, and secure FIFA betting sites, with the following factors in check.
---

Markets – A good FIFA betting site should offer a decent range of markets along with significant event coverage. There should also be special betting types like both players to score, round betting, in-play betting type among the popular bets like outrights, match winner, total goals, etc.
---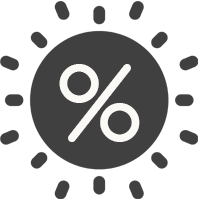 Odds – Odds in FIFA markets should be competitive and appealing enough for punters to place bets on. At times, bookies offer odds that are unfavourable to the bettors; however, the bookmakers in our top rankings feature value odds that are available in multiple formats.
---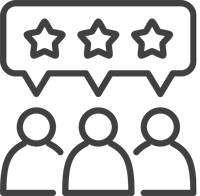 License and Safety Measurements – Proper licensing is one of the key requirements in our rating process. As per our ranking process, the FIFA betting site should be licensed and regulated by renowned game developers like the UKGC, MGA, Swedish Gaming Authority, etc. It should also have an SSL encryption technology enabled on the site for maintaining any ongoing transaction safe and secure.
---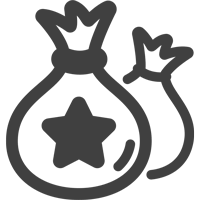 Bonuses – As FIFA-centred bonuses are rare to come across, we emphasise on a good welcome bonus dedicated to esports betting. Sportsbooks with attractive esports bonuses like free bets, price boots, refund boosts, etc. are prioritised during our ranking process. We also take into notice whether the bookies offer regular promotions for their existing customers.
---

User Interface – Any FIFA betting site or betting app should be easy to access and navigate. There should be updates regarding the ongoing events, latest news, betting tips, and user-friendly features. The design and layout should be crisp and organised so that the punters can place bets even on a moment's notice.
---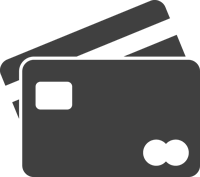 Banking Options – Having a good range of payment systems to choose from is as important as enjoying a fast deposit and withdrawal at the selected betting site. We understand this and rank the FIFA sportsbooks based on their variety of banking methods, instant deposits, and quick payouts.
---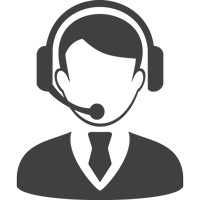 Customer Support – Customer support is a crucial factor that can easily distinguish a user-optimised FIFA betting site from other bookies. In our selected FIFA sportsbooks, customer support should be accessible 24/7 via multi-layered services like live chat, email, telephone, and other social platforms.
---

Other Features – In addition to the above-mentioned criteria, we also pay attention to the extra features and facilities provided by many FIFA sites. Some of these include live streaming on popular FIFA events, diverse in-play betting options, and more.
---
FIFA Betting Types
Understanding FIFA betting is simple and less time consuming if you have already taken part in soccer/football betting. This is because FIFA is almost identical to real-life football events and maintains similar rules and regulations. The only significant difference is that here you have to pay attention to the FIFA gamers rather than to the players in a real football match.
The variety of FIFA markets and betting variations usually depend on the bookmaker you sign up at. The FIFA sportsbooks enlisted in our site are great in terms of the market range, but before you check out their catalogue for detailed information, take a peek at the most popular FIFA betting types here:
Outrights
Outrights are popular FIFA bet types that allow a punter to place a wager on a team or player as the tournament or event winner. Outright bets are also known as futures and usually offered way ahead of the event. This type of bet is harder to predict correctly and therefore, comes with high cash prizes.
Match Winner
In contrast to Outrights, Match Winner is available in almost any major and minor FIFA events. In this bet type, you can bet on one of the two teams as the potential winner of a specific match.
Total Goals
If you have a good understanding of the playing style, strategies, strengths, and weaknesses of each player, you may be able to predict Total Goals rights.
Over/Under
In this betting type, the bookmaker will set a fixed margin of the number of goals, and you have to determine whether the total goal number will go over or under the set margin.
Both Teams to Score
Here the punter can bet on or against the idea of both teams scoring in a single match.
First Team to Score
This bet type allows you to make bet on a particular team to score the first goal in the match.
Money-line Bets
Money-line is a popular betting type in which you can directly place a stake on the outcome of a single match, such as Team A will defeat Team B.
Accumulators
Accumulators are a common FIFA bet type where you can make bets on multiple outcomes in a single match or event. However, you will win the accumulator bet only if all your predictions are correct. This type of bet is difficult to win, but if luck is on your side, you may receive massive payouts due to the combined odds of all individual bets.
In-Play Bets
Football itself is a highly unpredictable sport, and this is why it is not surprising that FIFA betting will come with an astounding number of in-play betting options. In-play bets or live bets are available only when the match is in progress and you can increase the stake with "Bet Builder" or withdraw the initial wager with "Cash Out" as per your judgment.
Special Bets
Special Bets, also regarded as prop bets, are not directly associated with the winner of the match. Instead, it focuses on individual outcomes like a particular player scoring 2 goals, the number of yellow cards, the number of corners, etc. Special bets may vary depending on the FIFA betting site you choose.
---
How to Place a Bet at a FIFA Betting Site?
Betting on a FIFA betting site will real money will require you to join the bookmaker. If you have not signed up at a FIFA sportsbook already, here's your chance to enjoy FIFA betting to the fullest by registering at any of our recommended FIFA betting sites.
As most of the bookies mentioned at our site offer smooth betting both on desktop and mobile app platforms, you can experience an excellent punting session from your desktop and mobile devices.
Once you have selected a FIFA sportsbook, visit the official website from your desktop or mobile device. Alternatively, download the betting app from your device's respective App Stores. Next, follow the instructions mentioned below to enjoy betting on FIFA to your heart's content.
You can start the process by clicking on the "Register/Sign-Up/Create an Account/Join Us" button. Fill up the contact form with your personal information, email address, and banking details. Make sure you provide authentic information only as you may require an identity verification during the withdrawal process. Complete the registration.
Next, verify your account via the link given in the provided email address. Log in with your user name and password. Once you're through, visit the "Bonus" section and select the esports welcome bonus. Read the terms and conditions and make a deposit.
Now that you're ready to proceed fully, go to the "Esports" section and select "FIFA". Here you will find information regarding the ongoing and upcoming FIFA events. Select a FIFA event/match and add the odds to your betting slip. Place a wager and enjoy betting on FIFA!
---
Which FIFA Events Can be Bet on?
FIFA may be one of the most iconic esports titles, but betting on this adrenaline-driving game is still not that common. Therefore, once you discover a good FIFA betting site, consider settling down before wasting more time and place stakes on the available FIFA events.
Speaking of FIFA events, there is a good range of options to choose from which include the major FIFA championships and tournaments taking place among the top FIFA players. Although regional FIFA events are good for occasional value odds, the ones mentioned below may grant you deeper insight into professional FIFA betting.
FIFA eWorld Cup
Hosted annually, the FIFA eWorld Cup is participated by the best 32 FIFA players from around the world. The event focuses on PlayStation and Xbox platforms and gradually proceeds to the knockout round from the finalists of these platform-based rounds. The prize pool of this tournament is a whopping $500,000 and therefore, anticipated by esports bettors as well.
FUT Champions Cups
This is a qualifying event that takes place along the top 64 players divided into 2 groups. The top 16 players then proceed to the next round and are ultimately selected for the FIFA Global Series. The rewards in this event include 1,500 Global Series points and $50,000 in cash prizes for the winner.
FIFA eChampions League
FIFA eChampions League is a three-stage tournament that follows the format of Champions League events in real-life football. The tournament is open to players from PlayStation 4 platforms and offers a prize pool of $280,000.
Other FIFA Events
There are numerous other FIFA championship events that are great for enjoying your weekly FIFA betting sessions. Some of these include FUT Champions Verified, FIFA League Qualifying Tournaments, FIFA eNations Cup, FIFA eClub World Cup, FIFA Global Series Playoffs, etc.
---
FIFA Betting Tips
Betting in general offers no guarantee that you will win; however, with sports-specific betting tips, you may increase your winning potential by refining your strategies well. The internet is about the endless source of picking bits of everything, but here are some of the most effective FIFA betting tips that may help you gain an upper hand on this esport.
Do Your Homework
In addition to researching the basics of a FIFA match, learn about the console being used in the match you are betting on. Also, check out the players' stats, current rankings, and watch previous gaming sessions to get an idea of their performance in the match.
Specialise in Certain Markets
Even with all the knowledge, it may not wise to focus on every market offered on FIFA betting. Instead, value what you already know and focus on those markets prior to the match.
Check Multiple Betting Sites
FIFA odds and markets vary in different sportsbooks. To find the best range of markets and odds, consider signing up at a few FIFA betting sites at once.
Keep Track of Previous Bets
If you already have a FIFA betting strategy and you apply in more often, be sure to record your bet outcomes after every match. Based on this, adjust your next moves.
---
FIFA Betting Sites – FAQ


Is betting on FIFA legal?
If your country accepts sports betting or betting on esports, then you can legally enjoy betting on FIFA. However, you also have to join a safe and licensed FIFA betting site that you can easily find from our list of recommendations.


What is the best FIFA betting site?
A good FIFA betting site should offer a good selection of markets and bet types, value odds, attractive bonuses, live streaming, quick payouts, and most importantly, a fair and secure betting environment.


Can I win real money from FIFA betting?
If you register at a real money FIFA betting site, you can win real cash given that your betting predictions come to pass. However, we suggest you value the entertainment purpose more than earning money from FIFA betting and place your stakes accordingly.


What are the most popular FIFA betting markets?
The most popular FIFA betting markets are match-winner, outrights, total goals, over/under, both team to score, etc.


Which are the most popular events for betting of FIFA?
The most popular events for betting on FIFA are the FIFA eWorld Cup, FUT Champions Cup, and FIFA Majors.


Which FIFA title is available for online betting?
Developed by EA Sports, FIFA 20 is available for online betting.
Bottom Line on FIFA Betting Sites
For fans of soccer or football-related markets, betting on  FIFA may be a great way to step into the esports selections. Even for the rookie esports bettors, understanding FIFA betting may be easier than the other action-themed titles. All the information related to this highly entertaining game is out there, and to start betting on this, you only need keen interest and a good sportsbook.
If you enjoyed this overview, be sure to check out our recommended FIFA betting sites and sign up for backing your favourite FIFA player and make bets on the most lucrative FIFA markets.
Copyright: "This site was created under Electronic Arts' Creator's Hub Terms using materials from FIFA 20. Trademarks are the property of their respective owners. Game materials copyright Electronic Arts Inc. and/or its licensors. Electronic Arts Inc. and its licensors have not otherwise endorsed and are not responsible for the operation of or content on this site."