Delaware Sports Betting 2018 & Delaware Betting Sites


The US state of Delaware was one of the few that already had a form of legal sports betting following the passage of the PASPA federal ban back in 1992, however as of June 2018, it now includes single game wagers and future bets. Back in 2009, Delaware passed the law permitting the lottery to offer various forms of its parlay product, however the US supreme court has now repealed the PASPA, putting the decision back in the states' hands as a result. Delaware's three casinos started taking bets back at the start of June, while they saw off New Jersey in becoming the first to open a sports betting operation.
Best Delaware Betting Site | Bet Online In New Jersey
#
Sportsbooks
Highlights
Review
Mobile
Odds
Bonus
Start
#1

+ Outstanding betting offers
+ odds above average
+ Easy handling

97%

% 94,0

Up to $100

T&C's apply. 18+

Join Now
History of Betting in Delaware
Having been well-known in the world of gambling and horse racing in particular since colonial times, all gambling in Delaware now falls under the guidance of the lottery. In 1976, their lottery system introduced a parlay arrangement for betting on sports results, however it lasted just under a year. Despite this, the system was enough to earn Delaware partial exclusion from the federal ban some 15 years later, with the state later reinstituting parlay betting. Now, the federal ban has been fully removed, allowing Delaware to move into single game wagering.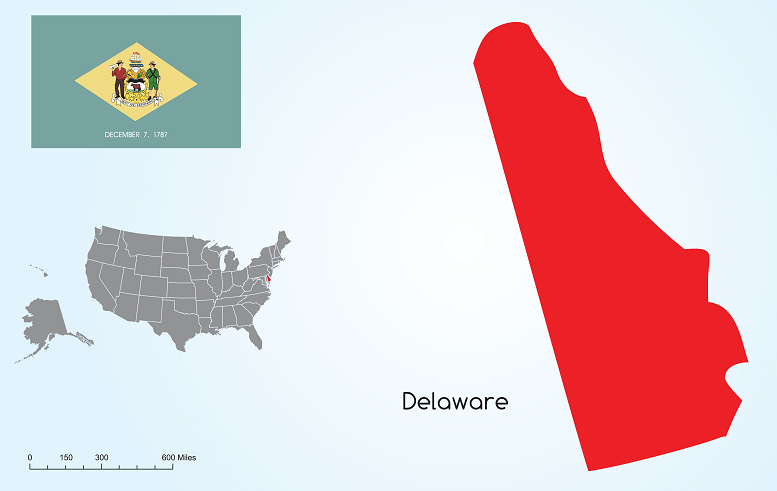 Delaware Sports Betting September 2018
After being made legal for the first time, the state of Delaware took little time in order to take advantage of sports betting, with around $17 million having been taken in wagers throughout the month of September 2018. The majority came from bets placed on the opening month of the college and NFL seasons, with the total being more than double from the same time the previous year. An average daily amount of $481,000 was taken, with football being the most popular betting sport in the US. As a result, operators generated a total revenue of $3.15 for the period ending September 30th. The following is a breakdown of where wagers where taken in Delaware throughout September:
Delaware Park: $11.6 million wagered, $2.2 million revenue
Dover Downs: $3.3 million wagered; $608,000 revenue
Harrington Raceway: $2 million wagered, $378,000 revenue
Delaware Mobile Sports Betting
At present, there are no immediate plans to introduce the ability to bet on sporting events via mobile devices, however it is interesting to see that there were two major themes at the recent conference held. The first was the underlying need for mobile betting opportunities, with around 70% of Europe's wagering activity being via handheld devices. As well as this, around $3 million of the $150 million wagered on sports in the US in 2017 was placed in Nevada, with the other $147 million being placed illegally.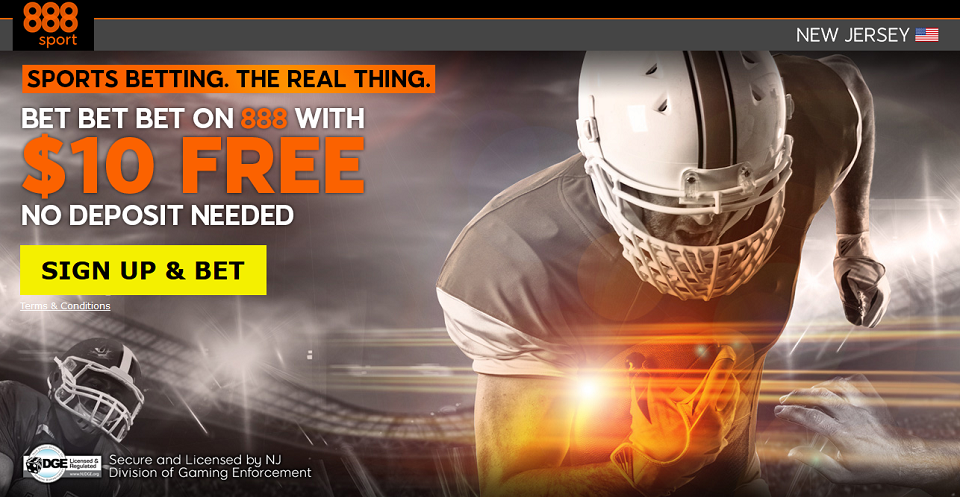 The Gaming industry is looking to claim a bigger piece of this pie, with the introduction of mobile betting platforms going a long way to improving such statistics. Mobile betting platforms would also cater for fans of in-play wagering, allowing punters to back their team in the next play, drive or series. This form of betting has long been a firm favourite for customers across the rest of the world, known as live or in-play betting.
Potential League Partnerships
Another potential method of gaining an advantage over offshore sites is for sports betting organisations to partner with major US sports leagues, with branding and data potentially playing a major role across the board. Unlike scores and basis game information, details such as the speed of a pitch in baseball or the time for the next three-throw in the NBA is more difficult to calculate. This is where betting organisations could step in, helping to provide a trustworthy source for such data and statistics.
This is undoubtedly an area in which the black market are unable to succeed, however it may take time for such an arrangement to be made, with the gaming industry apparently not wishing to mandate a 1% integrity fee, which has also been met with resistance from the state. However, with major US sports leagues set to profit through an increased interest in games and additional viewership, it appears to be only a matter of time until such an arrangement is made, similar to those seen in major European competitions.
Is it All Good News?
Despite many having welcomed the new laws, many in Delaware are actually concerned by the introduction of single game betting, due to the money that will potentially be taken away from parlay wagering. The illegal gambling industry in the US was believed to be worth an estimated $100 million, while when similar laws are passed in New Jersey, Pennsylvania and Maryland, there will be no need for neighbours to cross the border in order to place bets.
Delaware Sports Betting FAQ
Due to the fact that this form of sports betting is something new to those in the US state of Delaware, the following are among the most commonly asked questions regarding the process.
Who is legally allowed to bet on sports in Delaware?
Only those aged over the age of 21 are currently legally allows to place sports bets in Delaware.
Is sports betting legal in Delaware?
Delaware recently became the first US state outside of Nevada to offer single game wagers, with three casinos catering for this form of betting at present.
Who regulates sports betting in Delaware?
Sports betting is regulated by the Delaware lottery.
Where can I place sports bets in Delaware?
There are currently three different venues where punters can place sports bets in Delaware, including the Delaware Park Casino, Dover Downs Hotel & Casino and the Harrington Raceway & Casino. This number is likely to grow in the near future.
Can sports bets be placed via mobile devices in Delaware?
Current gambling laws in the state of Delaware prohibit bets from being placed outside of licensed casinos, however officials have stated that they are keen to expand in this area in the future.